Tattoos are one of the most popular ways of self-expression and embodiment of individuality. Nowadays, men are increasingly turning to belly tattoos to express their strength, masculinity and style. In this article, we will look at the different aspects of belly tattoos for men, their meanings, styles, and techniques to help you make an informed choice when creating your tattoo.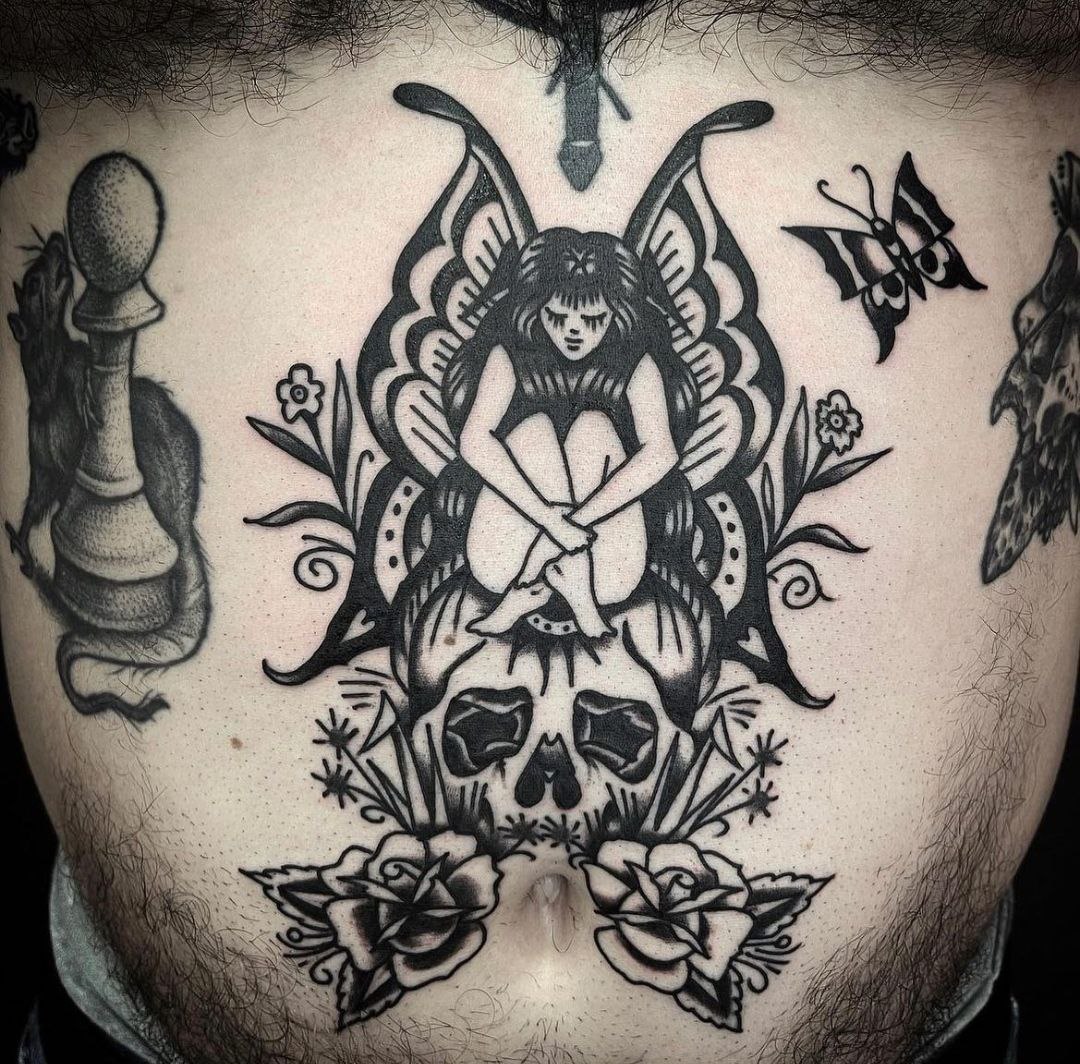 The meaning of belly tattoos for men
A tattoo on the abdomen has a special meaning for men. The abdomen is a symbol of strength and masculinity, so choosing this area for a tattoo may be due to a desire to emphasize these qualities.
The tattoo on the abdomen can also serve as a sign of individuality and self-expression, helping the man to stand out from the crowd and express his uniqueness.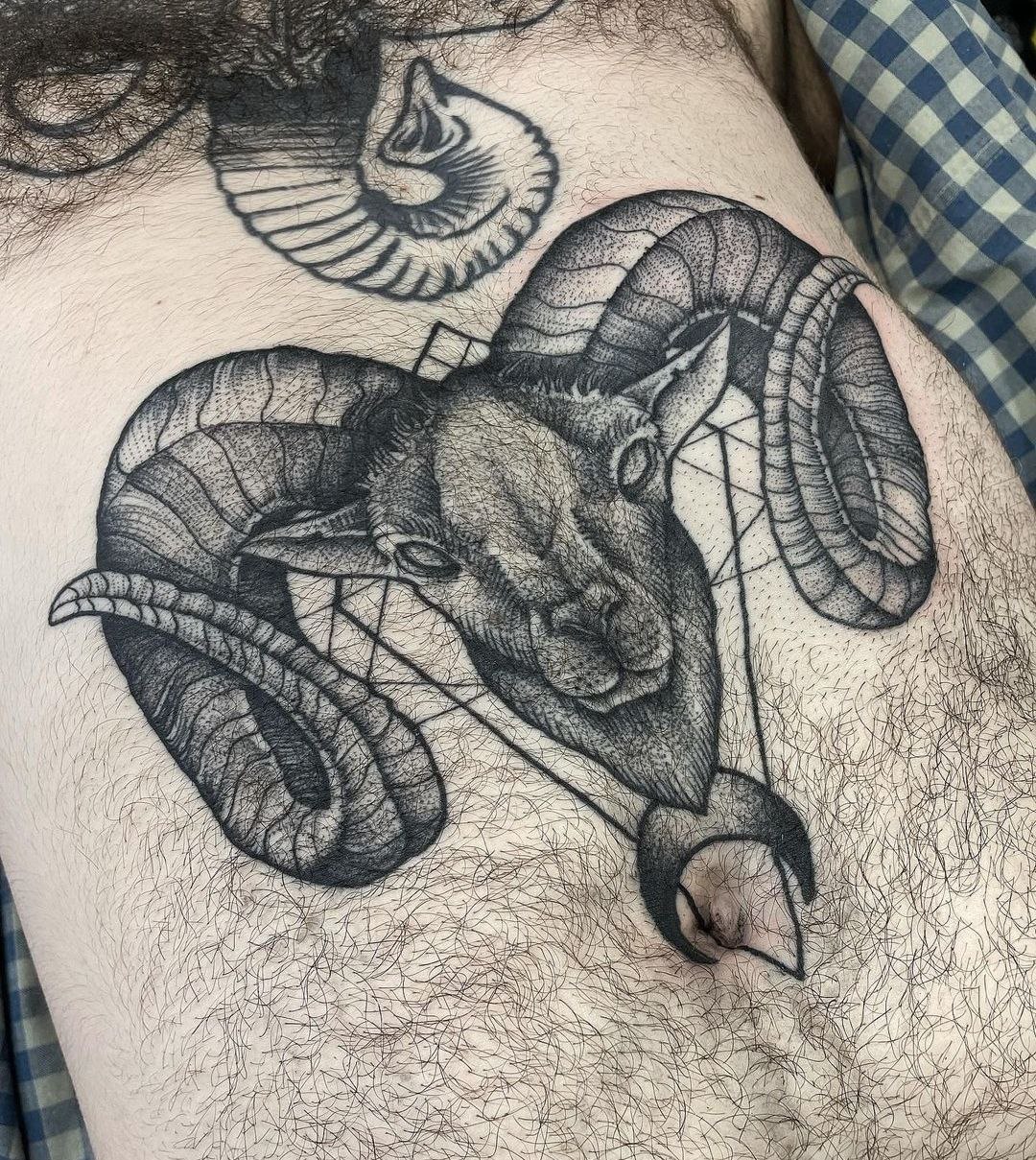 Popular styles of tattoos on the abdomen
Tribal tattoos
Tribute tattoos are one of the most common styles for abdominal tattoos in men. This style includes geometric patterns, symbols, and abstract elements that give the tattoo strength and dynamism. Tribal tattoos can come in a variety of sizes and shapes, from small and discrete to large and impressive.
Realistic tattoos
Realistic tattoos are becoming increasingly popular among men. This style requires a high level of skill on the part of the tattoo artist and allows you to create images that look very realistic. Realistic belly tattoos can depict portraits, animals, landscapes and other detailed images that come to life on the skin.
Geometric tattoos
Geometric tattoos are becoming increasingly popular among those looking for a modern and stylish option for their belly tattoo. This style includes geometric shapes, lines and patterns that create abstract compositions. Geometric tattoos can be done in black or in color, and their design can be simple or complex depending on the client's preference.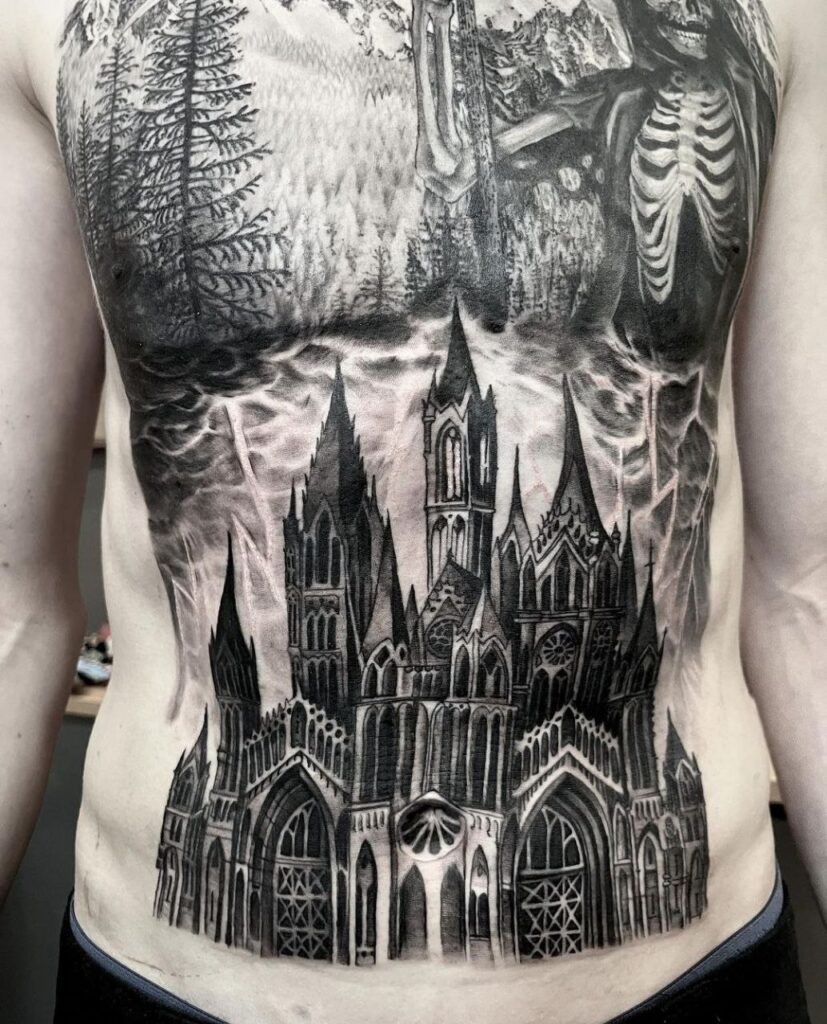 How do i choose a belly tattoo for men?
Choosing a belly tattoo is an important and individual decision. Here are a few factors to consider when choosing your tattoo.
Meaning and symbolism
Reflect on the meaning you want to give to your belly tattoo. It could be something that reflects your personality, your history, your beliefs, or your values. Choose a symbol or image that has special meaning to you and will help you express yourself.
Style and design
Explore different styles and designs of belly tattoos. Browse the work of tattoo artists, check out their portfolios, and find a style you like. Keep in mind that some styles may require more detail and turnaround time, so discuss this with the tattooist.
Size and placement
Decide what size and where you would like to place the tattoo on your stomach. Reflect on your body proportions and how the tattoo will look given your anatomy.
Also keep in mind that some areas of your abdomen may be more sensitive than others, so discuss this with your tattoo artist.