In the world of tattoos, there are many different styles and motifs that people choose to design their bodies. One of the most popular motifs is the peony tattoo.
This floral tattoo is not only beautiful, but also has many symbolic meanings.
In this article, we will tell you what a peony tattoo is, what its symbolic meanings are and how to choose and care for it correctly.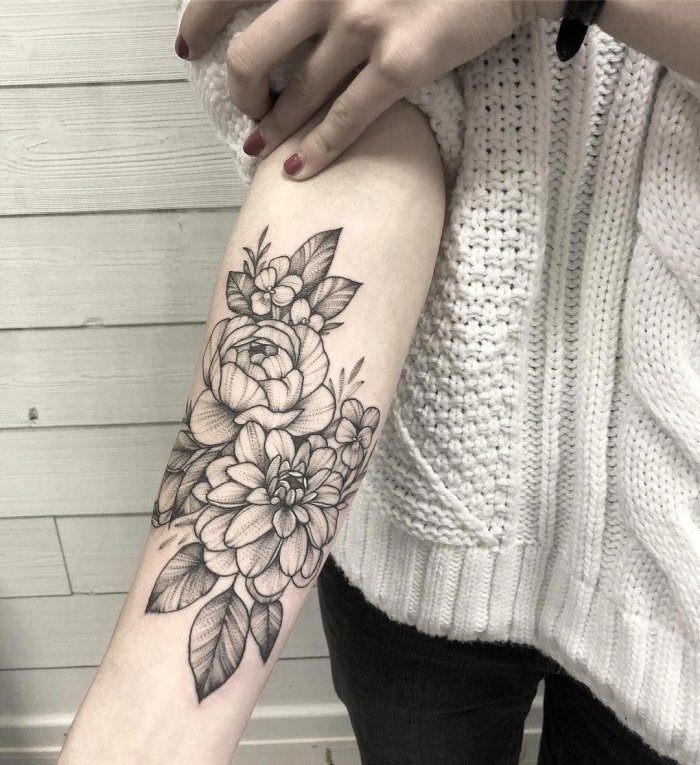 What is a peony tattoo?
Peonies are beautiful flowers that symbolize wealth, prosperity and love.
A peony tattoo usually signifies beauty, nobility, spirituality and femininity.
This motif can be done in different styles, from realistic to abstract, and can be combined with other elements such as birds, butterflies or other flowers.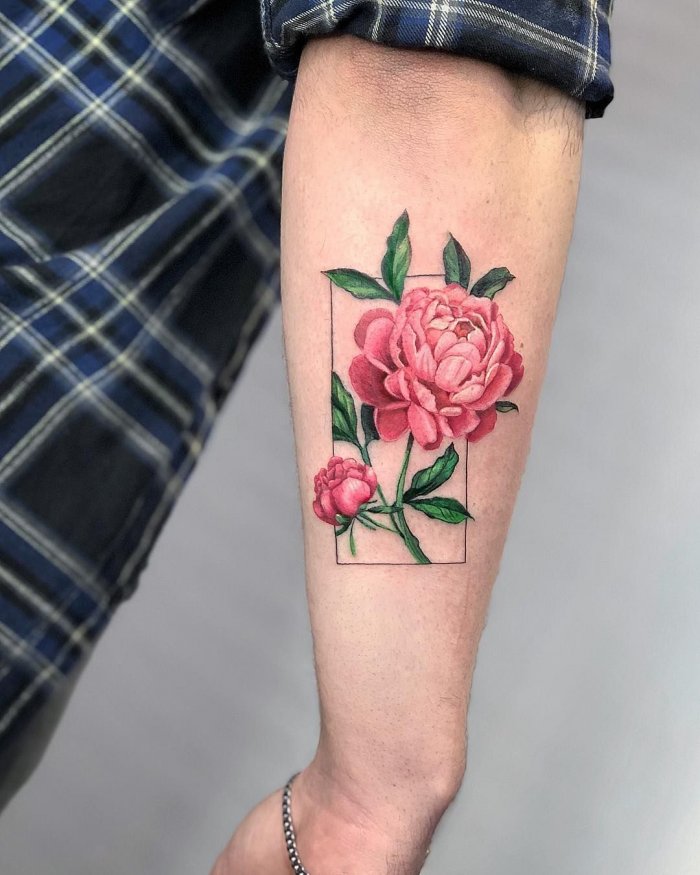 How do i choose a peony tattoo?
If you decide to get a peony tattoo, it is important to consider several factors before choosing a motif:
Size: the size of the tattoo should be appropriate for the location you plan to place it on.
Style: choose a style of tattoo that fits your taste and lifestyle.
Location on the body: choose a location on the body where the tattoo will look most attractive and harmonious.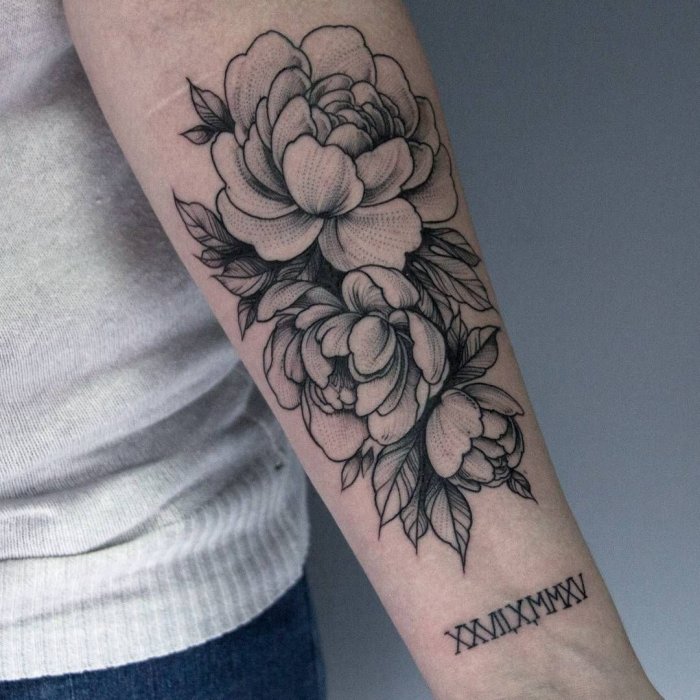 How do i care for my peony tattoo?
The care of a peony tattoo is an important aspect of its longevity and preservation. First, after the tattoo session, it is necessary to ensure that the wound heals as quickly as possible. To do this, it is necessary to follow the rules of hygiene, not to touch the tattoo with dirty hands and not to apply cosmetics on it.
In addition, it is necessary to properly care for the tattoo during the healing period. This may include using special tattoo care products, washing the tattoo regularly, and applying healing creams.
After the tattoo has healed, you need to continue to care for it in order to keep it bright and beautiful. To do this, avoid prolonged exposure to the sun and use sunscreen. Moisturizing creams are also recommended to keep the skin around the tattoo healthy and supple.