We believe that tattoos are not only a decoration of the body, but also a way of expressing one's individuality. Each tattoo has its own meaning and significance, which can be different for each person. In this article, we want to talk about the iguana tattoo and its symbolic meaning.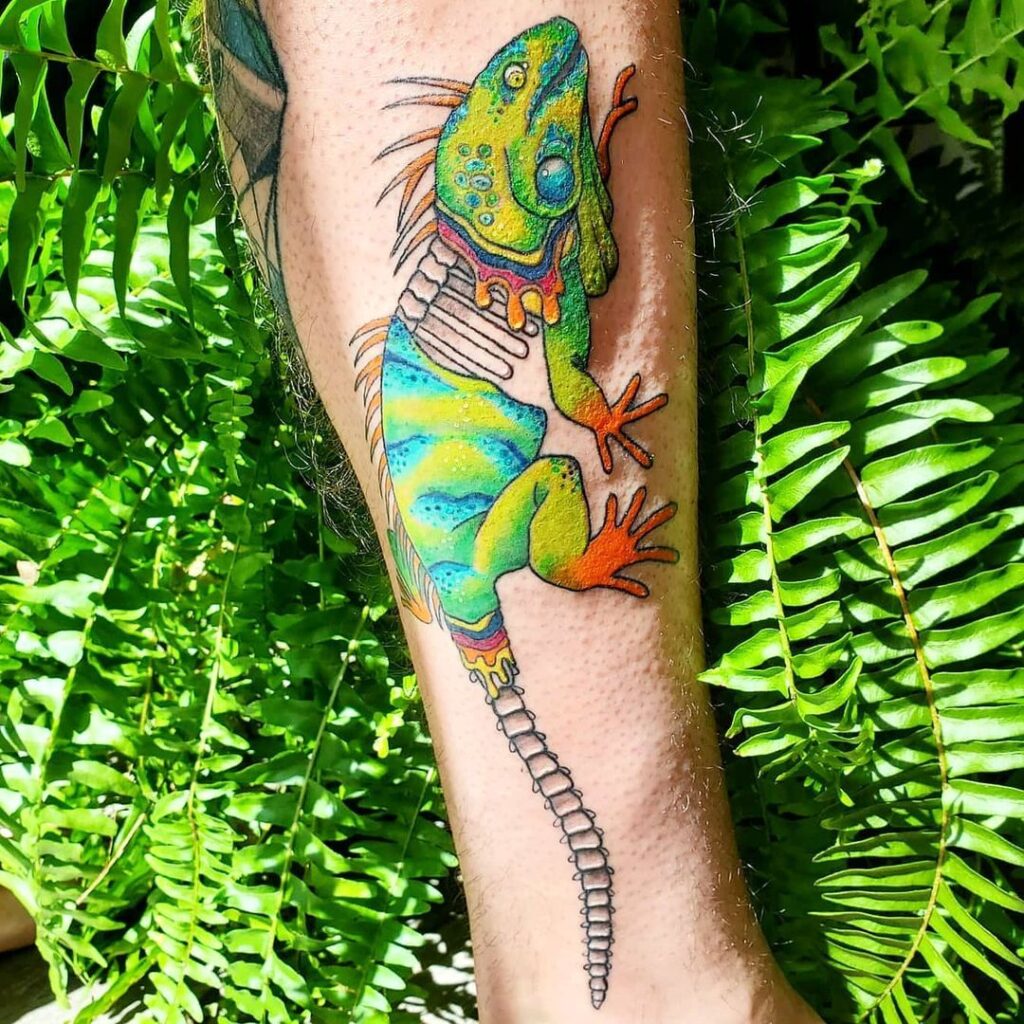 What does the iguana tattoo mean?
The iguana is a reptile usually associated with vitality and wisdom. Iguanas live long lives and can survive in difficult conditions.
They are also known for their ability to adapt to new environments and adapt quickly to changes in the environment.
This is why the iguana has become a symbol of vitality and wisdom.
The iguana tattoo can also have other meanings depending on the context. For example, in some cultures, the iguana may symbolize family bonding or fidelity. In other cultures, it may signify agility and quick thinking. Also, the iguana can be associated with nature and environmental issues.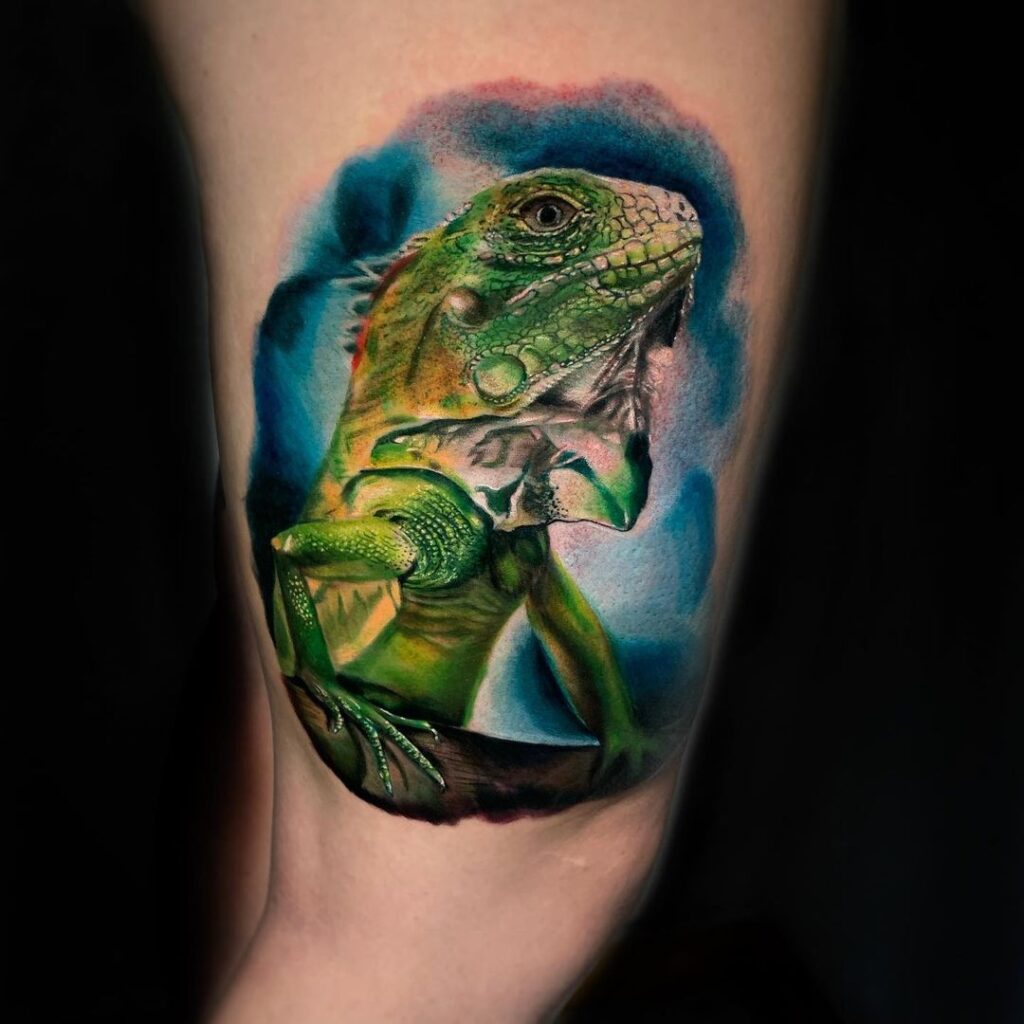 How do i get a tattoo of an iguana?
If you decide to get an iguana tattoo, you need to choose the place on your body where it will be located. Usually the iguana is depicted on your arm, leg, back or chest. You can also choose the size and style of the tattoo depending on your taste and preference.
When choosing an iguana tattoo design, it is advisable to contact a professional tattoo artist who can create a unique design that meets your desires and requirements.
It is also important to make sure that the tattoo will be done in a safe environment to avoid possible complications.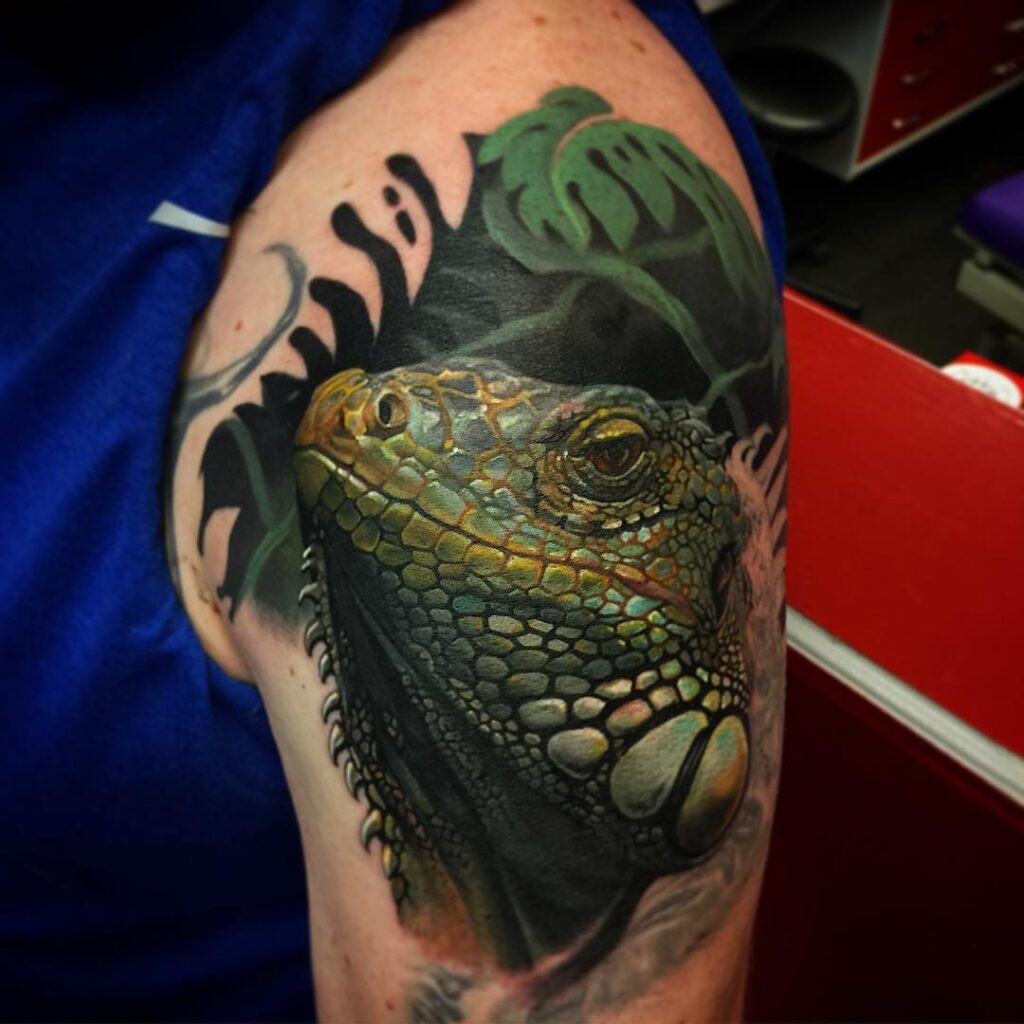 How do i care for my iguana tattoo?
After the iguana tattoo is done, it is necessary to properly care for it in order to avoid possible complications and to maintain the brightness and beauty of the design.
The first few days after the tattoo is very important for its healing.
During this period, it is necessary to follow several rules to avoid infections and problems with healing:
Do not touch the tattoo with dirty hands.
Do not rub or scratch the tattoo.
Do not apply cream, lotion, or other products to the tattoo that may interfere with healing.
In order for the tattoo to heal faster and properly, it is important to keep it hygienic and treat it with special tattoo care products. These products can help reduce swelling, itching and other symptoms associated with tattoo healing.