Tattooing has been part of human culture for centuries. Some tattoos symbolize important events in a person's life, while other tattoos may be part of religious or cultural traditions. In this article, we will look at the ram tattoo, which is a symbol of strength and courage.
The ram is an animal that is associated with courage and strength. This animal can take huge loads, and it is known for its ability to overcome difficulties.
A ram tattoo can symbolize these qualities and be used as a reminder of the need to be strong and courageous during difficult times in life.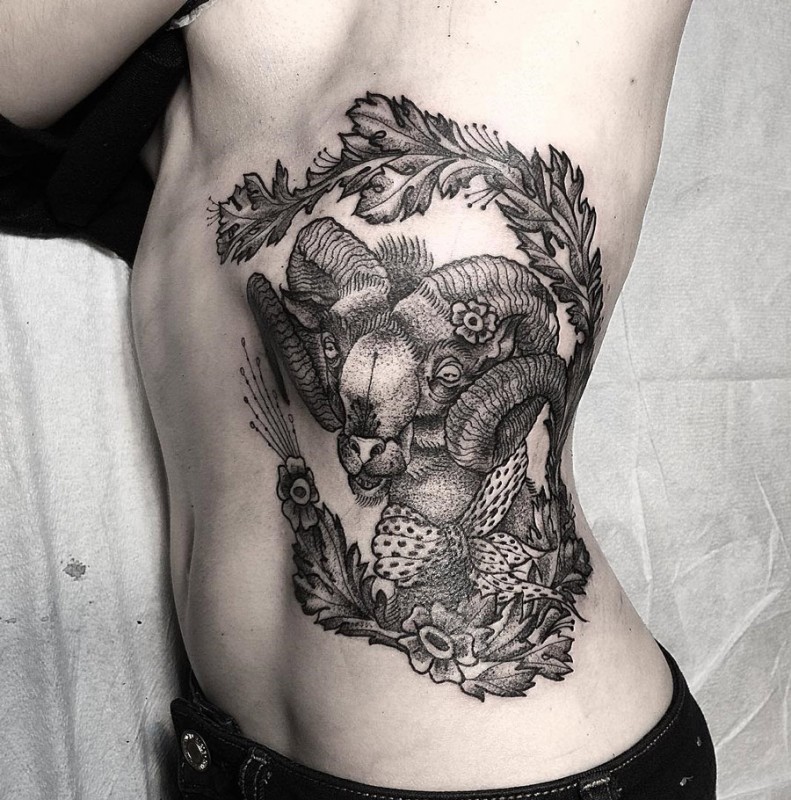 A ram tattoo can have a variety of designs that can be inspired by both wild and domestic sheep. Some people prefer tattoos that look like real rams, while others prefer more abstract designs that reflect the qualities associated with this animal.
One popular ram tattoo design is a ram's head with large horns. This design can be very detailed and impressive, and can attract the attention of others. It can also be used to express strength and courage, especially if the tattoo is in a prominent place such as the arm or neck.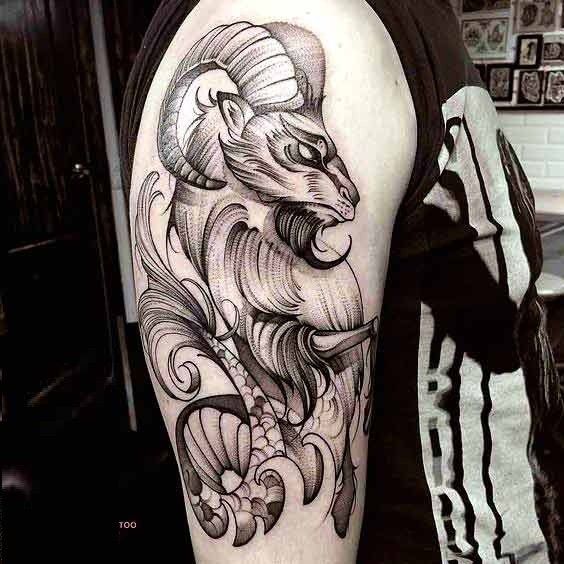 Another popular design is a ram surrounded by mountains. This design can be associated with strong character and the ability to overcome challenges, as rams are usually associated with mountainous areas. This design can also be very beautiful and impressive, especially if you use bright colors and interesting textures.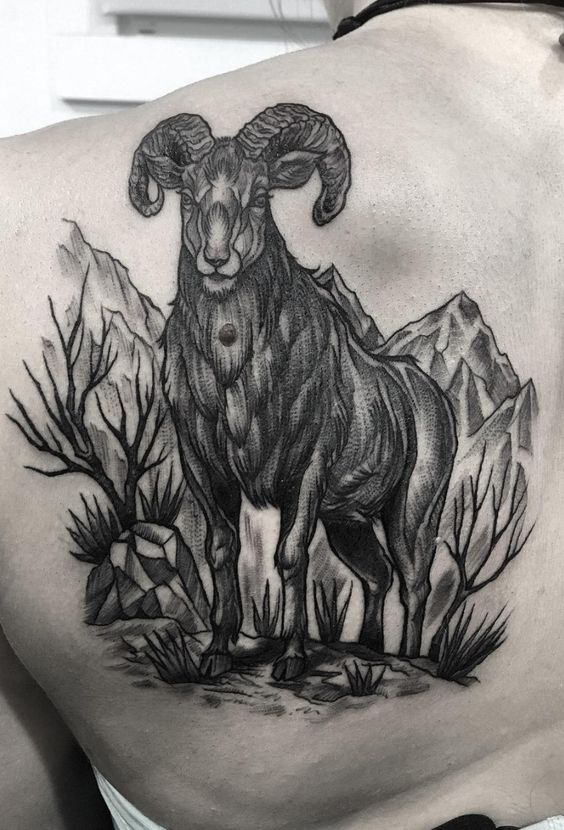 The ram tattoo can also include a shepherd who is in charge of a flock of rams. This design can reflect not only strength and courage, but also leadership qualities, such as the ability to manage and protect his people. This design may be especially appropriate for those who work in the livestock industry or related industries.
The ram tattoo can also be used to symbolize the zodiac sign of Aries. Aries is a zodiac sign that is associated with strength, courage and energy. A ram tattoo can be the perfect way to reflect Aries personality and qualities, and can be especially meaningful if done during the Aries period.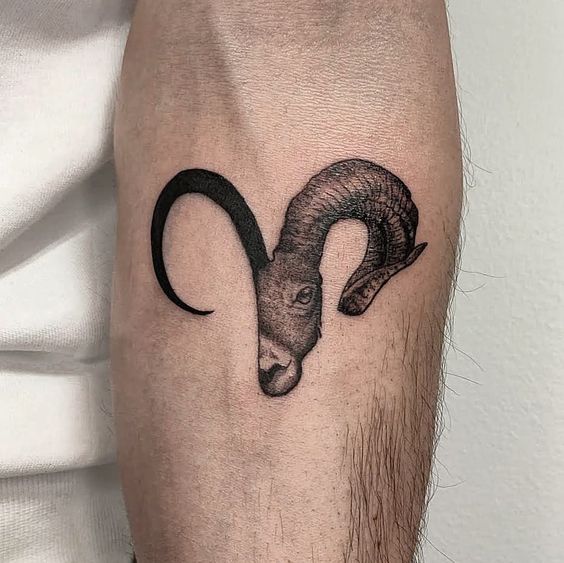 In general, the ram tattoo is a powerful symbol of strength and courage.
It can be used to express various qualities, such as leadership, the ability to overcome difficulties and strong character.