Animals have always been a part of our lives. Some people even decide to leave images of their pets or even wild animals that inspire them on their skin as a memento. One of the most popular choices for tattoos is the squirrel. Many people choose this tattoo because of its aesthetic appeal and symbolic meaning.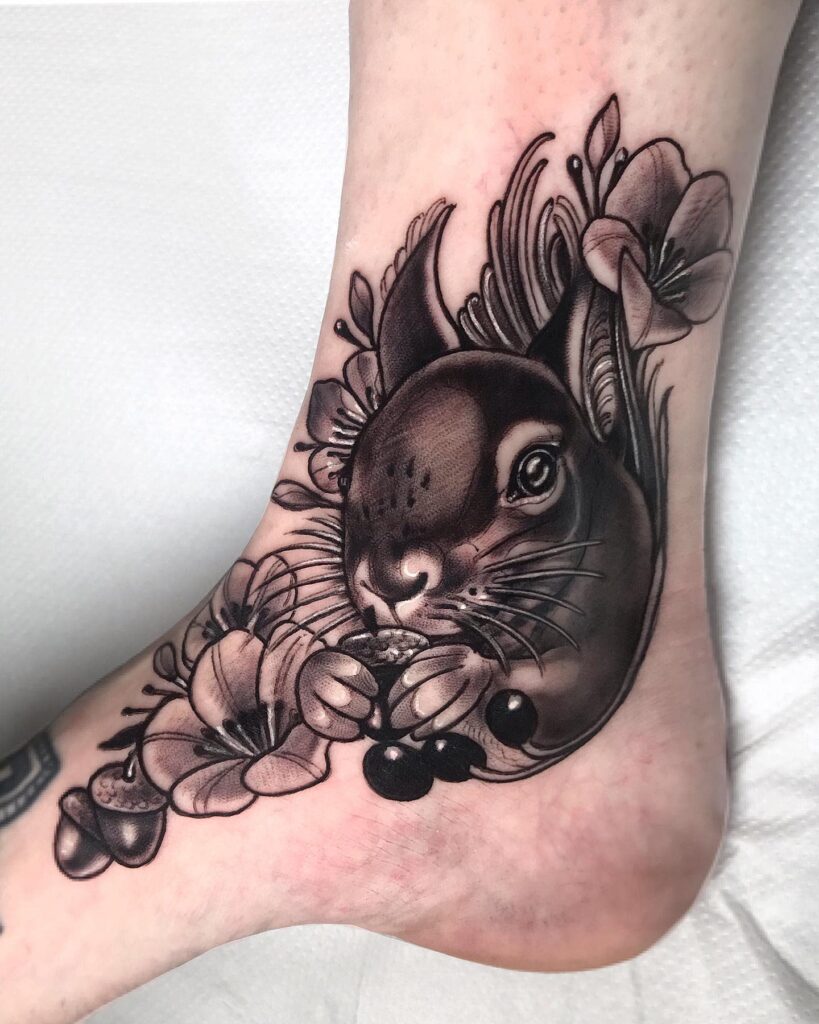 Squirrel symbolism
Squirrels are a symbol of many cultures and religions. In Celtic mythology, the squirrel was a symbol of the goddess of love and prosperity, and in the Christian religion the squirrel is associated with spiritual rebirth and resurrection. In many cultures, the squirrel is associated with vigor, agility and grace.
A squirrel tattoo can have many different meanings for different people. Some people choose this tattoo to express their love of animals or nature, while others see the squirrel as a symbol of determination, activity and wit. Squirrels are also associated with wealth, abundance and happiness.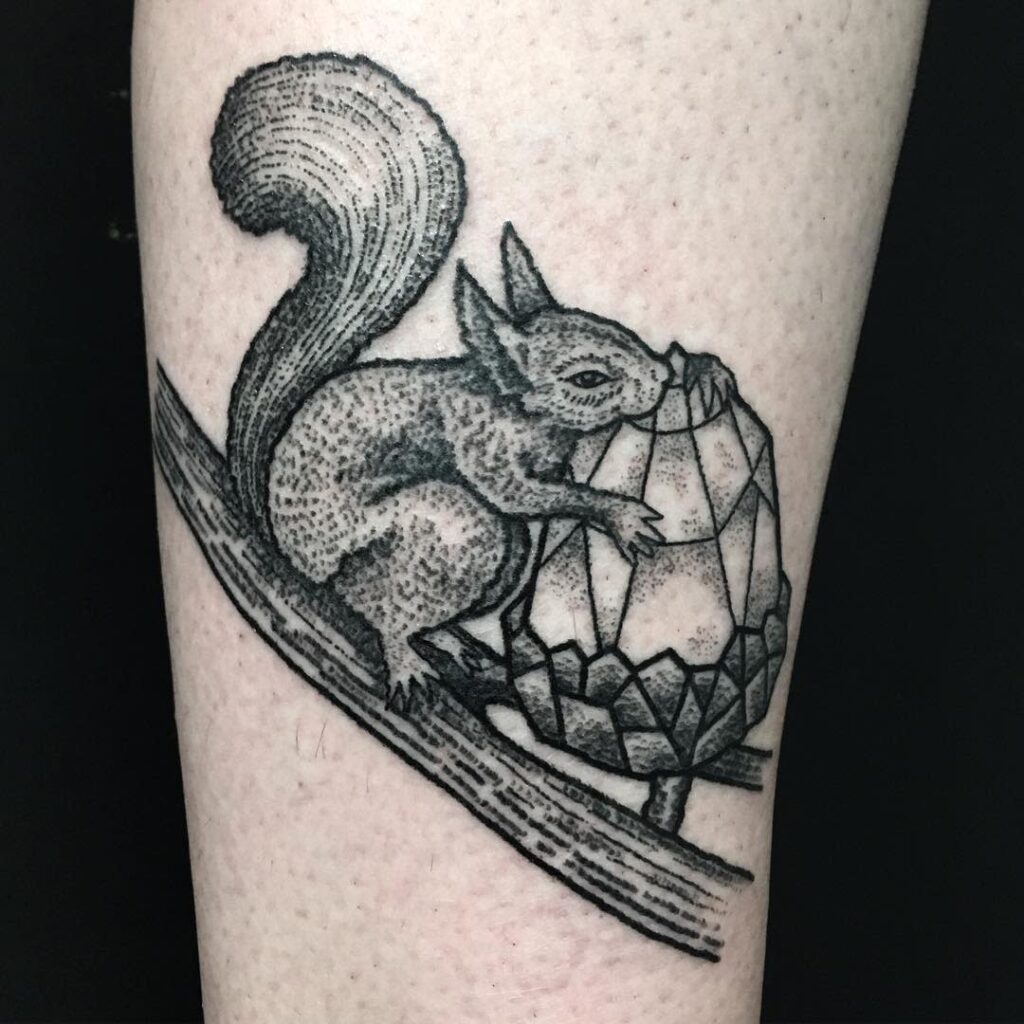 The meaning of a squirrel tattoo
In general, squirrel tattoos are a great way to demonstrate your playful nature, symbolizing intelligence and resourcefulness. We can summarize the different meanings of squirrel tattoos:
Rebellion. Squirrel tattoos are often seen as symbols of rebelliousness and a person's desire to stand out from the crowd.
Resourcefulness. A squirrel can be a symbolic reminder of the importance of stewardship, adaptability and frugality in difficult times.
Playfulness. This mischievous creature is also known for its ability to make the most of any situation by playing and having fun.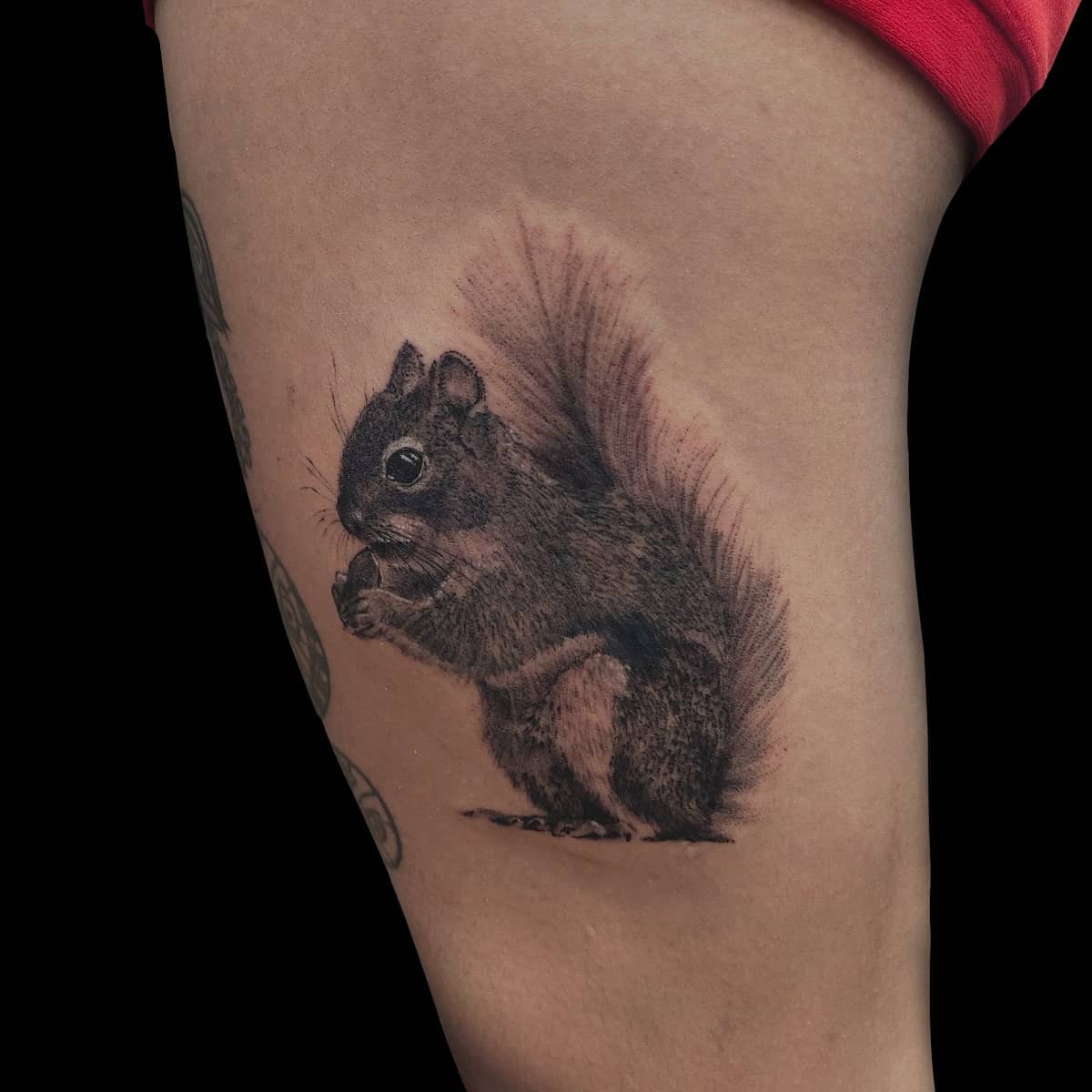 4. Nature. A squirrel tattoo can show your appreciation for all things natural, such as trees, plants, animals, etc., or even just remind you to go outside from time to time.
5. Family. The family bond between mother and baby squirrel is often a reminder of the strong family bonds we all share.
6. Creativity. The crafty, clever little creature can be seen as a symbol of creative problem solving and resourcefulness.
7. Luck. This little symbol has long been considered an omen of good fortune in many cultures around the world.

8. Intelligence. Squirrels are notoriously smart, which makes them a great reminder to keep learning and growing every day.
9. Adventure. With a sense of courage and curiosity, this furry little creature can remind you to take risks and explore more in life.
10. Freedom. Finally, these animals are considered symbols of freedom and independence, reminding us to treasure our own.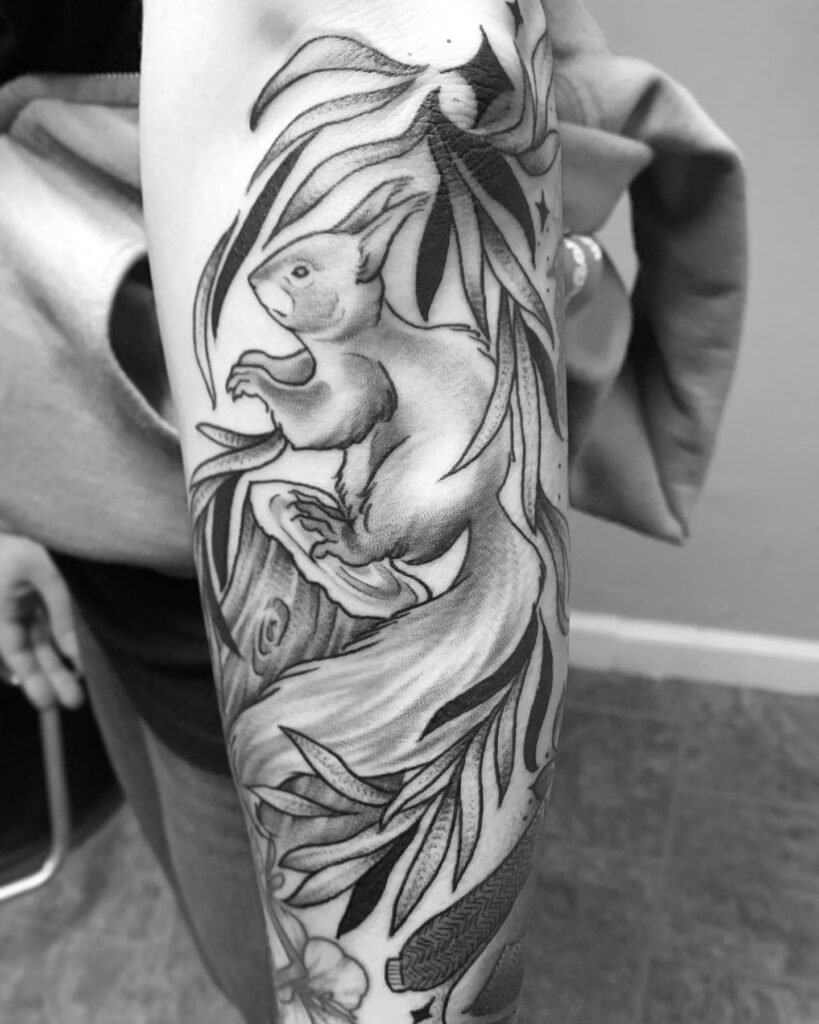 Squirrel tattoo design
Squirrel tattoo designs can be very diverse. Some people choose a realistic design with detailed elaboration of all the details of the animal, while others prefer a more abstract approach, using different geometric shapes and patterns. The color scheme can also be different, from natural shades to bright and saturated colors.