Many people in the world get tattoos. They can be of different sizes and shapes and have different themes. One such theme is reptile tattoos. Reptile tattoos can include images of snakes, lizards, crocodiles and other types of reptiles. These tattoos can be the epitome of magic and mystery on your skin.
When choosing a reptile tattoo, you have to consider several factors. First, you need to choose the right design that best suits your style and personality. Secondly, you should choose an experienced tattoo artist who can do the job in a quality and safe manner.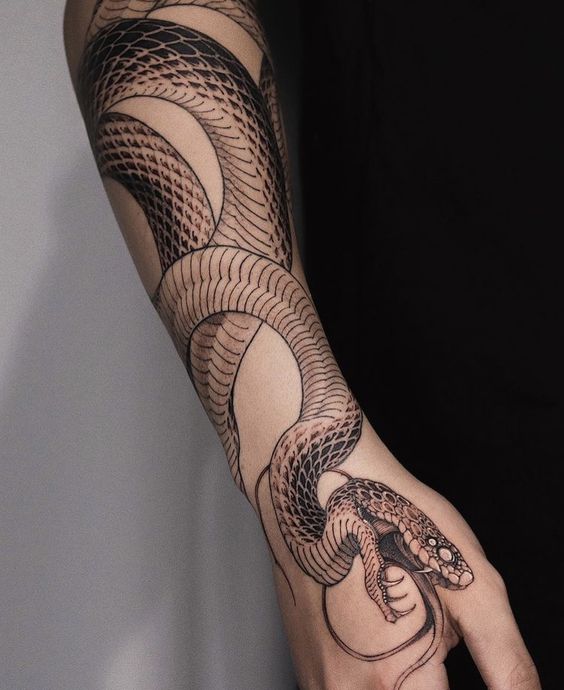 One of the advantages of reptile tattoos is their versatility. They can be done in different styles such as traditional, realistic, geometric and many others. They can also be in different sizes, allowing you to choose the right tattoo for any part of your body.
Reptile tattoos can also be the epitome of magic and mystery.
For example, a snake tattoo can symbolize immortality, wisdom, transformation and change. Lizard tattoos, on the other hand, can represent life, restoration and regeneration. In addition, crocodile tattoos can symbolize strength, perseverance and adaptability.
However, before you get a tattoo, you should learn more about what it means. Think about what part of your body is best suited for such a tattoo. For example, a snake tattoo might look spectacular on your neck or wrist, while a lizard tattoo might be better on your leg or back.
Also, it is important to keep in mind that reptile tattoos can have a positive meaning as well as a negative one.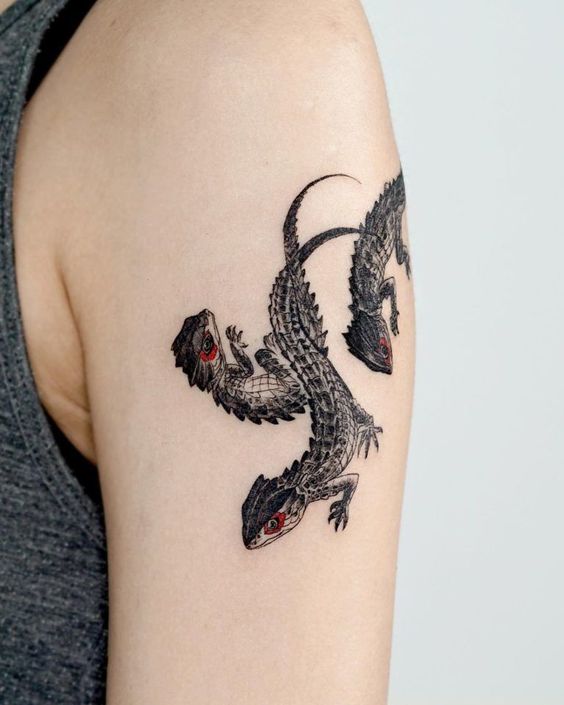 Some people may perceive them as a symbol of danger and evil.
Therefore, before getting this tattoo, you need to make sure that you choose the right design and placement.
Some people choose reptile tattoos simply because they love these animals. Others may choose such a tattoo to symbolize their strength and confidence. Either way, a reptile tattoo can be an expression of your personality and individuality.
It is important to keep in mind that getting a reptile tattoo is not only a short term decision, but also a long term one. Reptile tattoos can stay on your skin for a lifetime, so it's important to be confident in your choice and make sure it's really what you want.
You should also consider that getting a reptile tattoo can be a painful process. Therefore, it is important to learn all about the process and make sure that you are ready for it before you decide to get such a tattoo.