If you want to add originality and personality to your appearance, a parrot tattoo can be a great choice. Tattoos have long been a popular way to express yourself, and now you can decorate your skin with a bright and colorful image of a parrot.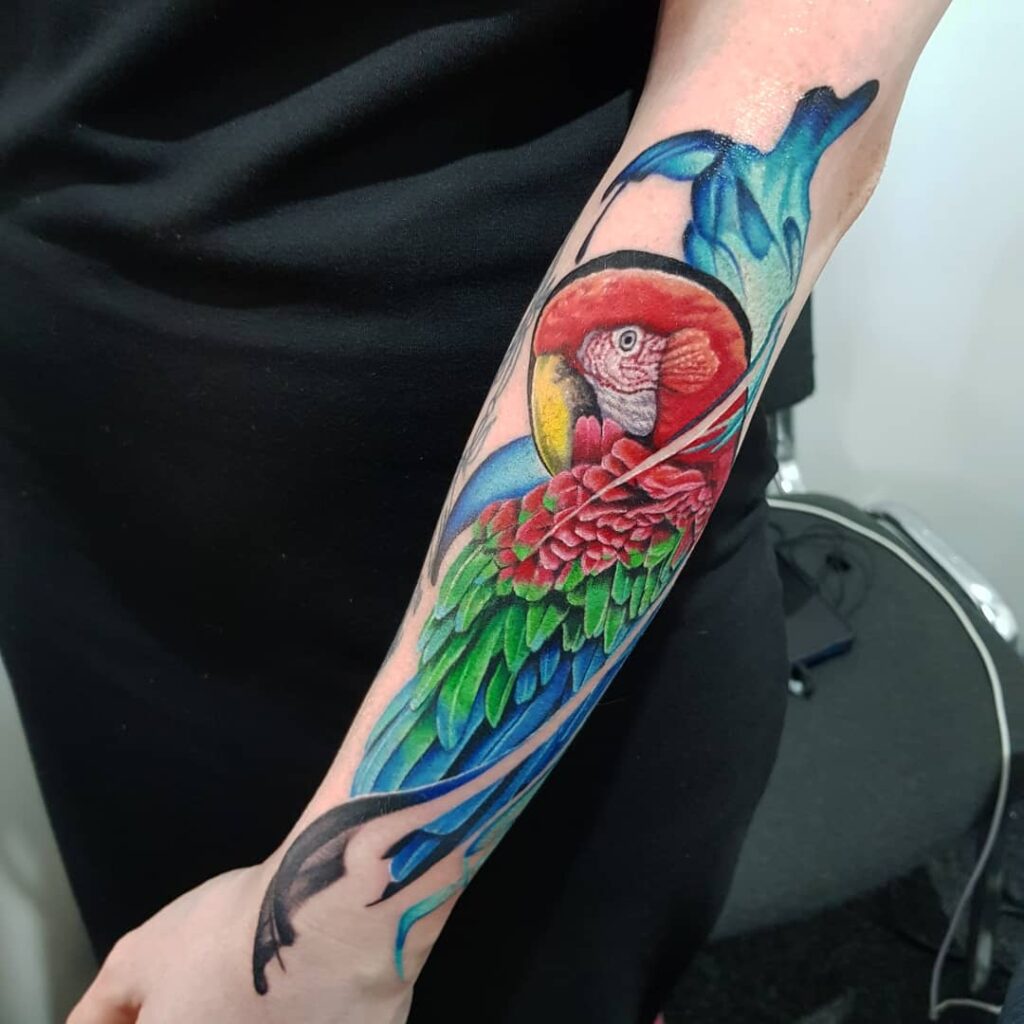 History of the parrot tattoo
Images of birds in tattoos have a rich history dating back thousands of years. In various cultures, birds symbolize freedom, beauty and spirituality. The parrot tattoo is no exception.
Its origins go back to the depth of time and are associated with different cultures.
In ancient times, parrots were associated with exoticism and luxury. Their colorful plumage and unique appearance made them an object of admiration. In different cultures, parrots symbolized wealth, prosperity, and longevity.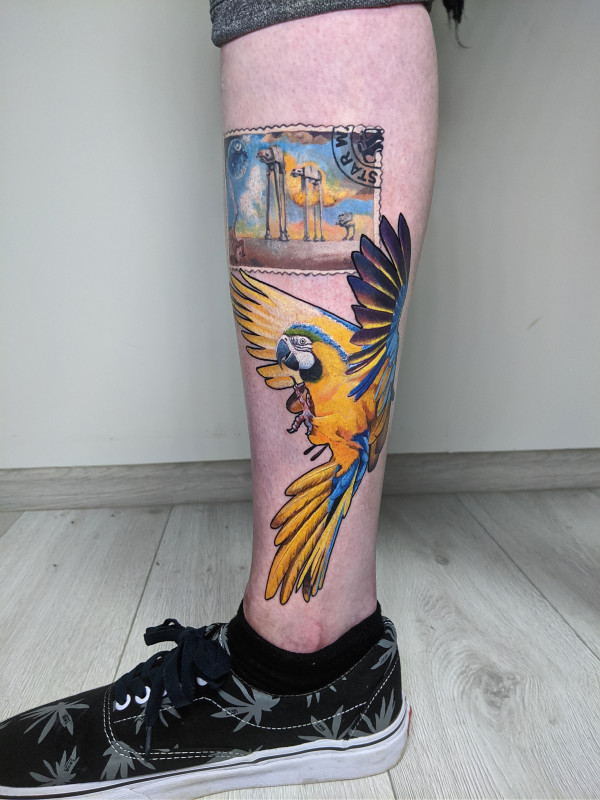 The popularity of the parrot tattoo
The parrot tattoo is becoming increasingly popular among tattoo lovers. Its appeal lies in its bright and attractive design, which attracts attention and brings a smile. Parrots are adorable creatures, and depicting them on the body becomes a way to express your love for the animal world and nature.
Also, a parrot tattoo can be popular among people who appreciate the exotic, travel and exploration.
The image of a parrot on the body can become a symbol of the desire for new adventures, discoveries and a sense of freedom.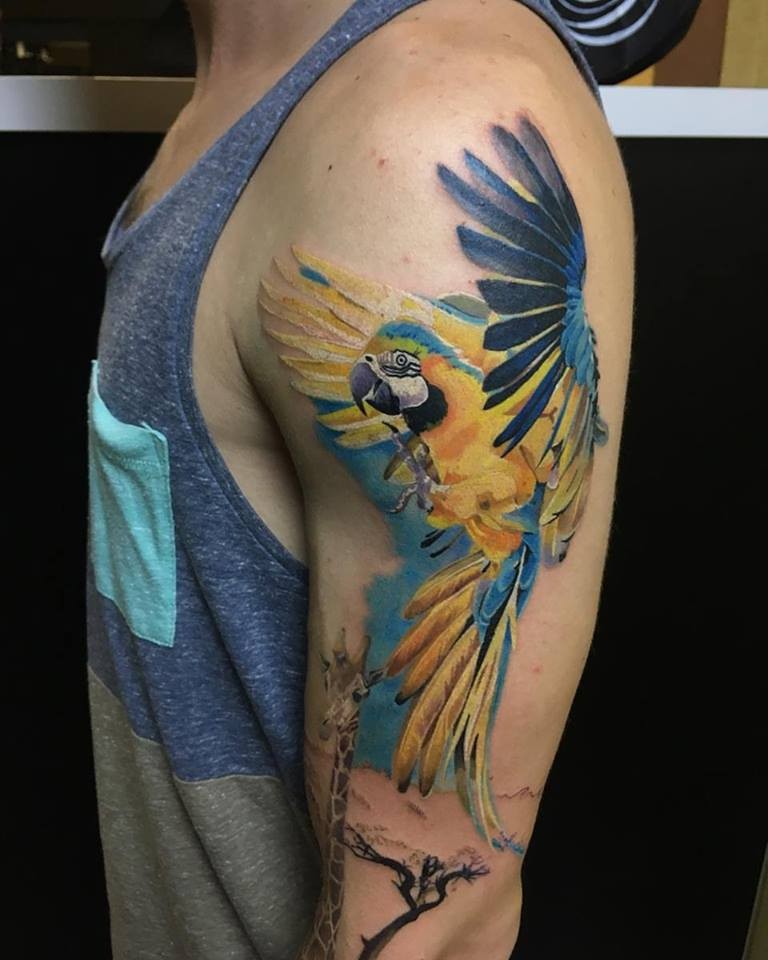 How do i choose a parrot tattoo?
If you are interested in a parrot tattoo, there are several factors to consider when choosing a design:
Style: choose a style of tattoo that fits your preferences and personality. It can be a realistic style, a graphic style, or even a watercolor. Talk to a professional tattoo artist to learn more about the different styles and their options.
Body position: decide where on your body you would like to place the parrot tattoo. It can be on your shoulder, forearm, back, or any other place you feel is appropriate.
Size: determine the size of the tattoo you want. You can choose a small and discrete tattoo or a large and impressive design that takes up most of your body.
Colors: decide if you want your parrot tattoo to be bright and colorful or if you prefer a more style-oriented shade. The choice of colors may depend on your overall style and preference.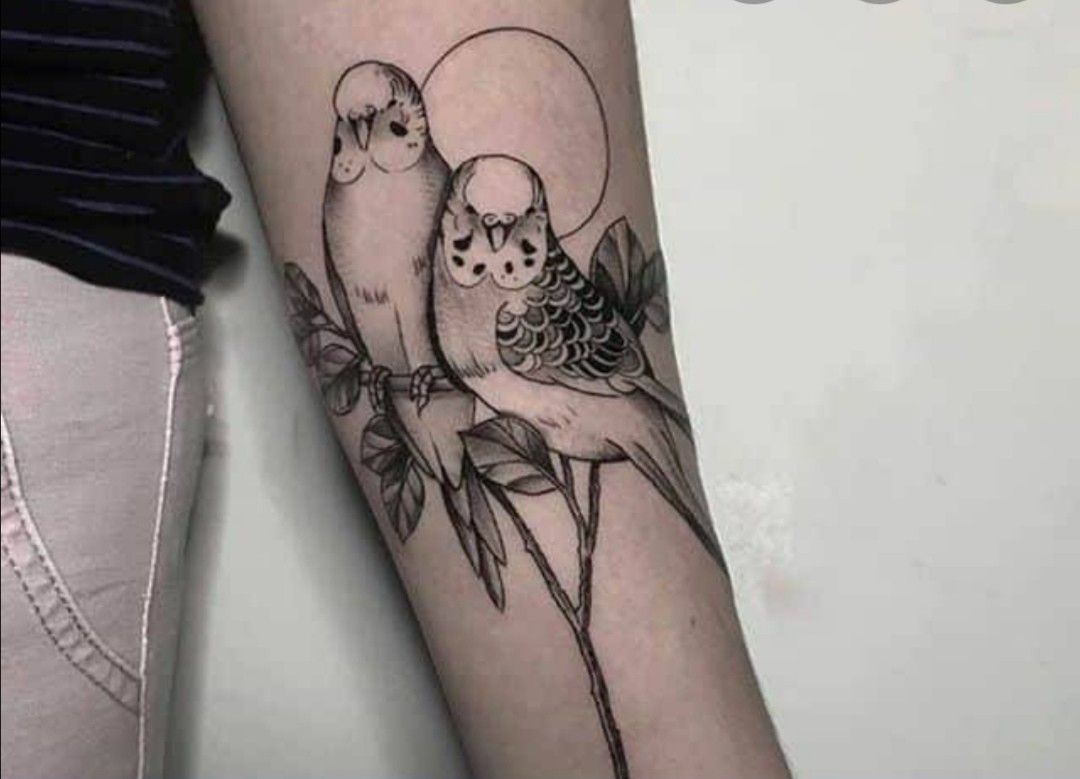 Why get a parrot tattoo?
There are several reasons why you should get a parrot tattoo:
Brightness and appeal: a parrot tattoo is a bright and attractive body decoration. Its colorful design and vibrant colors draw attention and allow you to stand out from the crowd.
Uniqueness and Individuality: the parrot tattoo helps to express your personality and uniqueness. Each design can be tailored to the personal preferences and symbolic meanings of the tattoo owner.
Symbolism and meanings: parrots have a variety of symbolic meanings. They are associated with beauty, freedom, joy and exoticism. A parrot tattoo can be a symbol of these meanings and help express your personality and values.
Love of nature and animals: a parrot tattoo can be an expression of your love of nature and animals. Parrots are beautiful creatures, and choosing such a tattoo can reflect your affection for the animal world and surrounding nature.
Memories and personal experiences: for some people, a parrot tattoo may relate to personal memories or experiences associated with these birds. It may be a memory of a trip to a tropical country, an encounter with a parrot, or simply a love for them.
Regardless of the reason, choosing a parrot tattoo is a personal and individual decision. It is important to contact an experienced tattoo artist to create a high-quality and unique design that reflects your personality and will delight you for years to come.