There are countless different motifs and designs in the world of tattoos, and one of the most popular and unique is the parrot tattoo. This art form offers the opportunity to express your love of birds, and especially parrots, through a stylish and bold decoration on your skin.
In this article, we will look at why the parrot tattoo has become so popular, and what factors to consider when choosing a tattoo location and design.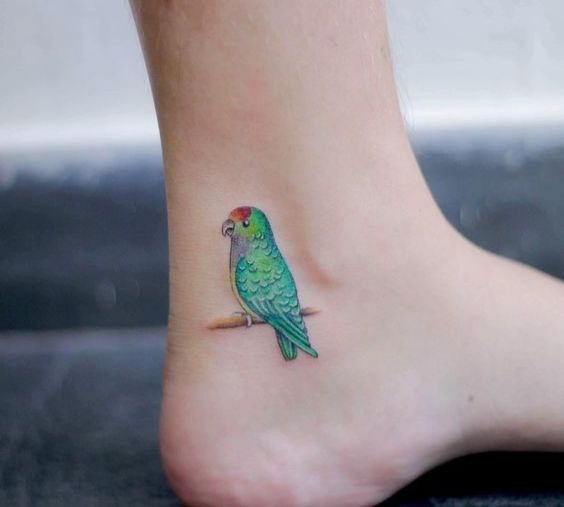 Why is the parrot tattoo so popular?
The parrot tattoo has a special charm and symbolic meaning for lovers of these colorful birds. First, parrots are associated with liveliness, brightness and variety.
Their beautiful plumage and bright colors make them attractive to people, and a parrot tattoo allows you to convey this appeal on your skin.
Secondly, parrots symbolize freedom and travel, as they are usually associated with tropical regions and exotic locations. A parrot tattoo can be a way to express a desire to travel and explore new horizons.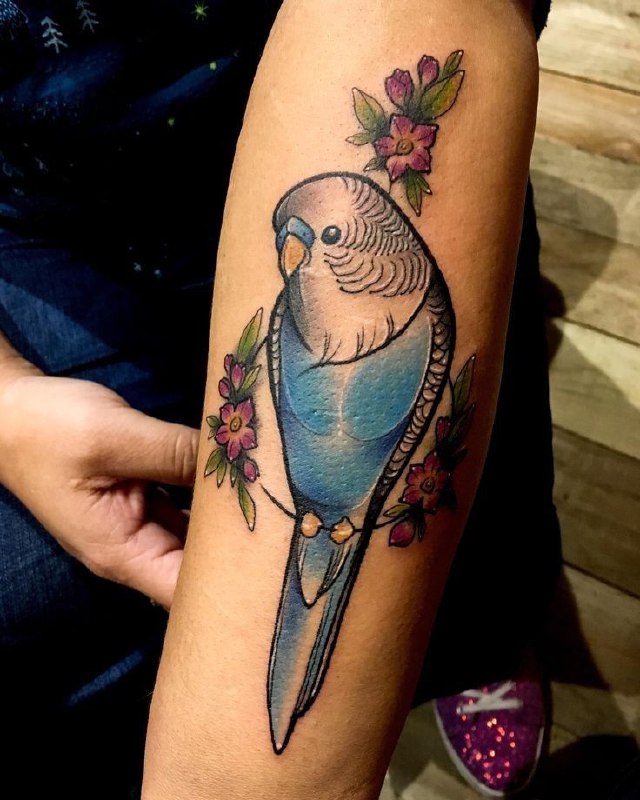 What factors should be considered when choosing a parrot tattoo location and design?
When choosing a parrot tattoo location and design, it is important to consider several factors:
The size of the tattoo: the size of the tattoo will affect the choice of location. If you have a large and detailed design, you may need more space to display it. Less elaborate and smaller parrot tattoos may fit on smaller areas of the body.
Visibility and privacy: decide if you want your parrot tattoo to be visible to everyone or if you prefer a hidden placement. Some people prefer tattoos that are always visible, such as on the arm or neck. Others prefer a more intimate placement such as the chest or back area.
Pain and sensitivity: be aware that some areas of the body are more sensitive than others and may be more painful during the tattooing procedure. If you are sensitive to pain or worried about possible sensations, choose a location that will be the least painful for you.
Body contour: the shape and contour of your body can also influence your choice of parrot tattoo location. Consider your anatomical features and consider how the design will relate to your body shape.
Occupational restrictions: consider possible restrictions related to your profession or future career plans. If your job requires a strict dress code or has certain rules regarding the visibility of tattoos, choose a location that can be easily concealed or covered with clothing.
Interaction with other tattoos: if you already have other tattoos, consider them when choosing a parrot tattoo location and design. Consider creating a harmonious composition and connection between different tattoos.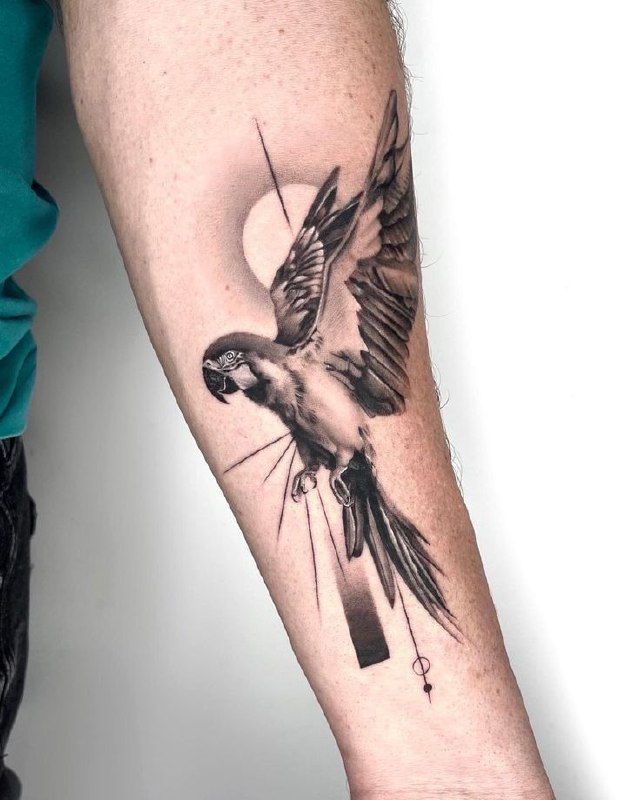 What do i need to know before getting a parrot tattoo?
A parrot tattoo is a big decision, and there are several factors to consider before getting one. Here's what you need to know to make an informed decision:
Choosing a master and studio
Before getting a tattoo, it is important to find an experienced and qualified master. Research the master's portfolio, evaluate the quality of his work, pay attention to style and detail.
Also pay attention to the reputation of the studio, its cleanliness and compliance with hygiene standards.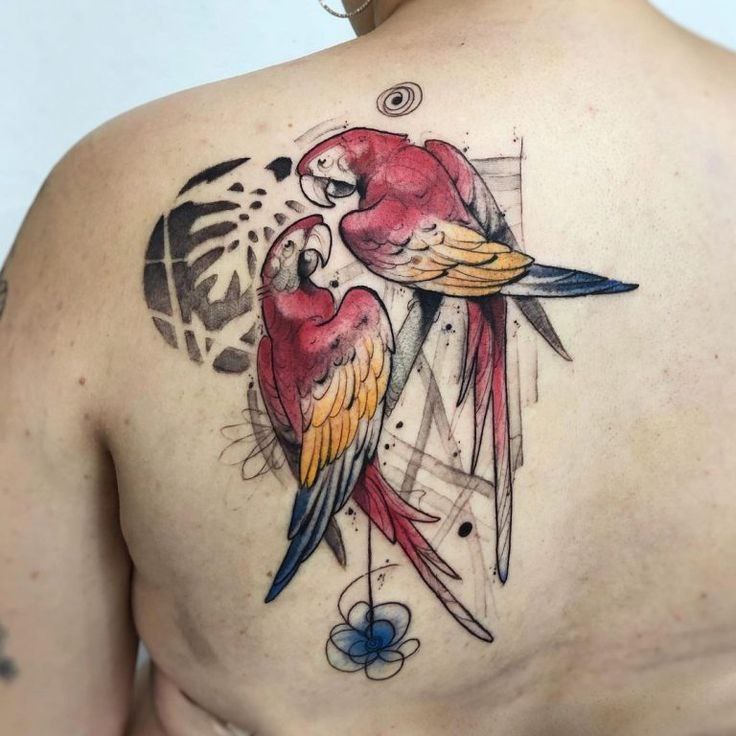 Consultation and sketch
Before getting a tattoo, it is important to consult with the master. Discuss your preferences, ideas and expectations of a parrot tattoo. The master will help you develop a sketch, taking into account your wishes and anatomical features of the body.
Preparation for the session
Before your tattoo session, it is important to prepare. Follow and adhere to the master's recommendations regarding skin care. Make sure you get enough sleep, eat well and drink enough water. This will help you feel better during the process and promote better healing.
Tattoo care
After your tattoo session, you need to take proper care of your tattoo. The master will give you instructions regarding the care of your new tattoo. This usually includes cleansing, applying a special cream, and sun protection. Follow these recommendations to ensure proper healing and keep the tattoo bright and beautiful.