In the world of tattoos there are new trends every day, but there is one type of tattoo that has not lost its popularity for a long time – it is orca tattoos.
Orcas are some of the most intelligent and sociable mammals in the world.
Their images on the human body can mean many things. In this article we want to talk about orca tattoos, their symbolic meaning and popular motifs, as well as share tips on how to choose the right design and care for the tattoo.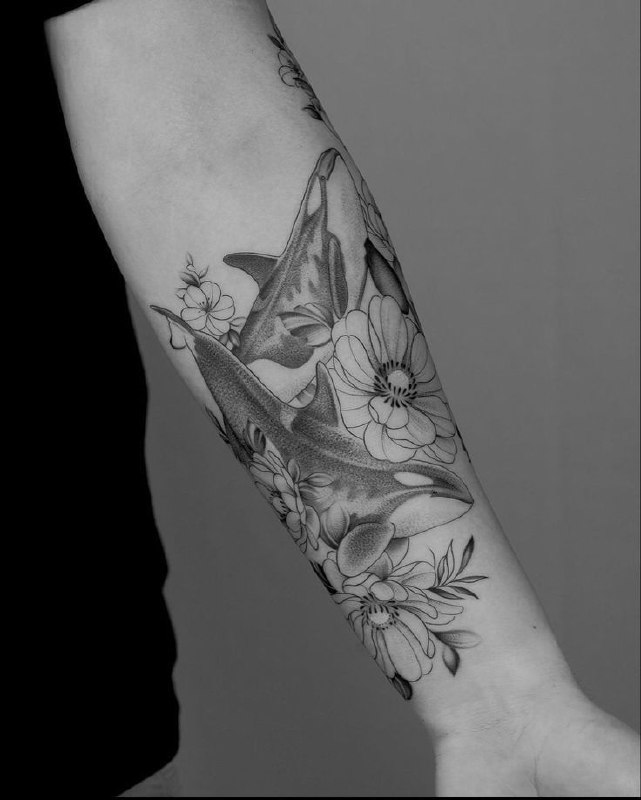 Orca tattoo symbolism
Orcas are a symbol of freedom, strength and endurance. They are also associated with intelligence and the ability to adapt to different conditions. No wonder orca tattoos have become so popular among people who want to express these qualities.
Orca tattoos can have different motifs and styles. Some people choose realistic depictions of orcas, while others prefer more abstract designs. Either way, orcas are a powerful symbol that draws attention and commands respect.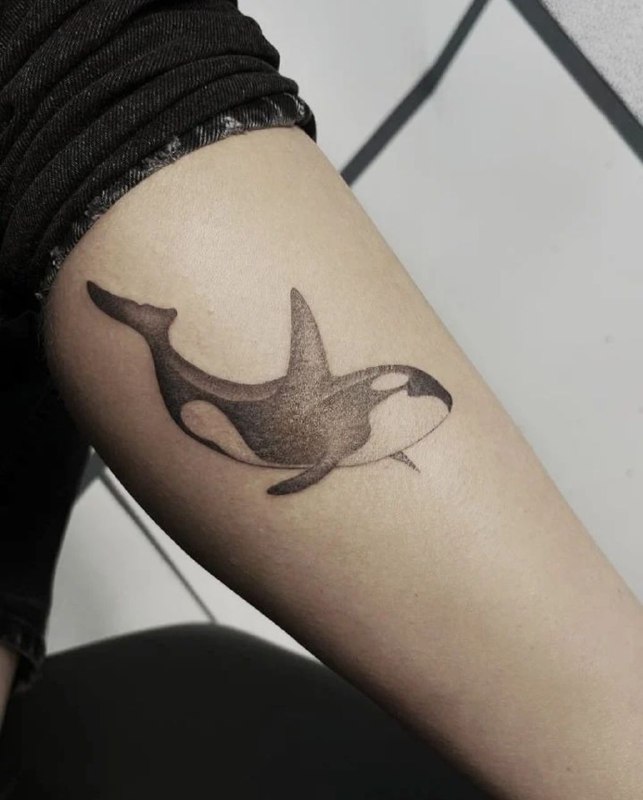 Popular orca tattoo motifs
Popular orca tattoo motifs include the following:
Orcas surrounded by water and waves. This motif is one of the most common because orcas are sea animals, and the image of orcas surrounded by water looks very effective.
Orcas in motion. Such tattoos convey dynamism and energy and symbolize endurance and strength.
Abstract images of orcas. In this case, orcas can be represented in the form of graphic elements that convey their energy and strength.
Orcas in the company of other animals. Some people choose images of orcas together.
Images of orcas as a protector. Some people choose orca tattoos to symbolize their protection and support of loved ones.
Images of orcas as a symbol of wisdom and intelligence. Orcas are very intelligent animals, and many people choose their images to symbolize their intelligence and intelligence.
Orcas as a symbol of balance and harmony. This motif may include an image of orcas surrounded by other balance symbols, such as scales or Japanese balance signs.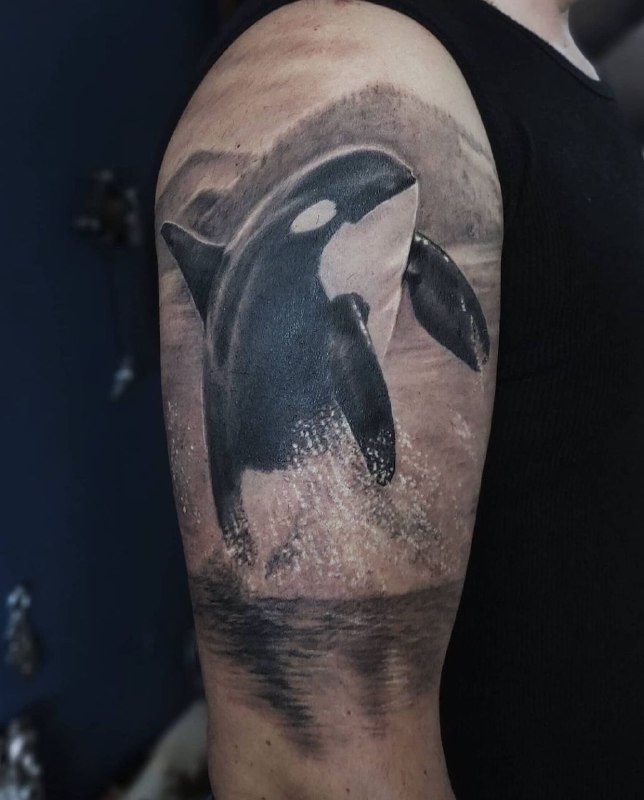 Choosing the right orca tattoo design
When choosing an orca tattoo design, it is important to consider your personal preferences and symbolic meaning. If you want to symbolize your stamina and strength, you can choose an image of orcas in motion.
If you want to express your protection and support of loved ones, then you can choose the image of orcas as a protector.
It is also important to consider the style of the tattoo and the place on the body where you want to place the image. For example, a realistic orca design may look better on a large area of skin, such as the back or chest, while a more abstract design may be suitable for a smaller image on the wrist or ankle.