Jester tattoos are a peculiar trend in the world of tattoos, which can be described as the image of a smiley joke on the human body. This tattoo has become very popular recently, but its meaning and meaning cause different associations among people.
For some, it means joy, humor and playfulness, while for others it means something creepy, disgusting and even scary.
Some people believe that the jester tattoo is a symbol of optimism and positive mood. It can mean that the person wishes others joy and happiness. There is also an opinion that the jester tattoo helps a person to cope with stress and negative emotions.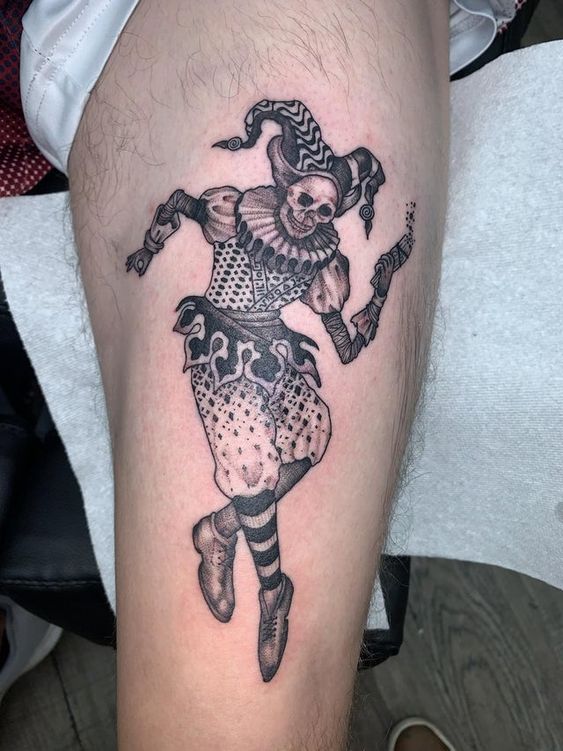 However, there is another side to this tattoo. Some people think that the jester tattoo looks creepy and disgusting.
It is associated with gloomy and sinister characters, which are often found in horrifying movies.
In addition, such a tattoo can evoke unpleasant associations and negative emotions, such as fear and anxiety.
Despite the fact that the jester tattoo evokes contradictory feelings in people, it is still very popular. Many people decide to get such a tattoo to express their individuality and identity. Also, the jester tattoo can be a symbol of unpredictability and recklessness, which attract young people and people who want to emphasize their independence and freedom.