Tattoos are one of the most striking and impressive ways of self-expression. They allow us to express our individuality, decorate our body and create a unique image. Among the many different types of tattoos, intimate tattoos have a special place. These tattoos are placed on sensual and intimate parts of the body, adding mystery and sexuality to the image. In this article we will consider the topic of intimate tattoos in more detail, discuss the ideas, techniques and significance of such tattoos.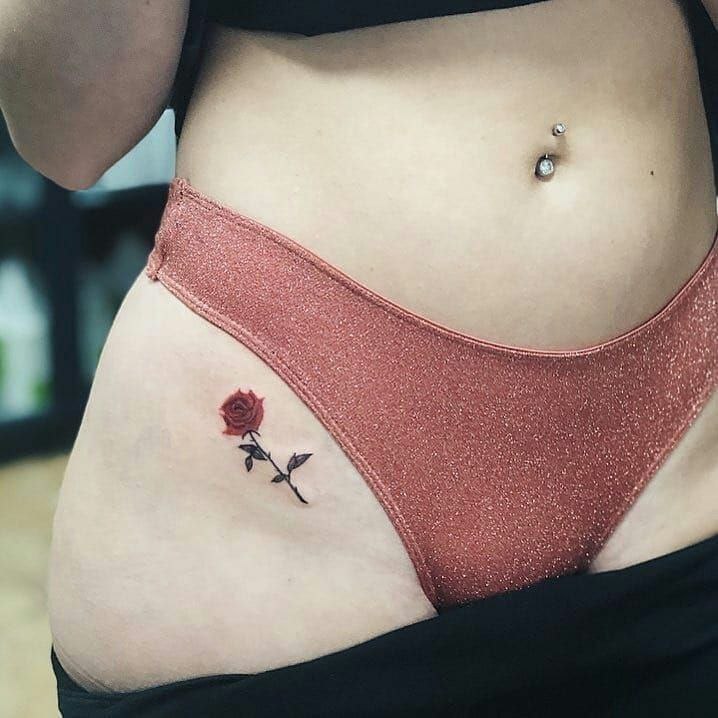 The mystery and sexuality of intimate tattoos
Intimate tattoos have a special charm that draws attention and arouses interest. Located on sensual areas of the body, they create mystery and sexuality, allowing anyone who sees these tattoos to enter a world of intimacy and seduction.
These tattoos can be incredibly beautiful and sophisticated, adding a touch of intrigue and sexiness to the image.
Ideas for intimate tattoos
Choosing an intimate tattoo is an individual decision that depends on everyone's personal preferences and taste.
There are many options for intimate tattoo ideas, from gentle and romantic to bold and provocative. Here are some popular ideas for intimate tattoos.
Flowers and plants
Intimate tattoos featuring flowers and plants can be very attractive and feminine. Lilies, roses, branches of flowering trees can all be inspiration for an elegant and sophisticated intimate tattoo.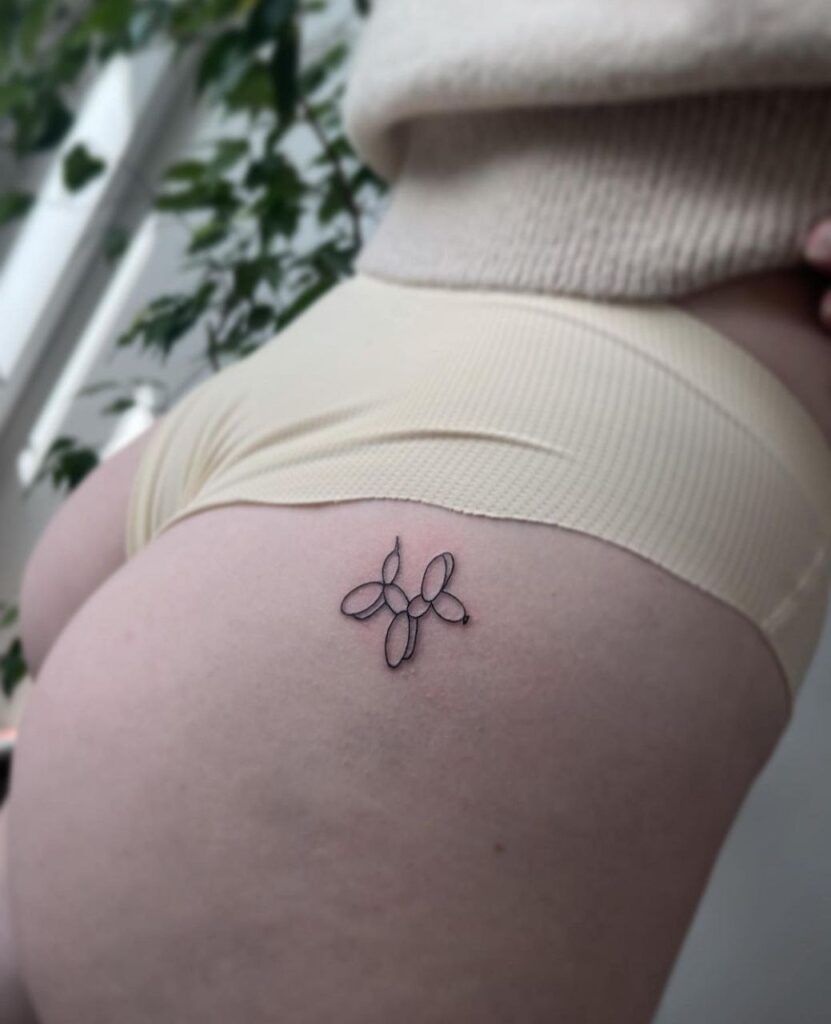 Quotes and words
Quotes and words placed on intimate areas of the body can be especially symbolic. They can express personal beliefs, values, or simply be inspirational and positive. Choose quotes that have special meaning to you and help you stay strong and confident.
Symbols and patterns
Intimate tattoos with symbols and patterns are also a popular choice. Many people choose symbols that have special meaning to them, such as the infinity symbol, mandala, or zodiac signs. Patterns can be geometric, abstract or inspired by nature.
Personal tattoos
Intimate tattoos can also be very personal. It can be the name of a loved one, a symbolic image, a reference to an important event or date. Such tattoos remind you of important moments in life and connections with loved ones.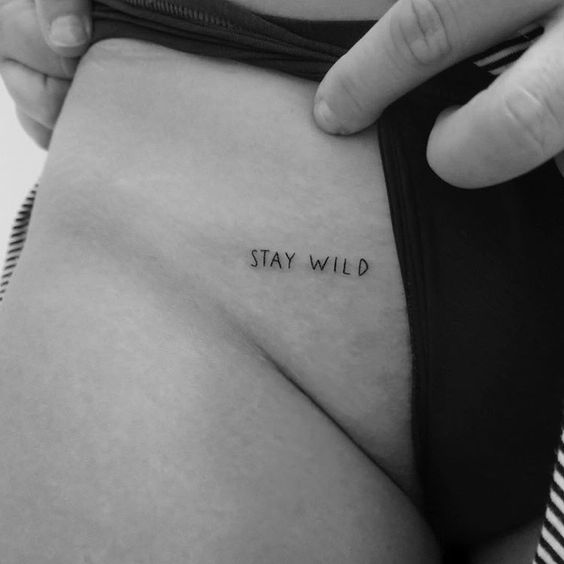 Techniques for intimate tattoos
The techniques used to perform intimate tattoos include a variety of methods and styles. Each technique has its own characteristics and can create unique effects on the skin. Here are some of the most popular techniques used when creating intimate tattoos.
Black and white tattoo
The black and white technique is classic and always popular. It creates an effect of depth and contrast, adding expression and mystery to the tattoo. Black and white intimate tattoos can be either detailed or abstract, depending on preference and taste.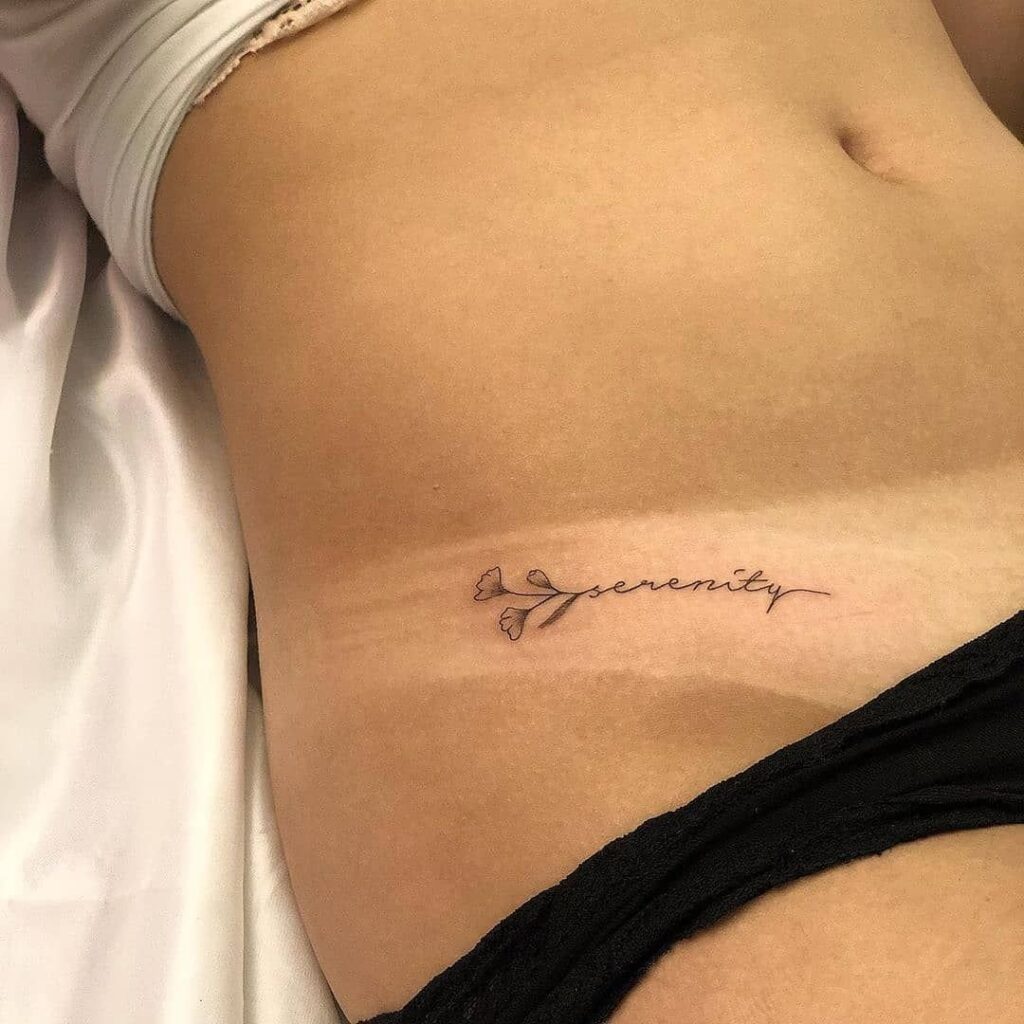 Colored tattoo
Colored intimate tattoos can be vivid and picturesque. They allow you to use a variety of hues and shades to create a realistic and colorful effect. Colored tattoos look especially striking on fair skin and add a bright accent to an intimate image.
Geometric style
The geometric tattoo style has become very popular in recent years. It is based on the use of geometric shapes, lines and patterns, creating abstract and symmetrical compositions.
The geometric style can be a great choice for intimate tattoos, adding to their modernity and style.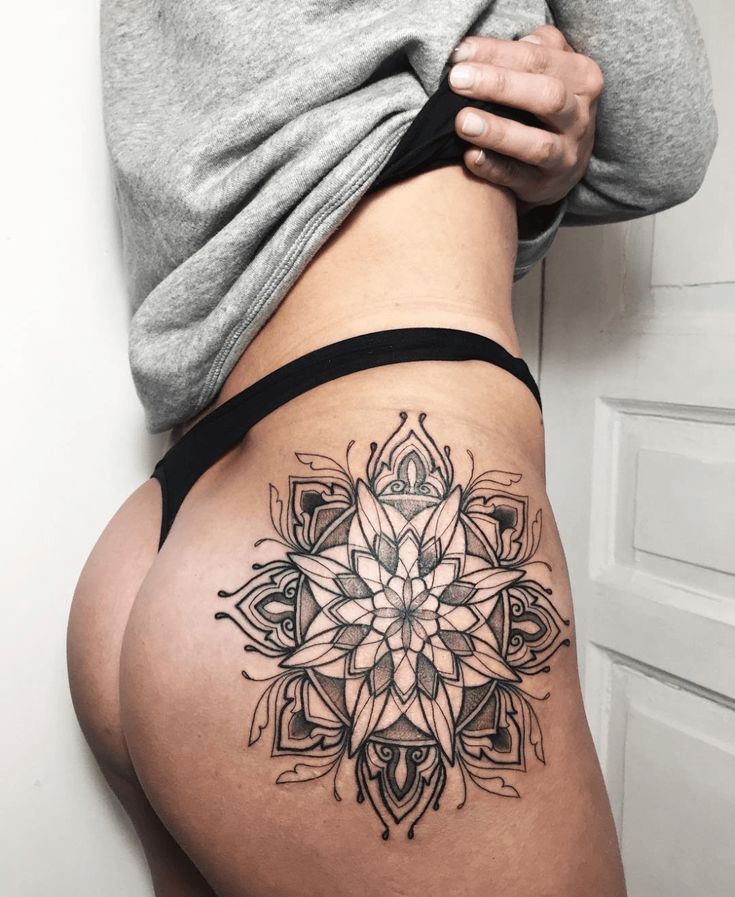 The significance of intimate tattoos
Intimate tattoos have special significance for those who choose them. They are an expression of self and often have deep meaning for their wearers.
Intimate tattoos can be a symbol of love, passion, sexuality, a special moment in life, or simply self-expression.