Have you always dreamed of having a tattoo that would be a striking accent on your body? The abdomen is a beautiful part of the body to create a unique image. In this article, we will tell you about the incredible belly tattoos that will give you an unforgettable style and help you stand out from the crowd.
We have collected for you the most interesting ideas and impressive designs. Ready to dive into the world of belly tattoos? Then read on!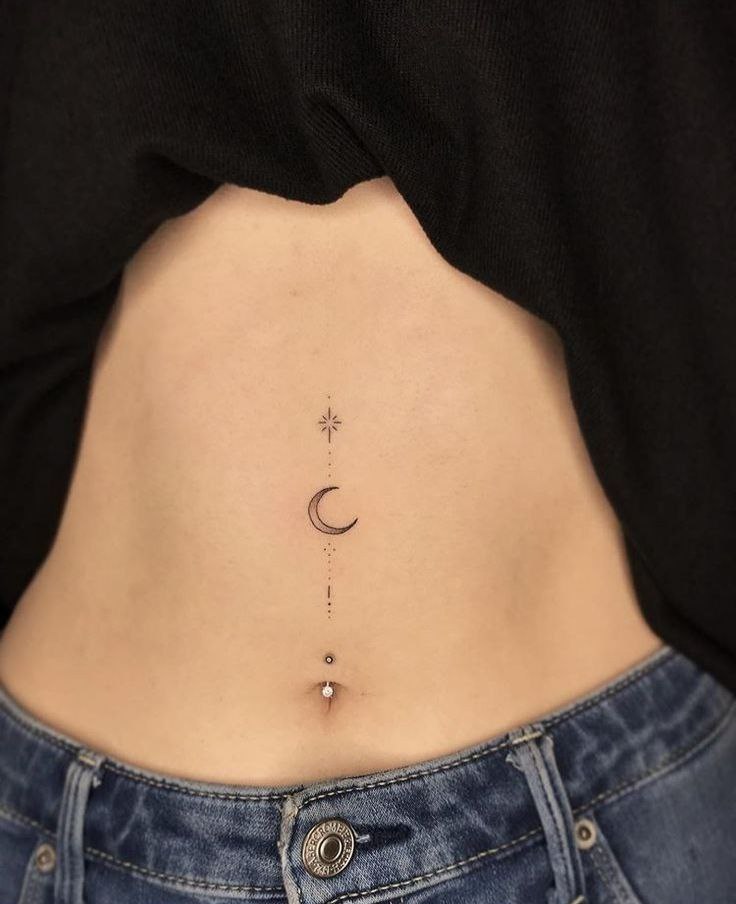 Why is it worth getting a tattoo on my stomach?
A belly tattoo is a great choice for those who want to express their personality and draw attention to their figure.
The abdomen is a part of the body that can be easily concealed or displayed at will.
Plus, this area is large enough to create intricate and detailed designs. Your belly tattoo can be a secret, available only to you, or become a striking decoration at the beach or a party.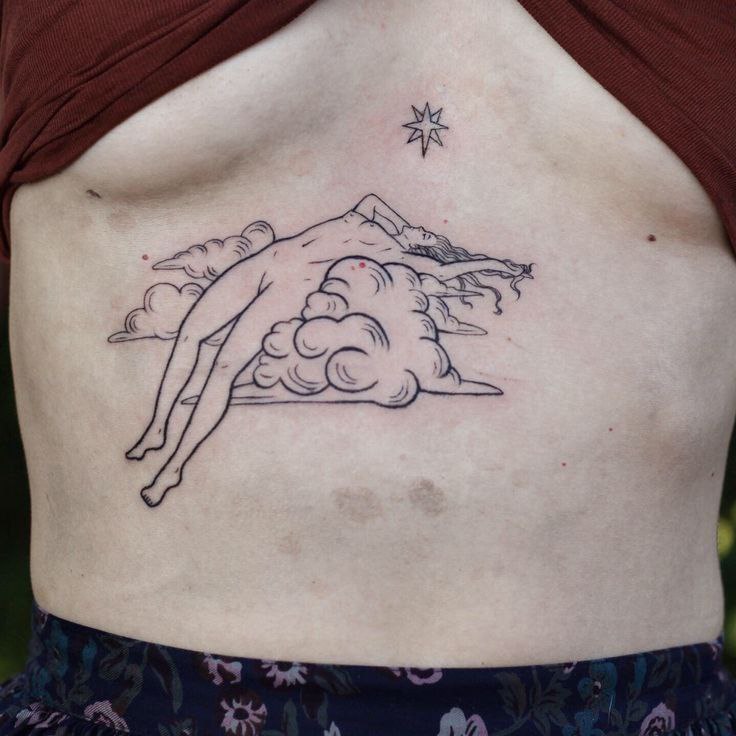 Tattoo trends on the abdomen
Geometric patterns
Geometric tattoos on the abdomen are one of the most popular options. They create an impressive visual effect due to their symmetry and precision lines. You can choose abstract patterns, mandalas, or geometric shapes to emphasize your personality and modern style.
Floral motifs
Tattoos with floral motifs have always represented beauty and femininity. Delicate petals and bright flowers on the stomach will create a charming image. You can choose an image of your favorite flower or create a composition of different flowers to express your love of nature and aesthetic perception.
Animals and fairy creatures
If you love animals, why not embody your passion on your belly? Animal tattoos such as lions, tigers, wolves or dragons can add strength and symbolism to your image. You can choose realistic or stylized images to convey a special meaning or simply create a spectacular design.
Cultural symbols
If you are interested in a particular culture or religion, a tattoo on your stomach can be a reflection of your commitment and faith.
Cultural symbols such as mandalas, rune signs or japanese characters have deep meaning and can be a great decoration for your belly.

How do i choose my perfect belly tattoo?
Choosing a tattoo is a very individual process. It is important to consider several factors to get the perfect design.
Size and scale: decide how large and prominent your belly tattoo should be. Keep in mind that some detailed designs require more space, while smaller tattoos can be more delicate and elegant.
Style: figure out what style of tattoo fits your personality and preferences. Explore different styles such as realism, traditional, watercolor or minimalism and choose the one you like best.
Theme: decide on the main theme of your tattoo. Do you want to express your love of music, travel or nature? Choosing a theme will help you know which symbols and images would be best for your belly tattoo.
Consultation with professionals: don't forget to consult with an experienced tattoo artist. He will be able to walk you through the technical aspects and help you choose the right design.