Tattoos are one of the oldest ways to express yourself. They can be simple, funny, aesthetic and symbolic. Some tattoos have deep meaning to those who wear them. Today we're going to talk about the husky tattoo – its beauty and symbolism.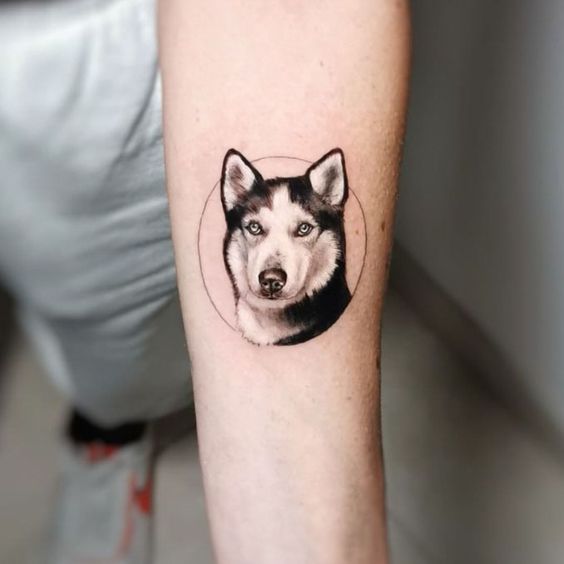 Husky tattoo symbolism
Huskies are a symbol of loyalty and devotion. They are also associated with the spirit of adventure, freedom and strength. These qualities make the husky tattoo popular among people who appreciate these qualities.
A husky tattoo can also symbolize a connection to nature and the spirit of the wilderness.
Huskies are dogs that are used for winter sports such as dog sledding, and they are very strong and hardy.
Thus, a husky tattoo can be a symbol of a person's strength and endurance.
In addition, a husky tattoo can be a symbol of protection and security. Huskies have always been important helpers for people who lived in cold climates. They helped to find the way and get food. Thus, a husky tattoo can symbolize protection, reliability and loyalty, especially in difficult situations.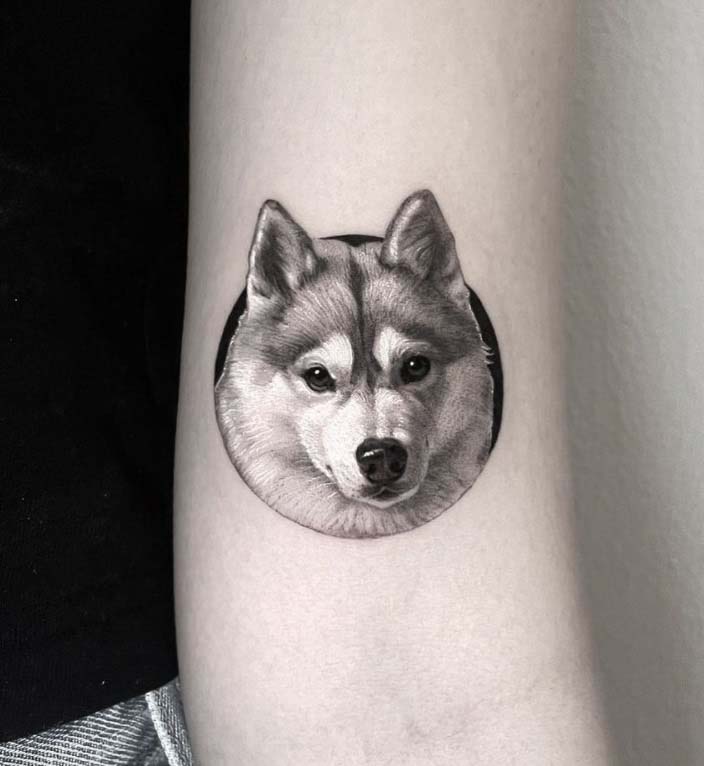 How to choose a place for a husky tattoo
When choosing a location for a husky tattoo, it is important to consider the size and design of the tattoo. If you choose a small tattoo, it can be placed on your wrist, neck, finger or foot. If the tattoo is large, it is better to choose a place on your back, hip or chest.
A husky tattoo on the wrist is a great choice for those who want to hide their tattoo at work. Also, the wrist is a place that can easily be concealed with clothing if you don't want the tattoo to be visible.
A husky neck tattoo is a beautiful choice that can be shown if an open blouse or dress is worn. It's also a spot that can't be hidden, but won't draw too much attention.
A husky tattoo on the back is the most popular choice. This size tattoo can include a large and detailed husky design that will look very beautiful. It is also a place that can be easily concealed if you don't want the tattoo to be visible.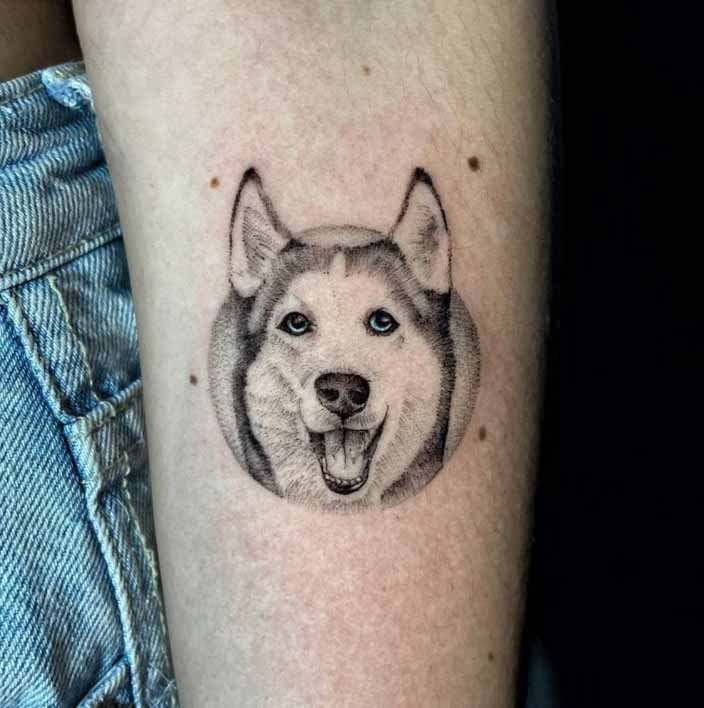 How do i care for my husky tattoo?
After you get a tattoo, it's important to care for it so that it heals properly and doesn't cause infection.
Follow these simple instructions so that your tattoo looks better and heals properly:
Don't touch the tattoo with dirty hands;
Don't remove the film that the artist has applied unless he or she tells you it's okay to do so;
Do not swim in the pool or go to the sauna or bathhouse for two weeks after the tattoo;
Apply tattoo cream to your tattoo several times a day to prevent it from drying out and cracking;
Do not wear very tight or uncomfortable clothing over the tattoo to avoid rubbing it;
Avoid prolonged exposure to the sun to prevent the tattoo from burning out;
If you notice redness, swelling, or fluid on your tattoo, be sure to see a tattoo artist or doctor.