In the world of tattoos, there are many different symbols and drawings that can have different meanings for people. One such symbol is the pit bull tattoo, which is becoming increasingly popular among owners of these dogs. In this article, we will talk about the history of this tattoo, its meanings, and what it means to pit bull owners.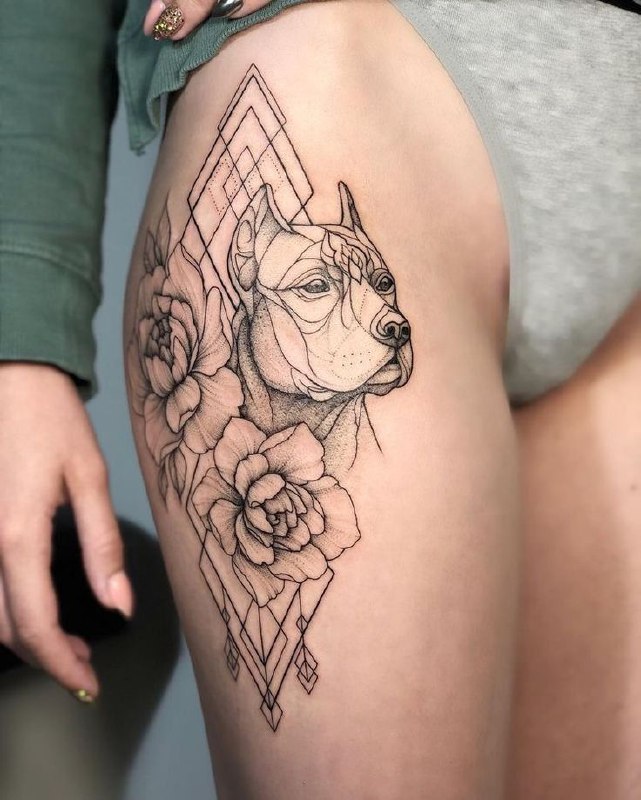 History of the pit bull tattoo
Pit bulls are dogs that are often associated with aggressive behavior and danger. However, many pit bull owners have a completely different opinion of their pets.
They believe that pit bulls are friendly and loving dogs that can make great companions.
The pit bull tattoo has become a symbol of devotion and love for this dog breed. There are several versions of the origin of this tattoo. One of them is related to the American history of fighting pit bulls. In the early 20 th century, pit bulls were used for fighting competitions, which were banned by law in 1900. Nevertheless, people continued to organize these fights in secret, and this led to an increase in pit bulls attacking people and other dogs.
At the same time, pit bulls had many fans who challenged their reputation as dangerous dogs. They believed that pit bulls were kind and loyal dogs that could make great pets. The pit bull tattoo became a symbol of this struggle and showed that pit bull owners did not consider their pets dangerous or aggressive.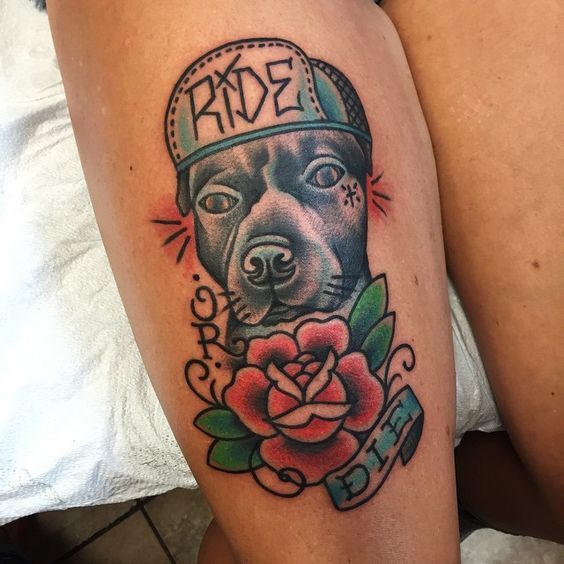 Meaning of a pit bull tattoo
Pit bulls are a breed of dog that is often associated with aggressive behavior and attacking people. However, pit bulls are also known for their loyalty and devotion to their owners. A pit bull tattoo can have different meanings depending on the person wearing it.
For some people, a pit bull tattoo can symbolize strength, power, and resilience.
Pit bulls are known for their strength and endurance, so for some people a pit bull tattoo may be a way to express these qualities.
Other people may choose a pit bull tattoo as a symbol of their love for dogs or even specifically for the pit bull breed. A pit bull tattoo can also be a way to honor a beloved pet.
A pit bull tattoo can also be used as a symbol of fighting for animal rights and protesting against cruelty to dogs. This tattoo can serve as a reminder that pit bulls and other dogs deserve respect and care.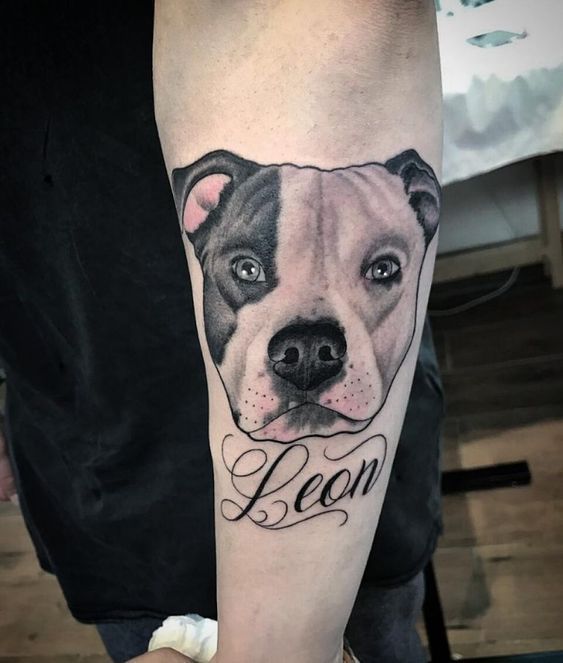 How do i care for my pit bull tattoo?
Once you get a pit bull tattoo, it is important to monitor its condition and properly care for it in order to maintain the brightness and beauty of the design for a long time. It is important to remember that the tattoo is an open wound, so special hygiene and skin care products should be used in the first few days after getting the tattoo.
It is important to avoid prolonged exposure to the sun or water during the first few weeks after getting a tattoo to avoid side effects and keep the colors bright. It is also important to use only quality skin care products and not to scratch or touch the tattoo to avoid possible infections.