Tattoos are one of the most popular ways of self-expression. Each tattoo has its own uniqueness and symbolic meaning. However, there is one particular design that stands out for its splendor and magic – the firebird tattoo. In this article, we'll look at what a roaster bird tattoo is, its history and meaning, and share tips for choosing and caring for this beautiful decoration on your skin.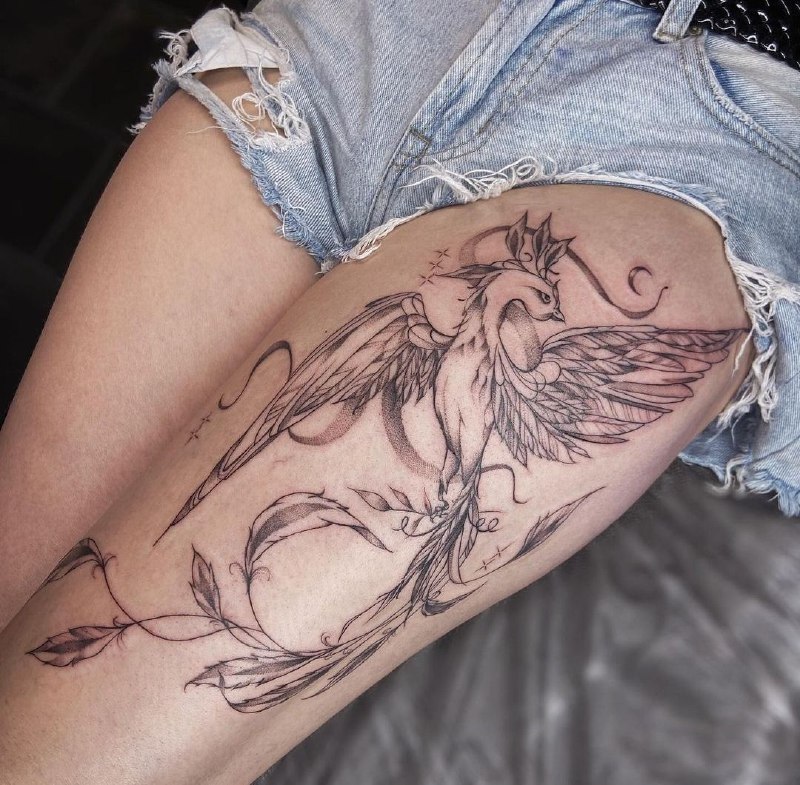 History of the firebird tattoo
The firebird is a mythical creature found in various cultures and folklore. In russian mythology, the Firebird symbolizes magic, power and transformation. Its feathers shine bright fiery colors, creating a unique image that attracts attention and admiration.
A firebird tattoo can be an embodiment of personal power and transformation, as well as a symbol of positive energy and light.
It is a tattoo that helps its wearer to attract good luck, wisdom and inspiration.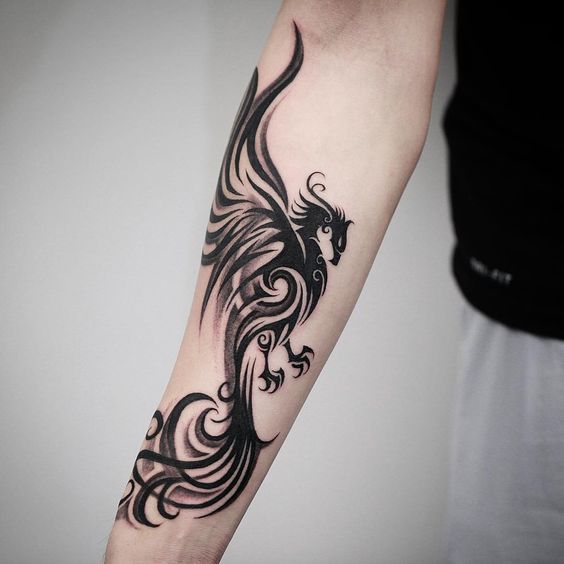 Choosing a firebird tattoo
When choosing a firebird tattoo, it is important to consider several factors. First of all, decide what style of tattoo you prefer: realistic, traditional or abstract. You should also pay attention to the place where the tattoo will be placed, and choose the size and colors that will look good on your skin.
Remember that a firebird tattoo will attract the attention of others, so it is important to choose the design carefully and consult with an experienced tattoo artist. They will be able to create a unique and original tattoo that will meet your wishes and emphasize your personality.

Meaning of the firebird tattoo
The firebird tattoo has a deep symbolic meaning, which can vary depending on culture and personal preference. In many cultures, it is associated with special qualities and values that the wearer wishes to express.
One common interpretation of the symbolism of the firebird has to do with its ability to be reborn from the ashes. This can be a metaphor for overcoming difficulties, the transition to a new stage of life or personal transformation.
Such a tattoo can be a reminder of the power of recovery and the ability to overcome any trials.
Another meaning of the firebird tattoo is related to energy and passion. Firebird feathers symbolize strength, passion for life and inner energy. Such a tattoo can be chosen to express the vivacity, determination and emotional intensity of a person.
Also, the firebird tattoo can have meanings associated with magic and sorcery. In various mythologies, the firebird is associated with magical properties that grant good luck and protection. It can be a choice for those who believe in magic and want to attract favorable events and opportunities.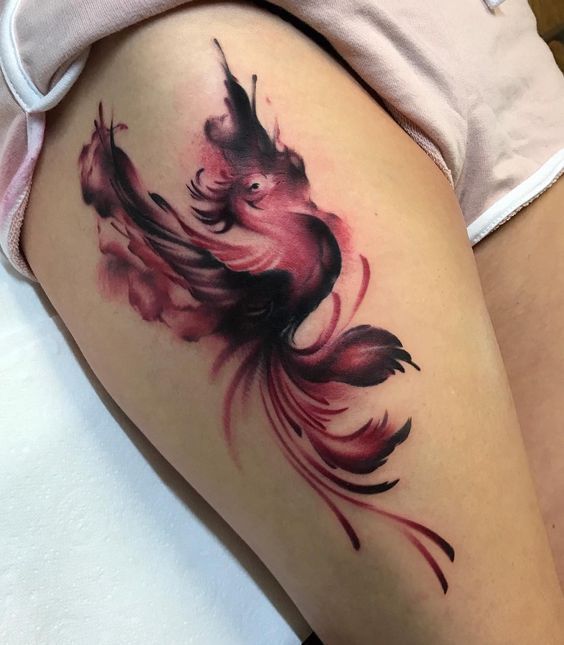 Care of the firebird tattoo
Once you've chosen and gotten a rooster bird tattoo, it's important to ensure it is properly cared for so that it stays bright and beautiful for years to come. Here are some helpful tips:
Follow the tattoo artist's instructions: after the tattoo, the tattoo artist will give you instructions on how to care for it. Be sure to follow these guidelines to prevent infections and help it heal quickly.
Keep your tattoo clean: wash your tattoo regularly with mild, non-greasy soap and water.
Avoid chafing and trauma: avoid rubbing or chafing the tattoo, especially in the first weeks after treatment. Do not rub it with a towel or wear tight clothing that may rub or traumatize the skin.
Use skin care products: after the tattoo has healed, use a special skin care product, such as a non-greasy lotion or tattoo cream. These will help maintain the colors and texture of the tattoo.
Avoid direct sunlight: UV rays can cause fading and damage to the tattoo. Therefore, avoid prolonged exposure to the sun and use sunscreen on the tattoo.
Don't scratch or scrape the tattoo: avoid scratching or scraping the tattoo to avoid causing damage to the skin and compromising its integrity.
Follow recovery recommendations: if problems such as redness, swelling, or inflammation occur during the healing process, contact your tattoo artist or doctor for recommendations on additional recovery measures.