Tattoos are one of the most popular ways to express your personality and style. They have become a true art that allows each person to express their uniqueness and establish their fashion. One of the most impressive and symbolic tattoos for men is the eagle tattoo. In this article, we will look at the symbolism of eagle tattoos for men, as well as share some important tips for choosing the design and care of such a tattoo.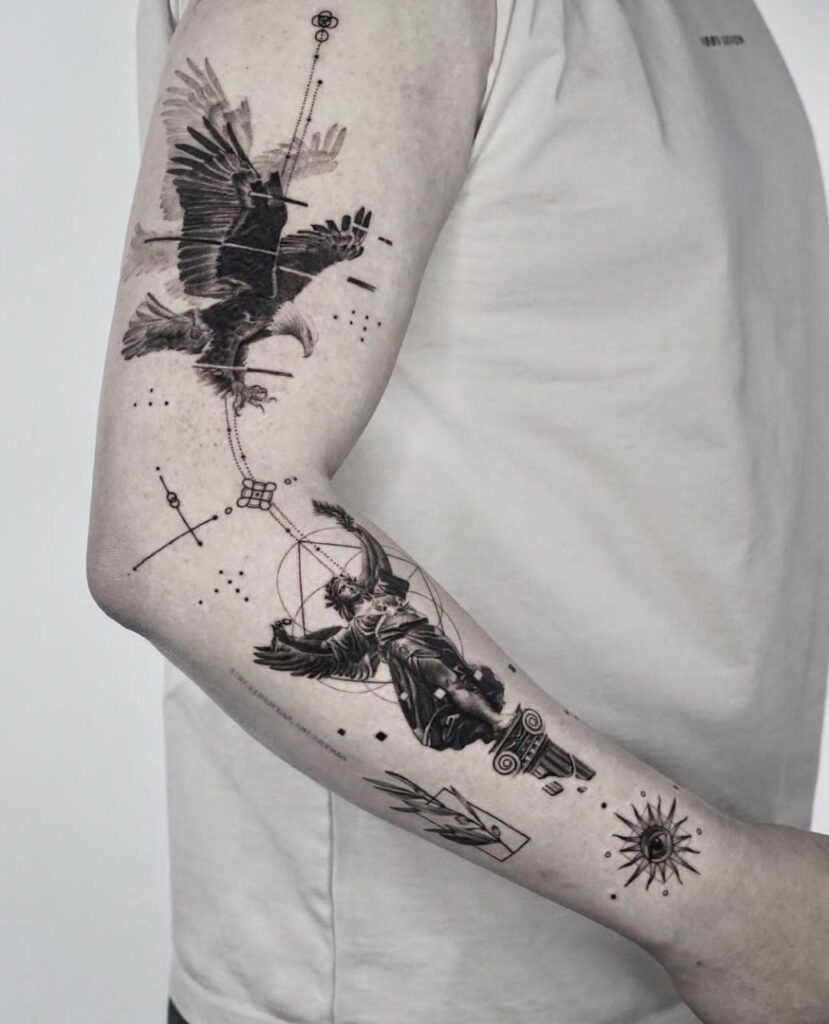 The symbolism of the eagle tattoo for men
Power and strength
The eagle is a symbol of power, strength and authority. It is a majestic creature that is associated with height and steadfastness. Men seeking to express their power and authority often choose the eagle tattoo. The image of an eagle on the body symbolizes their personal strength and willingness to overcome any obstacles.
Freedom and independence
The eagle is also associated with the concept of freedom and independence. He is perceived as a creature capable of soaring above the world and flying at his own discretion.
Men who strive for freedom and independence may choose the eagle tattoo to express their values and ideals.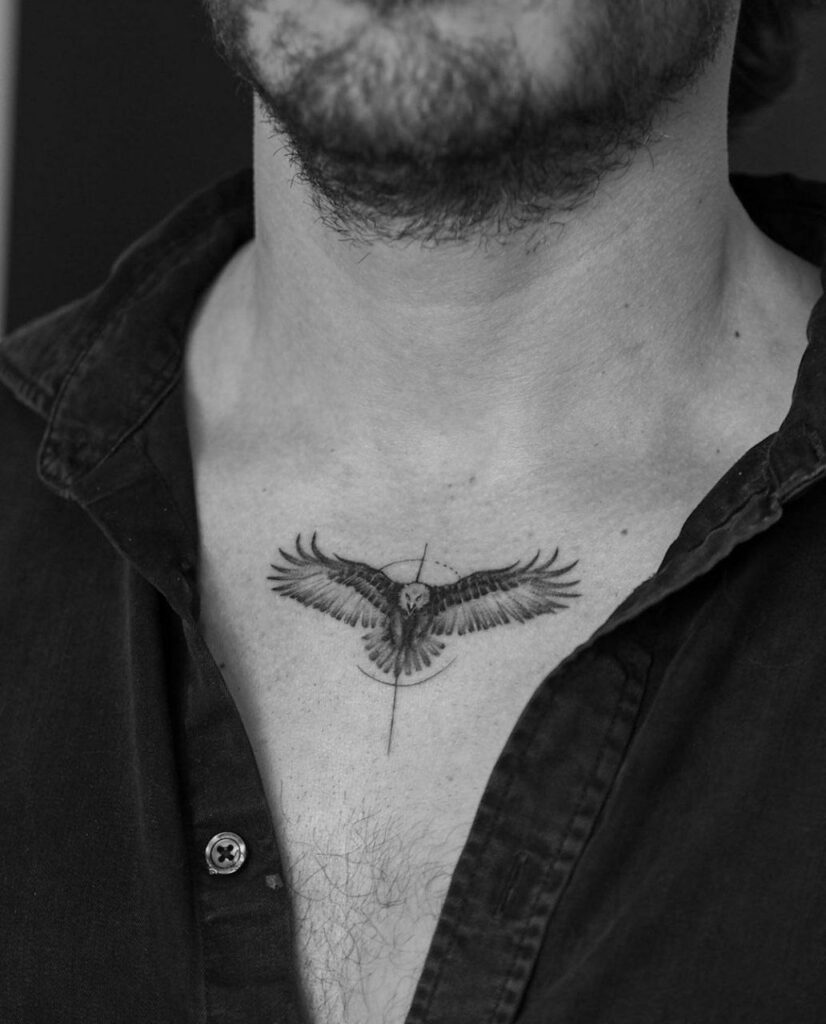 Pride and patriotism
The eagle is the national symbol of many countries and nations. In the context of patriotism, an eagle tattoo can express pride in one's homeland and loyalty to one's roots. Men strongly associated with patriotic values may choose this symbol to express their love and devotion to their country.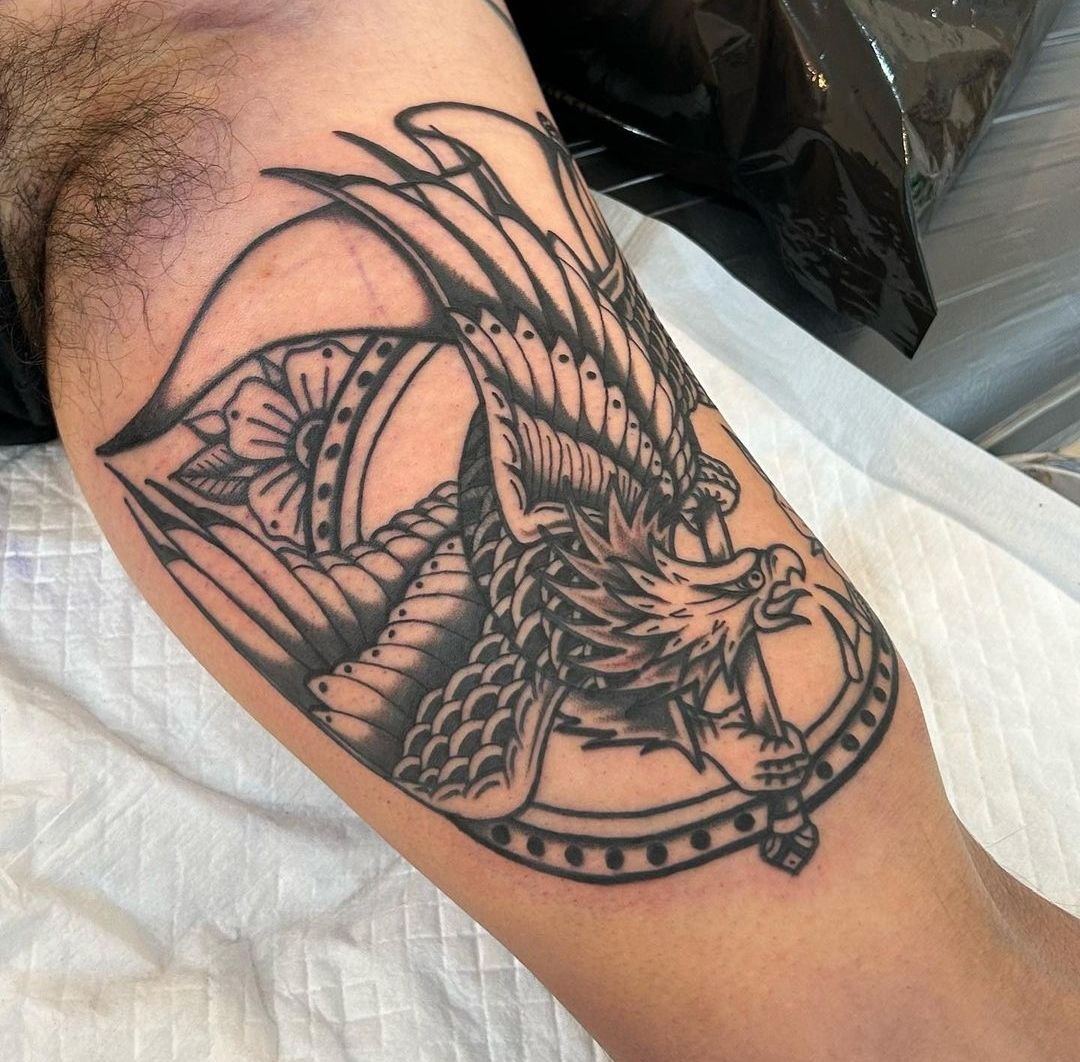 Choosing an eagle tattoo design
When it comes to choosing an eagle tattoo design, there are several important factors to consider. The first thing you need to determine is the style of eagle you want to depict on your body. You can choose a realistic style that will detail every feather and muscle, or you can opt for a stylized version that is more abstract and symbolic.
You can also combine the eagle tattoo with other elements to add even more meaning and depth to your design.
For example, the eagle can hold your country's flag in its talons, symbolizing patriotism and loyalty. Or you can include other animals or symbols that have special meaning to you in your eagle tattoo design.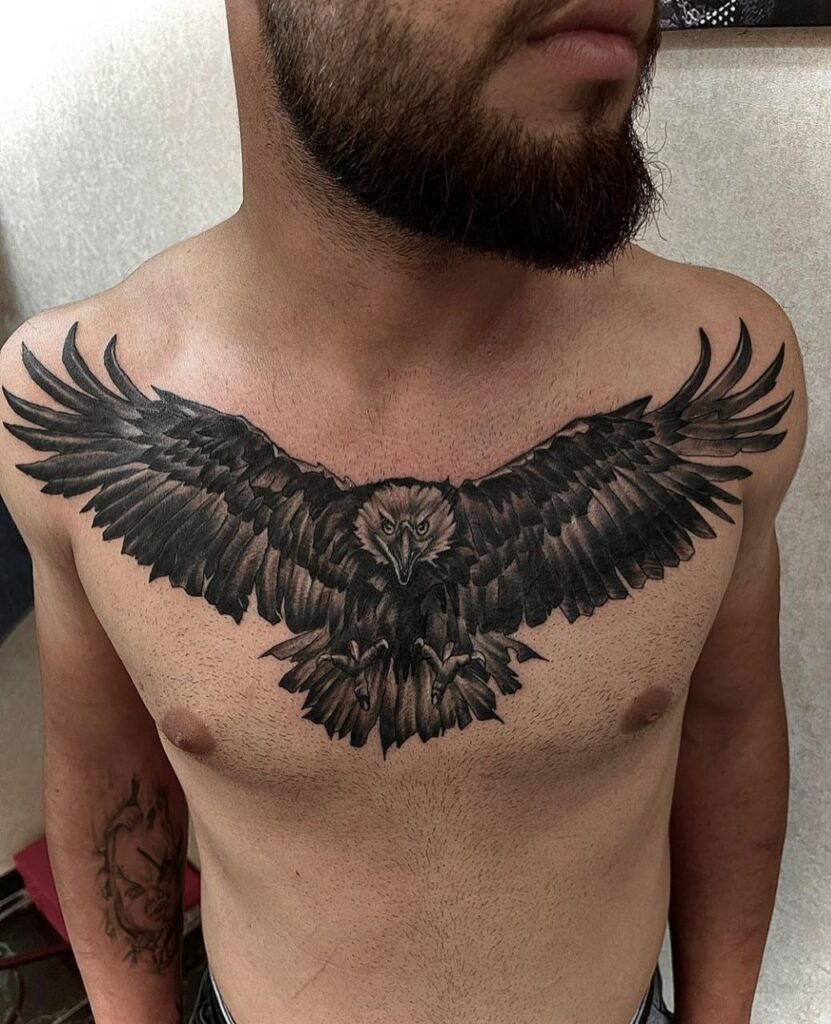 Eagle tattoo care
Once you get your eagle tattoo, it is important to ensure that it is properly cared for so that it stays bright and beautiful for years to come. Here are some helpful tips for caring for your eagle tattoo:
Follow the tattoo artist's instructions: once the tattoo is completed, the tattoo artist will provide you with care instructions. It is important to follow these guidelines to avoid possible complications and ensure quick healing.
Clean the tattoo properly: in the first few days after tattooing, cleaning plays a key role in the healing process. Use a mild antibacterial soap and warm water for daily cleaning. Remember that the tattoo should be cleaned gently, avoiding excessive rubbing or applying too harsh a force.
Apply moisturizer: moisturizer plays an important role in maintaining the brightness and quality of the tattoo. Apply a special moisturizer regularly to your tattoo to keep it supple and help prevent skin flaking.
Avoid direct sunlight: UV rays can fade and damage the tattoo. Avoid direct sunlight for the first weeks after application and always use a sunscreen with a high level of protection to prevent fading of the colors thereafter.
Protect your tattoo from trauma: avoid friction, hard knocks or other traumatic effects on the tattooed area. This will help prevent distortion and damage to the design.
Maintain a healthy lifestyle: a healthy lifestyle helps to maintain the brightness and quality of the tattoo. Drink plenty of water, eat a healthy diet, and avoid unhealthy habits.