Tattoos are a popular way to express individuality and self-expression. In the world of tattoos, there are many different designs and symbols that people choose for their bodies. One of the most popular and meaningful tattoo motifs is the eagle. In this article, we will look at the eagle tattoo and all aspects related to this unique design.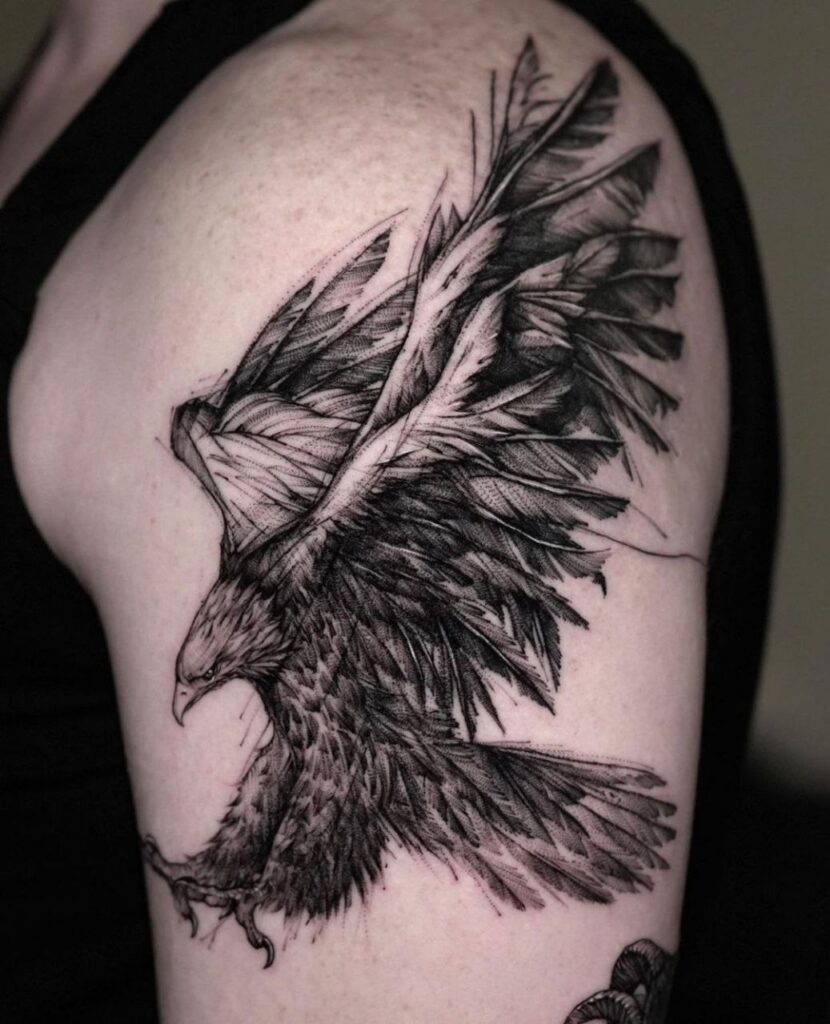 History of the eagle tattoo
Eagle tattoos have an ancient and rich history. For centuries, the eagle has symbolized strength, power, freedom, and majesty.
This symbol was especially significant in various cultures and civilizations, including ancient Roman, Greek, and Egyptian.
The eagle has also been the symbol of many nations, including the United States, Germany, and others. In some cases, an eagle tattoo can represent patriotism and pride in one's country. The eagle is also associated with gods and goddesses such as Zeus, Jupiter, and Ra.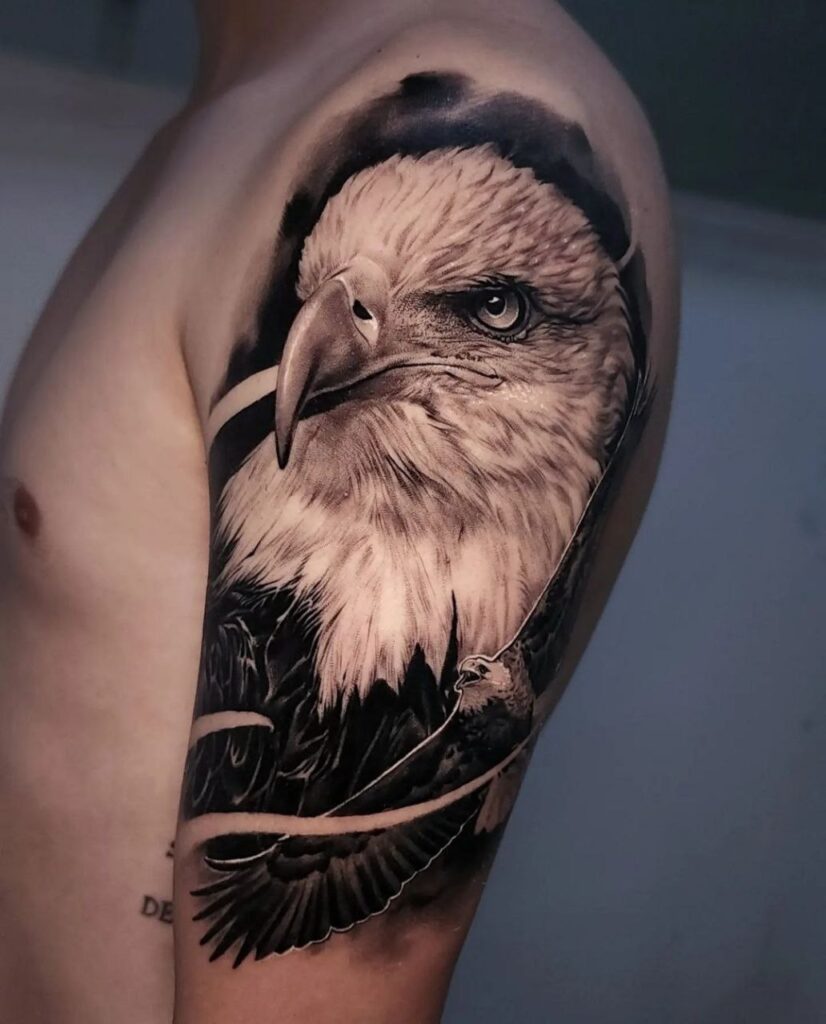 The meaning of the eagle tattoo
The eagle tattoo can have different meanings depending on context and personal preference. However, there are some common symbolic meanings associated with this design.
The eagle is a symbol of power and strength. It symbolizes spiritual and physical strength as well as power.
The eagle tattoo can be chosen by people who want to express their strength and determination in achieving their goals.
The eagle is also associated with freedom and independence. It is a symbol of freedom and the ability to overcome obstacles. Many people choose the eagle tattoo to express their thirst for freedom and desire for independence.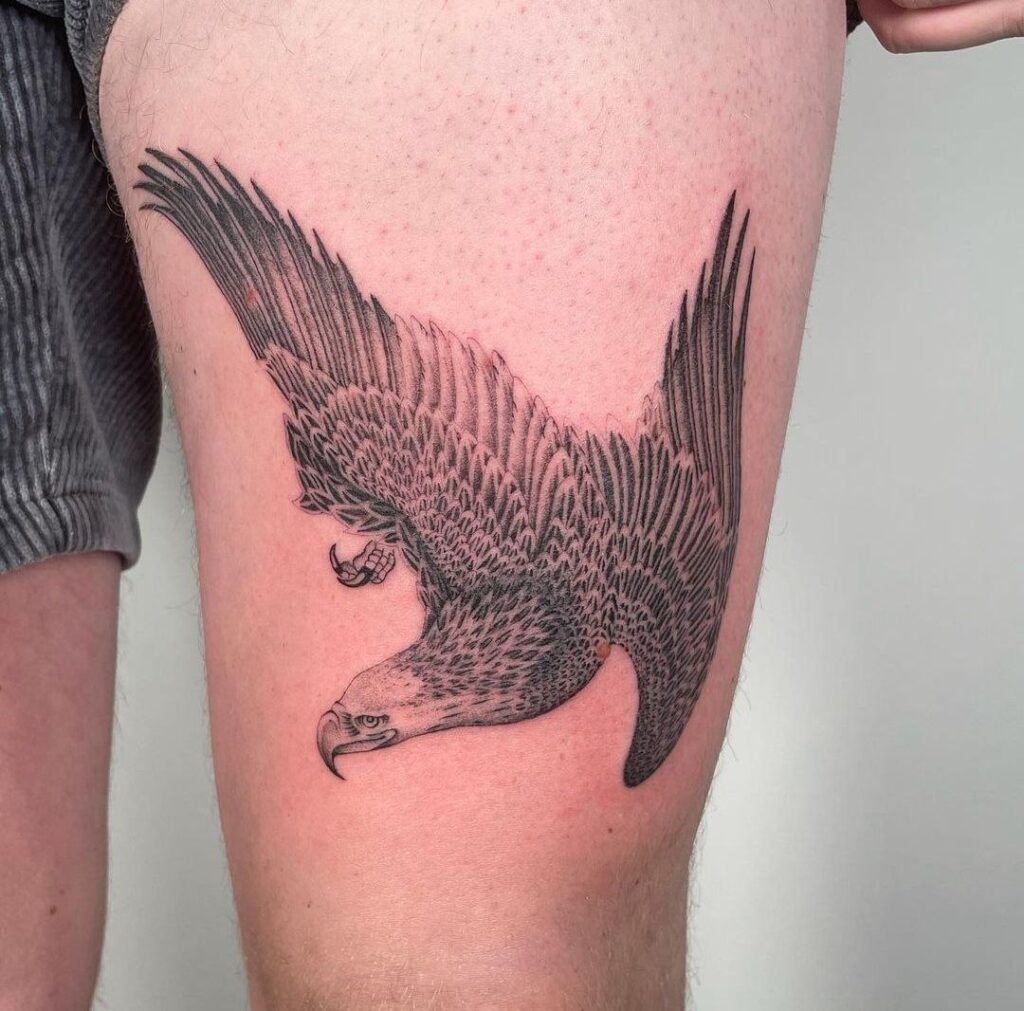 Eagle tattoo designs and styles
Eagle tattoos can come in a variety of styles and designs to fit each person's individual preferences and style. Here are some popular eagle tattoo designs:
Realistic style: an eagle tattoo can be done in a realistic style to maximize the details of the eagle's feathers, eyes, and anatomy. This style gives the impression that the eagle is flying right off your skin.
Traditional style: the traditional eagle tattoo style is based on classic motifs and techniques such as bright colors, thick outlines and simple shapes. This style is great for people who appreciate tradition and tattoo history.
Geometric style: the geometric eagle tattoo style uses geometric shapes and lines to create unique and modern designs. This style is suitable for people looking for something unusual and stylish.
Minimalist style: the minimalist style of eagle tattoo offers simple and sophisticated designs using a minimum of detail and lines. This style is ideal for people who prefer a more understated and elegant type of tattoo.