Tattoos are a great way to express your personality and decorate your body. There are many different types of tattoos, and each one has its own unique meaning and significance. In this article we want to tell you about one of the most popular and symbolic types of tattoos – the lion tattoo.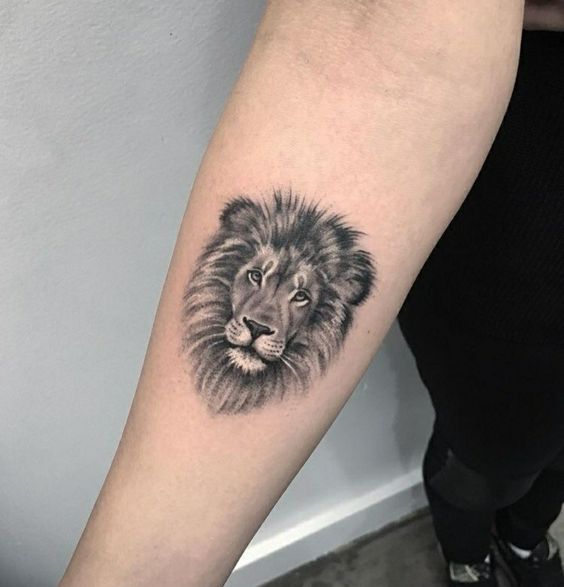 Why is the lion tattoo so popular?
The lion tattoo is very popular because the lion is a symbol of many qualities that people value.
The lion symbolizes courage, strength, power, independence and determination.
A lion tattoo can also have additional meaning, which depends on each person's personal experience and outlook.
Some people may choose a lion tattoo to express their love of animals or their connection to the zodiac sign Leo. Others may choose a lion tattoo to express their personal achievement or as a symbol of protection and support. Either way, the lion tattoo is an important and meaningful part for many people and is very popular in tattoo culture.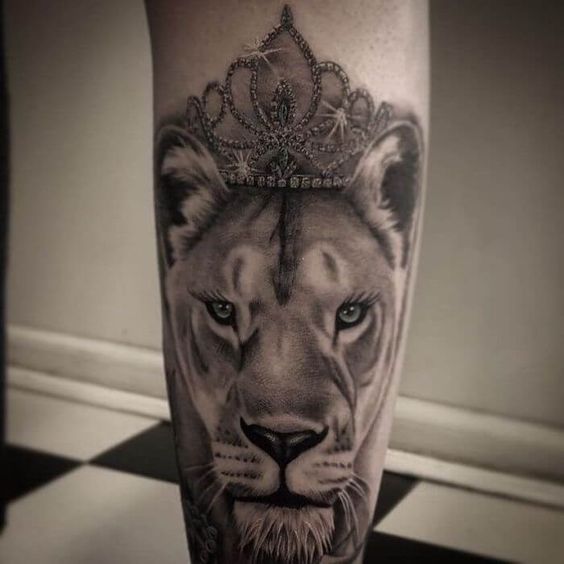 Location of the lion tattoo
The location of the lion tattoo depends on personal preference and the design of the tattoo. A possible location is the back, as it is a large area that allows for a large and intricate tattoo. The chest can also be a good place to show a lion tattoo, especially if the design includes symbolism that you want to express.
If you want the lion tattoo to be easily concealed, the arm or leg can be good places to apply it. Putting a lion tattoo on your arm allows it to be easily concealed with clothing or accessories when needed. A leg tattoo can also be easily concealed with clothing, but can also be shown when you wear short shorts or skirts.
The choice of where to get a lion tattoo also depends on your lifestyle and profession.
If you work in a conservative field where tattoos are not welcome, your choice of location may be limited. Either way, it is important to choose a location that you are comfortable displaying and that fits your personality.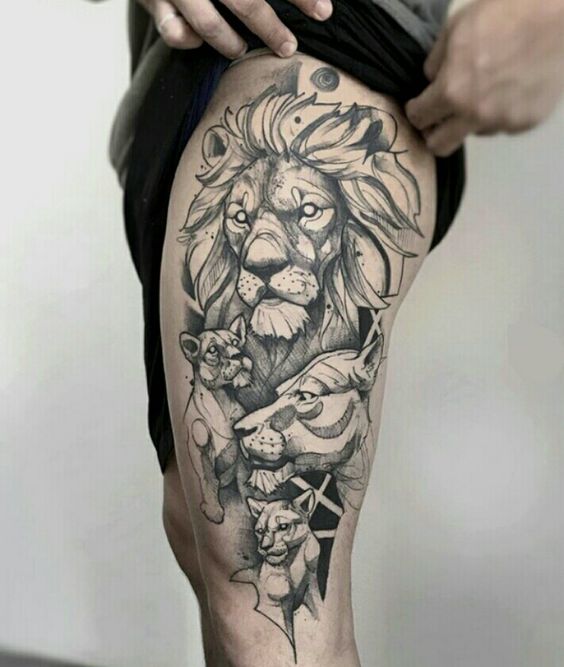 How do i care for my lion tattoo?
The care of a lion tattoo is very important to keep the color bright and prevent infection. Here are some tips for caring for your lion tattoo:
Follow your tattoo artist's instructions: your tattoo artist should give you instructions on how to care for your new tattoo. It is important to follow these instructions to avoid possible complications and maintain the beauty of your tattoo.
Remember hygiene: Make sure your hands are clean before touching your tattoo. Do not touch your tattoo with dirty hands or fingers to avoid infection.
Avoid dry skin: dry skin can lead to cracking and loss of brightness of the tattoo color. To avoid this, use a moisturizer that does not contain alcohol and does not traumatize the skin.
Protect the tattoo from the sun: the sun can damage the color of the tattoo and cause burns on the skin. Avoid direct sunlight on your tattoo, especially in the first few weeks after application.
Avoid swimming in the pool or open water: the water may contain bacteria that can cause infection on your tattoo. Avoid swimming in open water or swimming pools for the first two weeks after tattooing.