The Joker tattoo is probably one of the most popular tattoos among comic book fans. People are fascinated by the Joker. His cocky grin, twisted humor, green hair, purple suit and makeup have made him one of the most iconic villains of all time.
The Joker is completely insane and does nothing for any reason, he just wants to do his own personal little dance of insanity.
He is a man who has nothing to lose and nothing to fear. Since we readers cannot relate to such extreme behavior, we call it insanity, mistaking it for what it really is: pure evil.
Joker tattoo ideas and designs
The success of this character is incredibly gigantic. Even without having superpowers like most comic book characters, he is even more beloved than most of them. The success of the clown is so great that thousands and thousands of people get a Joker tattooed on their body, some because they identify with some feature of his personality, others because they like the visual design that Joker tattoos can bring.
Joker tattoos on the shoulder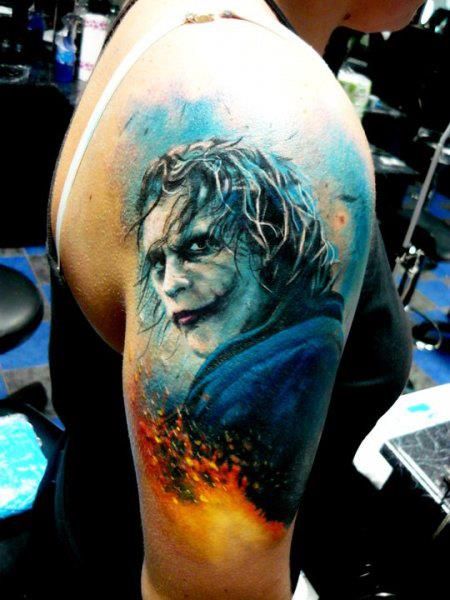 Joker tattoo on his back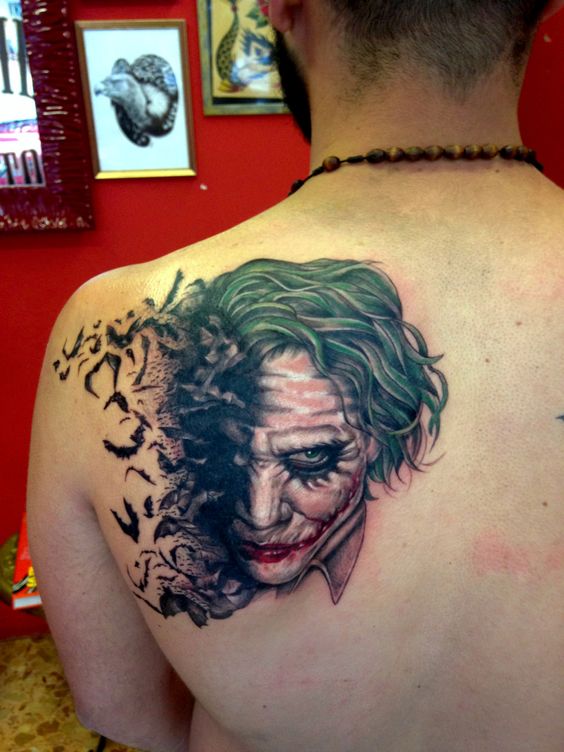 Joker's tattoos on his thighs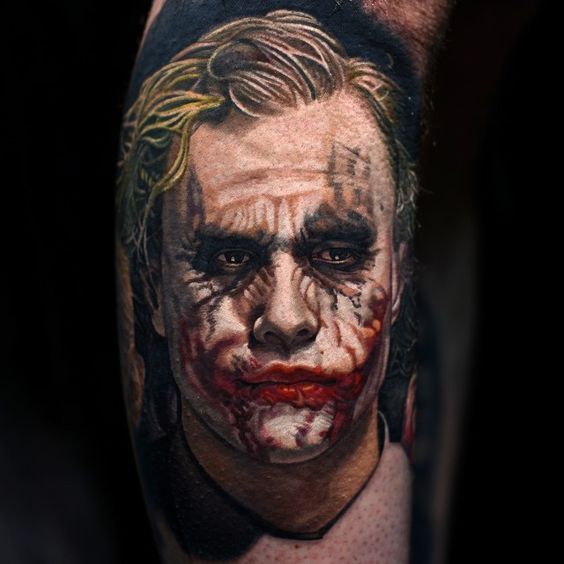 Joker tattoos on the forearm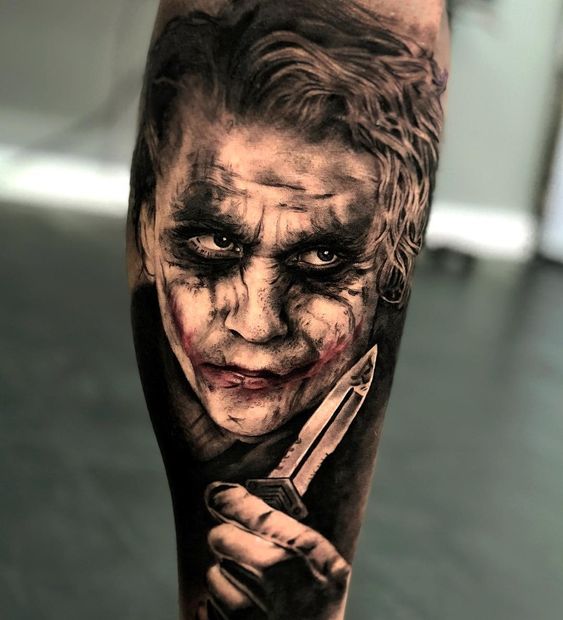 Joker chest tattoos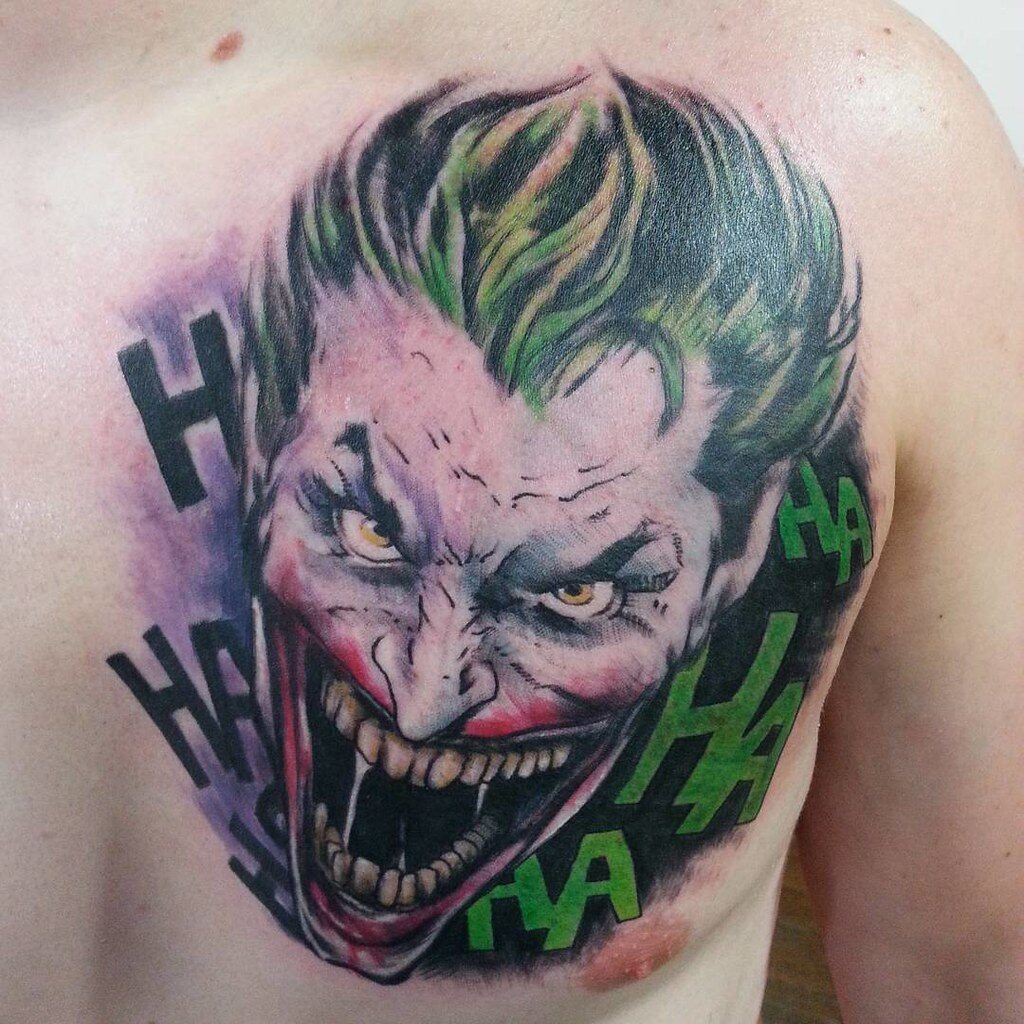 Joker wrist tattoos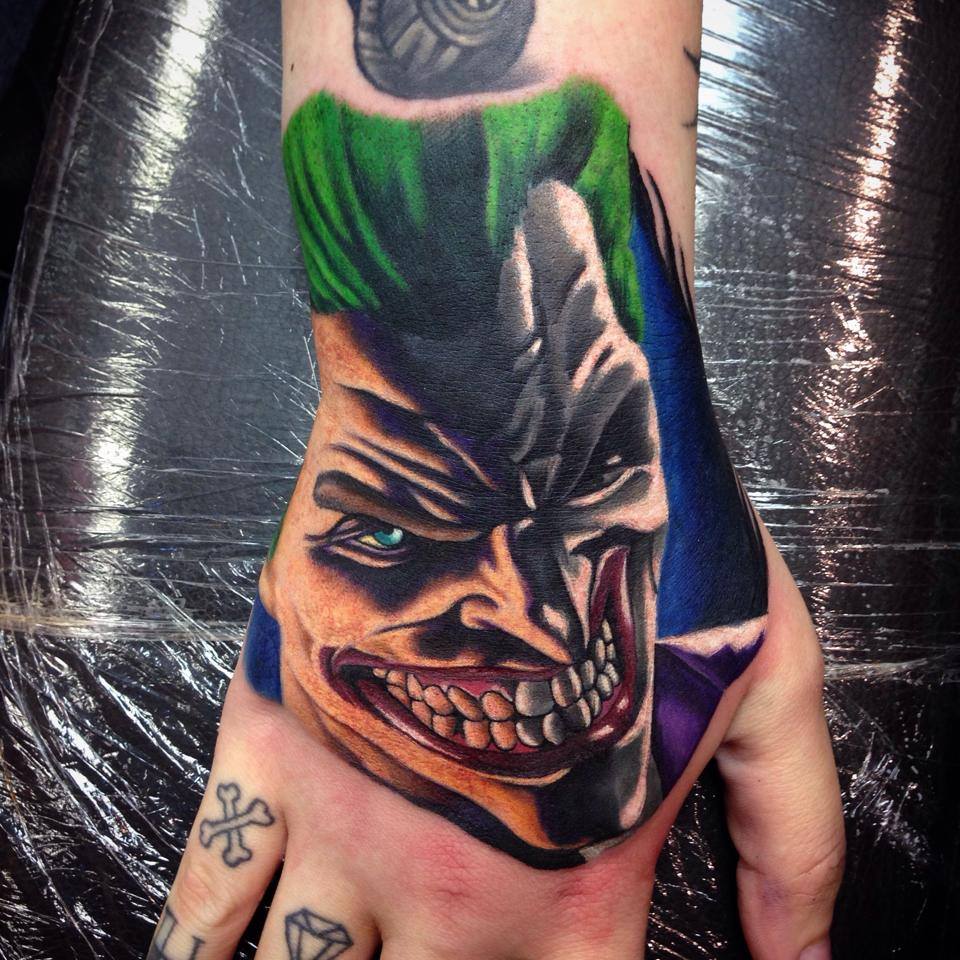 Joker and Harley Quinn tattoos