Tattoos are a unique expression of self-expression and individuality. They allow people to decorate their bodies with images that have deep meaning or simply bring joy. In recent years, tattoos have become a popular art form, and especially the hummingbird tattoo has become one of the most famous and sought-after options. In this article, we will take a closer look at the hummingbird tattoo, exploring its history, symbolism and popularity, as well as sharing tips for caring for such a tattoo.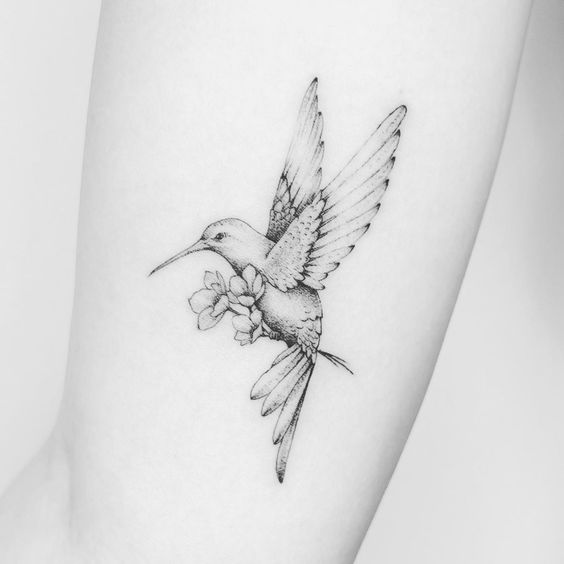 History of the hummingbird tattoo
The hummingbird tattoo has a rich history, which is associated with ancient cultures and mythology of different peoples. In mexican culture, the hummingbird is considered a symbol of love, beauty, and freedom.
The ancient aztecs considered hummingbirds sacred birds and symbols of immortality.
Their images can be seen on various artifacts and art of ancient civilizations.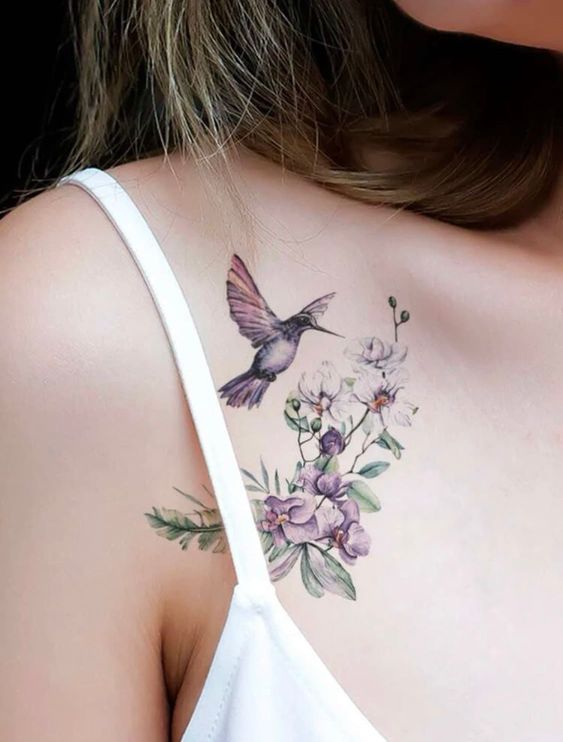 Hummingbird tattoo meaning
The hummingbird tattoo has a variety of meanings that can be interpreted differently depending on context and personal preference. Here are some common meanings that are often associated with the hummingbird tattoo.
Freedom and independence
The hummingbird is known for its free flight and independence. A hummingbird tattoo can symbolize the desire to be free and independent, the desire for self-expression and freedom from limitations.
Energy and vitality
The hummingbird has tremendous energy and indefatigability. He can fly long distances, overcoming all difficulties. Hummingbird tattoo can be a symbol of vitality, energy and perseverance in achieving goals.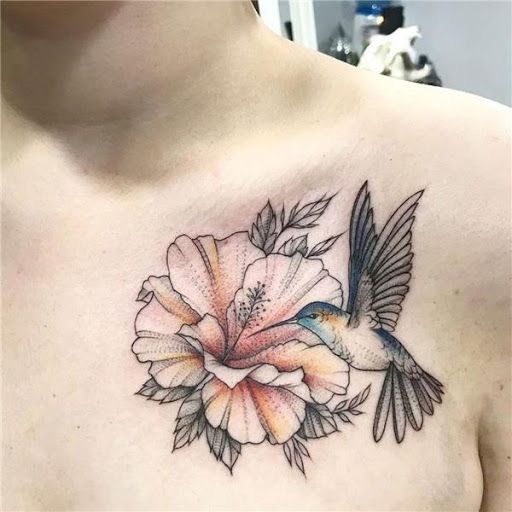 Beauty and uniqueness
A hummingbird attracts attention with its beauty and unique appearance. A hummingbird tattoo can be a symbol of inner and outer beauty, uniqueness and individuality.
Lightness and overcoming difficulties
A hummingbird is able to fly backwards and remain motionless in the air. It is a symbol of overcoming difficulties, flexibility and the ability to adapt to change. A hummingbird tattoo can serve as a reminder of the importance of flexibility and adaptability in life.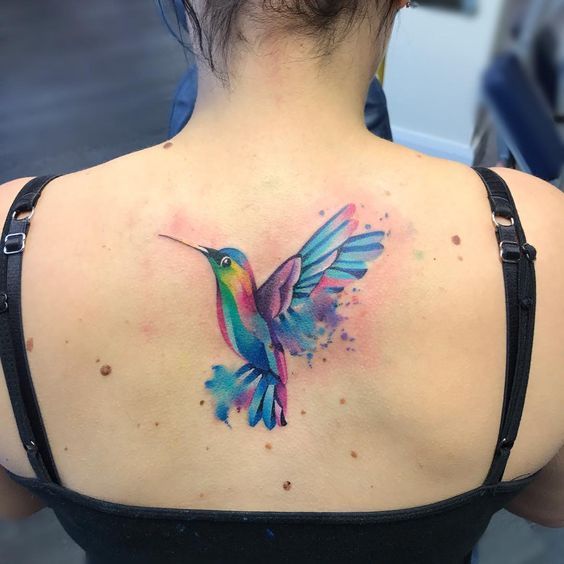 How do i care for my hummingbird tattoo?
Initially, after tattooing, clean the tattoo with mild antiseptic soap and warm water. Gently clean the tattoo with gentle hand movements or a soft sponge to remove any blood, ointment, and other debris. After cleaning, thoroughly blot the tattoo with a soft towel, avoiding friction.
Apply a thin layer of a special ointment or cream recommended by your tattoo artist. This will help moisturize the skin, soften the crusts and promote healing. Apply the ointment or cream with clean hands, spreading it gently over the entire tattoo. Repeat the procedure as directed by the tattoo artist.
It is important to prevent the possibility of infection. To do this, follow the tattooist's instructions regarding cleaning and ointments to avoid contamination and bacteria getting on the tattoo.
Avoid swimming in the pool, going to saunas or taking hot baths for several weeks after tattooing.
Remember that UV rays from the sun can damage your tattoo and cause it to fade. Therefore, protect your tattoo from direct sunlight, especially in the first few weeks after application. If you go out in the sun, apply a high SPF sunscreen to your tattoo or cover it with clothing to prevent UV damage.