The monkey tattoo is one of the most popular motifs for tattooing, which has many symbols and meanings. The monkey can symbolize freedom, nonchalance, spirituality and other qualities. Monkey tattoo can be done in different styles and motifs, and each one has its own characteristics.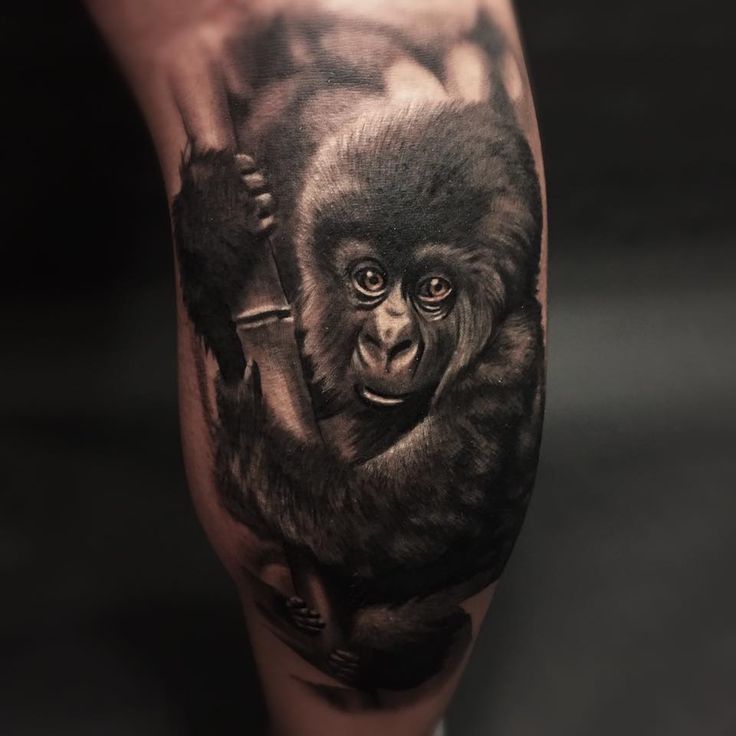 Characteristics and styles of monkey tattoos
Monkey tattoos can have different characteristics that can reflect different qualities of monkeys.
Some of the most popular characteristics of monkey tattoos include the following:
Intelligence and wisdom: monkeys are considered to be very intelligent animals, so a monkey tattoo can symbolize intelligence and wisdom.
Humor and playfulness: monkeys are also known for their humor and playfulness, so monkey tattoos can express these qualities.
Strength and aggressiveness: some species of monkeys, such as gorillas, are known for their strength and aggressiveness. A gorilla tattoo can symbolize these qualities.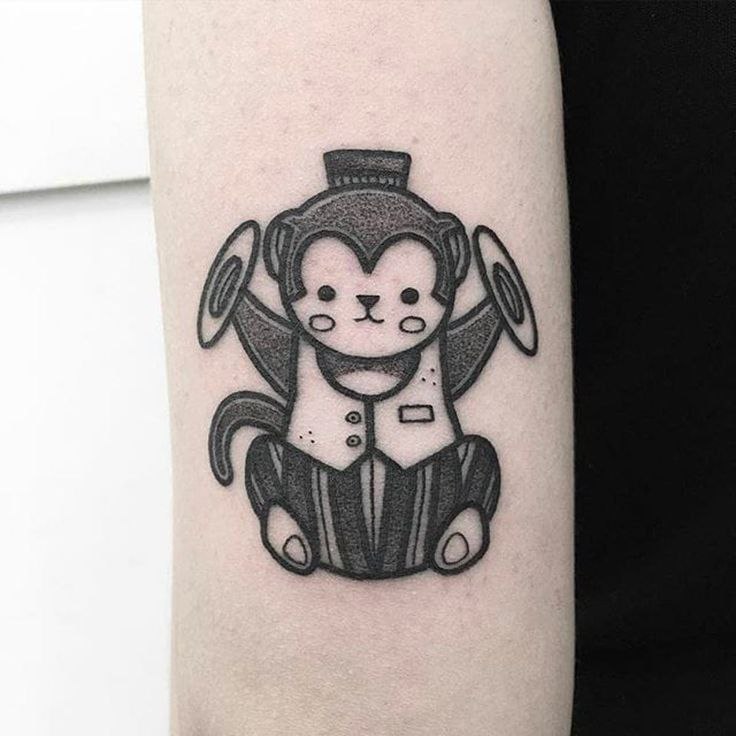 Monkey tattoos can come in a variety of styles that can vary in detail, color, and shape.
Some of the most popular styles of monkey tattoos include the following:
Realistic style: this style includes detailed and realistic images of monkeys. Tattoos in this style can be done in black and white or in color.
Traditional style: traditional style monkey tattoos include recognizable shapes and colors, such as a red macaque with a golden banana in its paws. This style can also include traditional elements such as floral patterns and tree branch outlines.
Graphic Style: this style includes graphic images of monkeys in a modern style. Tattoos in this style can be done in black and white or in color and can include elements of geometric design and abstraction.
Japanese Style: japanese style monkey tattoos include images of monkeys done in a traditional Japanese style. Tattoos in this style may include Japanese symbols and elements of nature such as tree branches and flowers.
Neorealistic style: this style includes unusual and fantastical depictions of monkeys. Tattoos in this style may include fantasy elements such as wings, magic staffs and magical glowing orbs.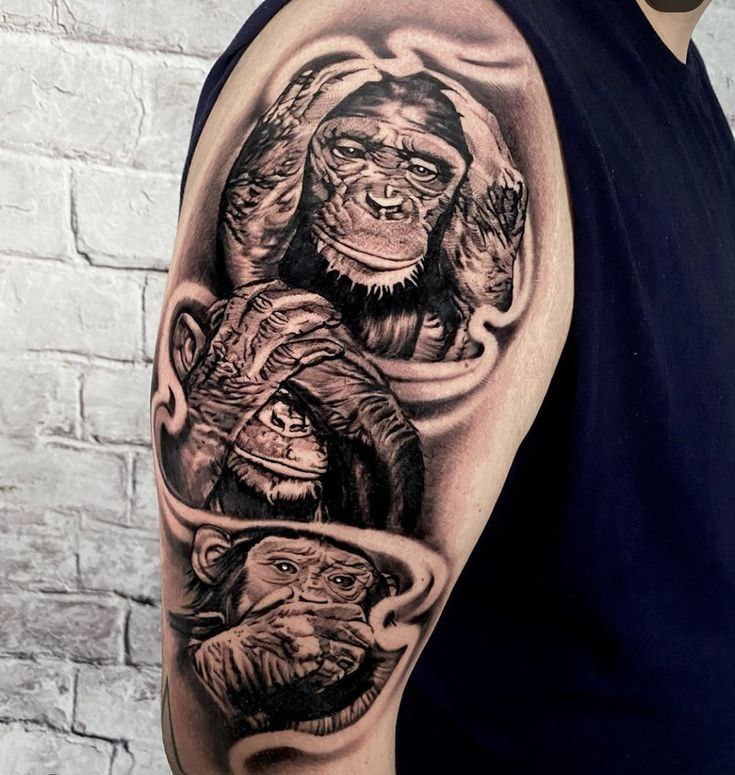 Where do you usually get monkey tattoos?
A monkey tattoo can be applied anywhere. Monkeys can climb vines on your arms, or throw bananas on your shoulder, or even decorate a beautiful temple, taking up most of your back or just half of it to make it look slimmer and more graceful.
Once you come up with a design, you'll have a pretty good idea of where to place it, but we recommend consulting with your tattoo artist.
A good artist doesn't just draw, but knows anatomy, and years of experience in tattooing means they can help you place the tattoo where it will fit best and have the greatest effect, while complementing your unique body shape.