If you are looking for a tattoo that conveys strength, grace and speed, a cheetah tattoo is the way to go. The cheetah is certainly one of the most impressive animals on the planet, and its image can be a great decoration for your body.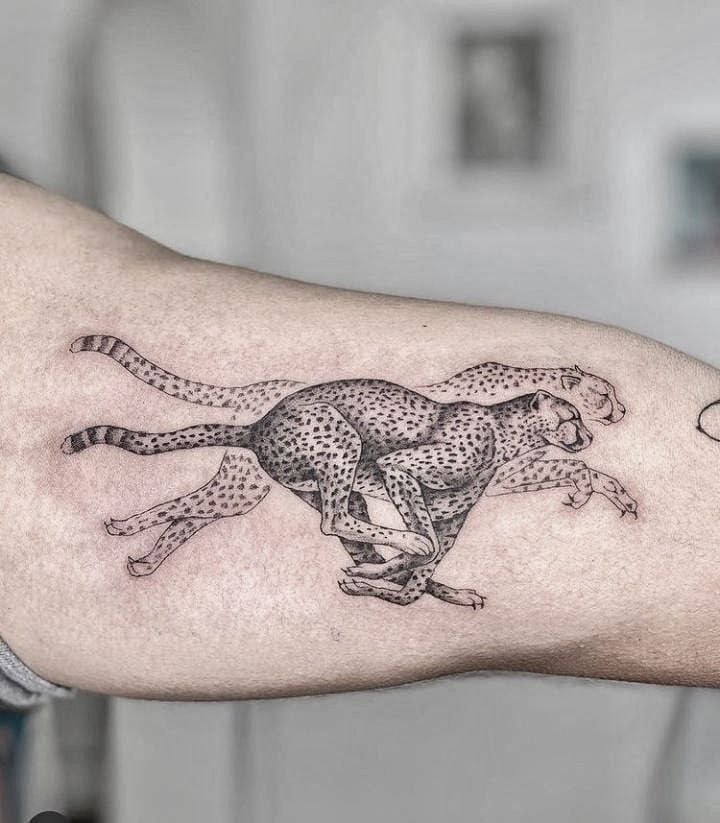 Cheetah tattoo symbolism
The cheetah is a symbol of speed, beauty and strength, and its image is often used in various cultures and religions.
In African mythology, the cheetah symbolizes prosperity, speed and victory over hardship. In Hinduism, the cheetah is associated with the god Vishnu, who is considered the source of life and prosperity.
The cheetah tattoo is often chosen by people who want to convey their strength, quickness and independence. It can also be chosen as a symbol of respect for animals and nature.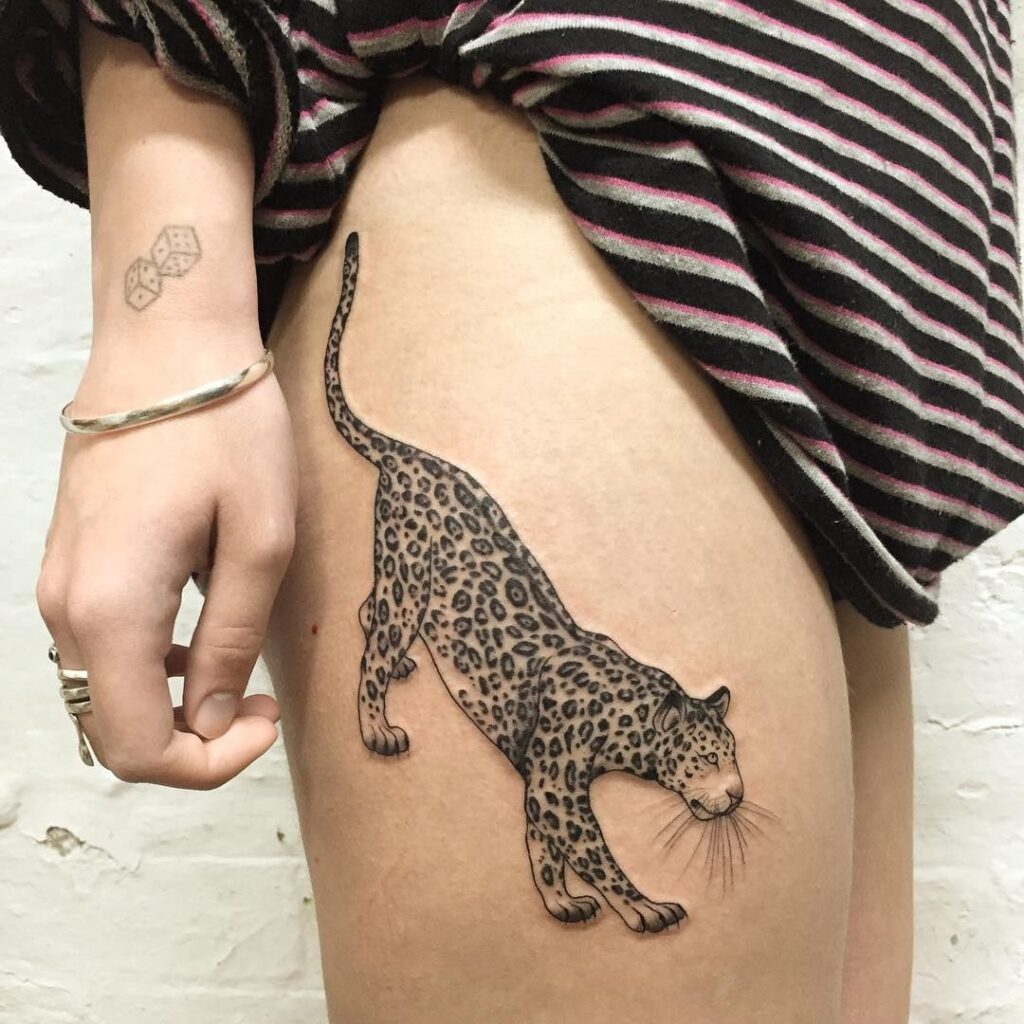 The meaning of the cheetah tattoo
Today, the cheetah tattoo is a symbol of speed, beauty and strength. This tattoo expresses a person's desire to be strong and fast, to have not only physical, but also spiritual endurance.
Also, the cheetah tattoo can signify a desire for freedom and independence, as the cheetah is a wild and unruly animal that defies control.
In some cultures, the cheetah symbolizes struggle and survival, and the cheetah tattoo can be a symbol of overcoming difficulties and obstacles in life.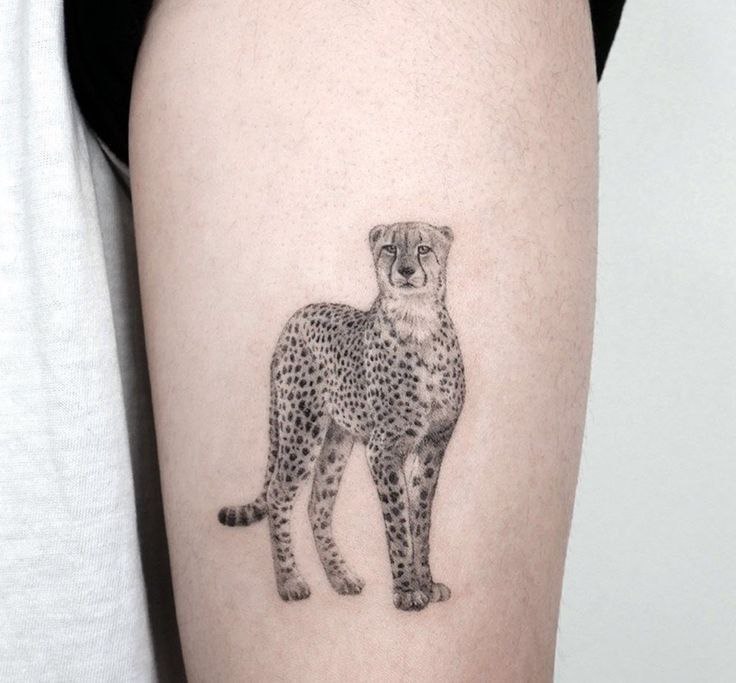 Cheetah tattoo options
While some people prefer to tattoo the entire animal, others like the mysterious atmosphere of just the animal's markings. The most noticeable feature of any cheetah tattoo is the dots. Cheetah spots look great on any skin color and are a great piece of art for large surfaces such as the back, thighs or hips.
Applying the tattoo to a large group of body muscles can give the design a sense of movement, which increases the appeal factor of the tattoo.
Because this print is also a great way to subtly demonstrate its animalistic nature, it is especially popular with women who consider themselves beautiful and charming.