Tattoos on the shoulder blades are a very popular solution for many tattoo lovers from around the world. This particular place is an ideal option for both men and women. And the main and biggest advantage of tattooing this area is the minimum of pain in the process.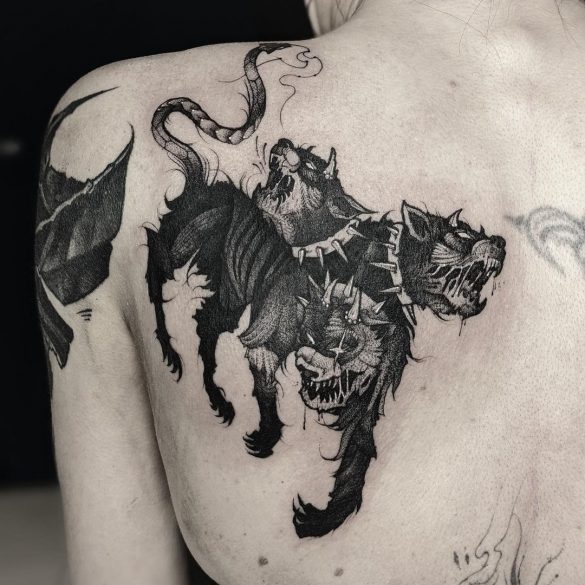 There are several reasons for choosing this particular part of the body, besides the one mentioned above:
First, the scapula is a very good place for tattooing, because the surface of the skin here has no obvious curves and irregularities and looks smooth. the ideal large flat "canvas".
Secondly, you can choose practically any shape and size of the tattoo pattern, as the pattern can occupy not only the surface of the scapula, but also extend, for example, to part of the neck, down the back or even go to the collarbones or chest.
The third and main advantage of this placement solution is the relative painlessness of the tattooing process compared to many other parts of the body. There are not many nerves and many muscles under the skin of the shoulder blade, so it usually doesn't hurt as much.
Fourth, another good thing about tattoo placement is that the body art can easily be hidden under any clothing as well as shown to others.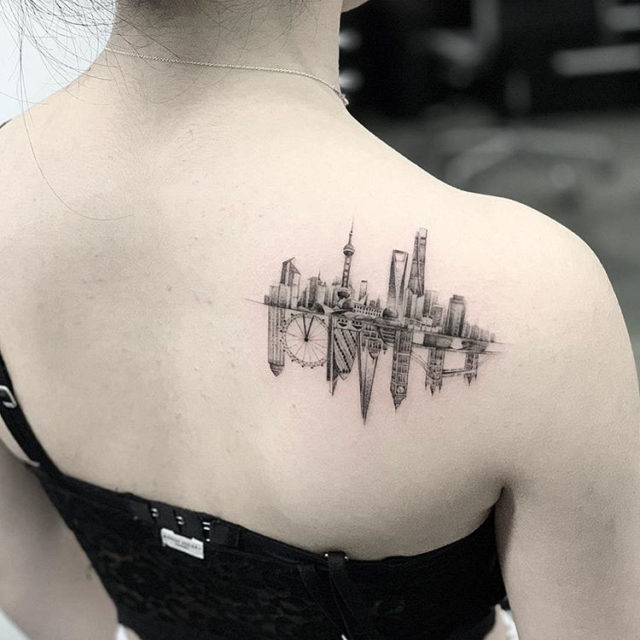 Tattoos on the shoulder blades are very popular among women, women's drawings have a huge variety of choices, such as butterflies, flowers, birds, etc., which will not look so good on a man's body.
Men in this case are recommended brutal images or some unisex design, such as inscriptions, hieroglyphics, abstract compositions.
Check out the most beautiful shoulder blade tattoos right now to help your creativity and find something inspiring.