Full body tattoos with intricate details and large spectacular designs will never go out of style. However, nowadays the world is obsessed with small tattoos. These tiny tattoos are minimalistic and cute. Not only do they draw attention and enhance the part of the body where they are drawn, but they also fill you with a sense of serenity when you look at them. They are the best examples of "Less is More."
The best thing about them is that they are less painful and don't take up much space. If you're looking for a stylish tiny tattoo, you've come to the right place. We've compiled a list of the most beautiful minimalist tattoos.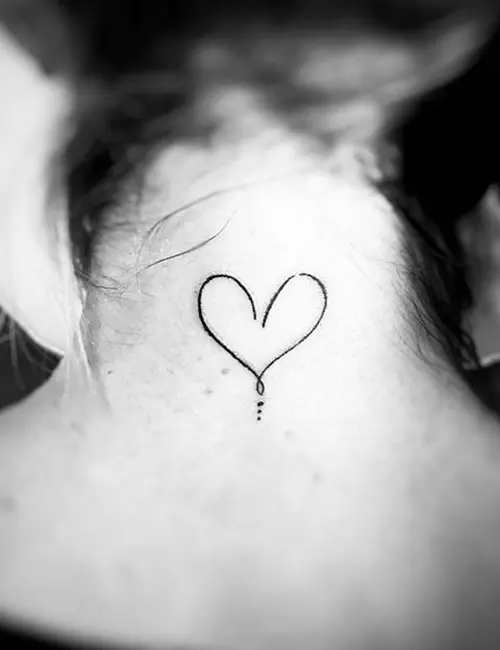 The heart represents love, romance, memory, trust, hope and stability. This little heart tattoo will remind you of the things that make you feel loved, because a grateful heart attracts miracles. It looks stylish, elegant and neat.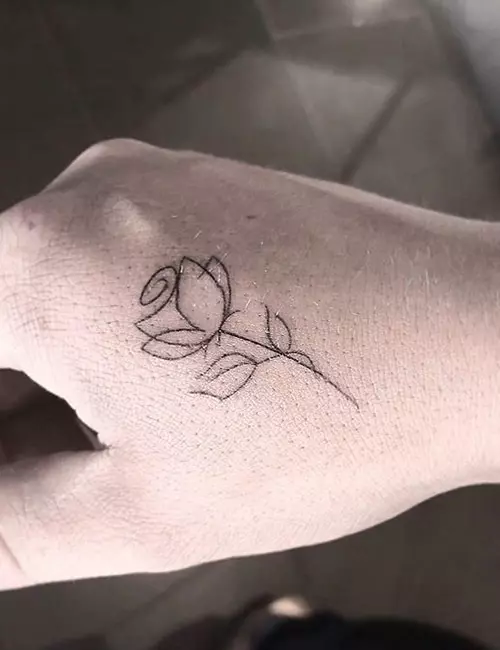 Roses are associated with love, purity, balance and femininity. They symbolize a new beginning with lots of adventure, learning and growth. This little rose tattoo sounds like something close to your life, it's time to put a rose on your body.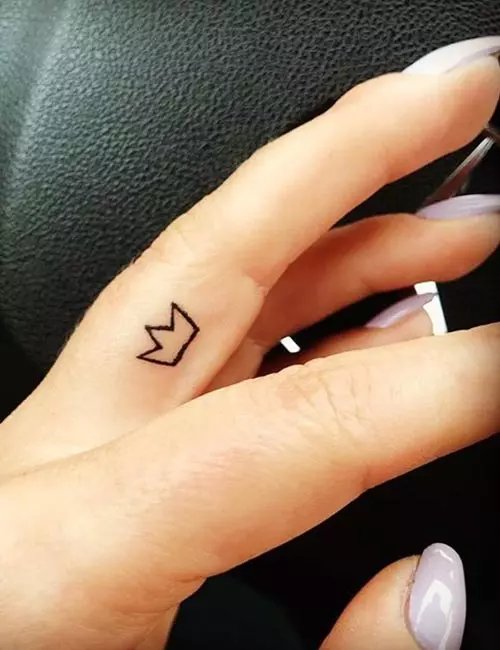 If qualities such as leadership, strength, authority and courage represent your personality, this little crown tattoo is for you. The crown symbolizes monarchy, glory and righteousness and will never cease to remind you that you are a lady boss.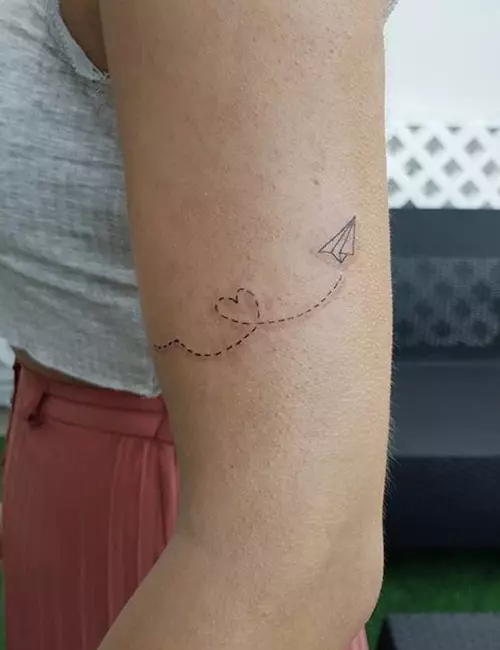 The little airplane tattoo floating around, leaving a trail behind it, represents youth, freedom, fun, and life without regrets. Although it seems rather simple, it has a deep meaning.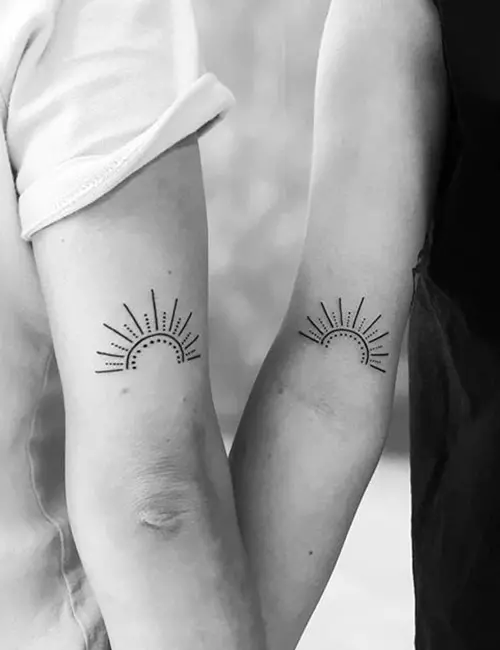 Most people get a sun tattoo to help them get through the dark times and rise above all problems. It is a sign that represents light, positivity, energy, hope, cheerfulness and spaciousness. If you have been through hard times and decide to lead a positive life, a sun tattoo is a great option.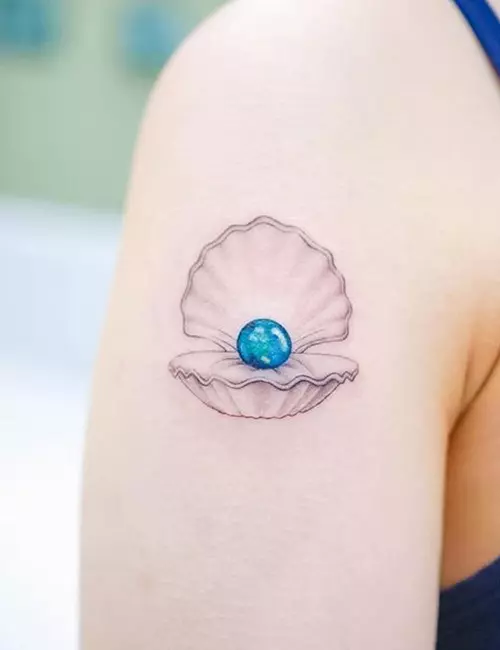 An open seashell with a pearl inside symbolizes rebirth, wonder, purity, wealth, exaltation and secret knowledge. This is the perfect tattoo for those who are about to start a new phase in their lives.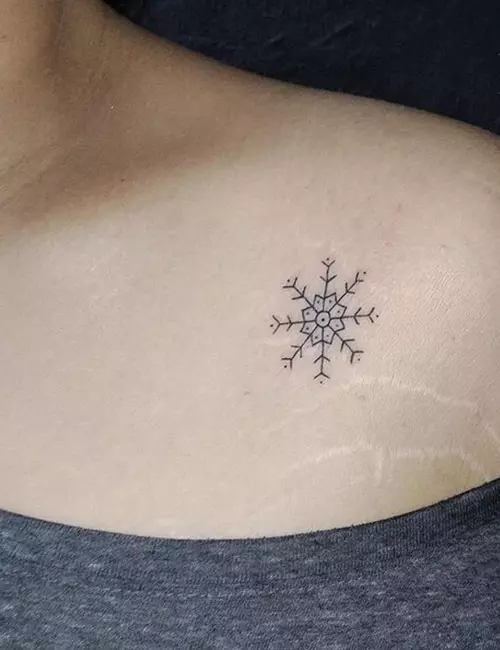 The snowflake represents uniqueness and individuality. This is because each snowflake has a unique pattern and design. If you consider yourself unique, friendly, humane and gentle, this tattoo is for you.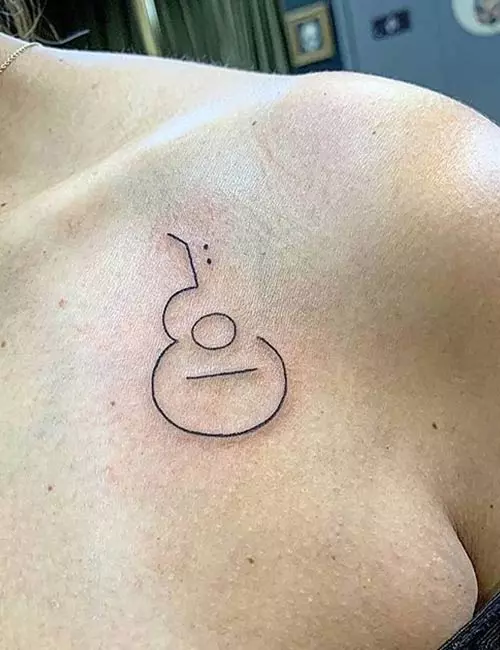 If you want to express to the world your love of music, these are some of the best minimalist tattoos. Draw an instrument or a musical note that will stay with you forever.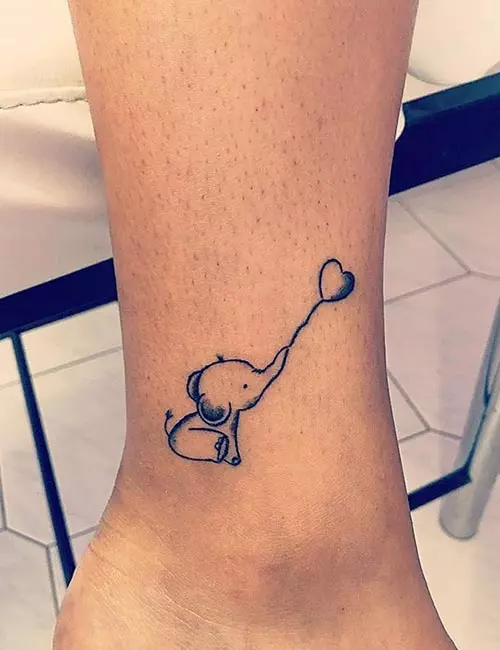 In many cultures the elephant is a symbol of strength, prosperity and power. They are freedom-loving animals, living by the rules of unity and cohesion. They are incredibly loyal and cheerful. A cute little elephant tattoo on your wrist, ankle or finger will look great.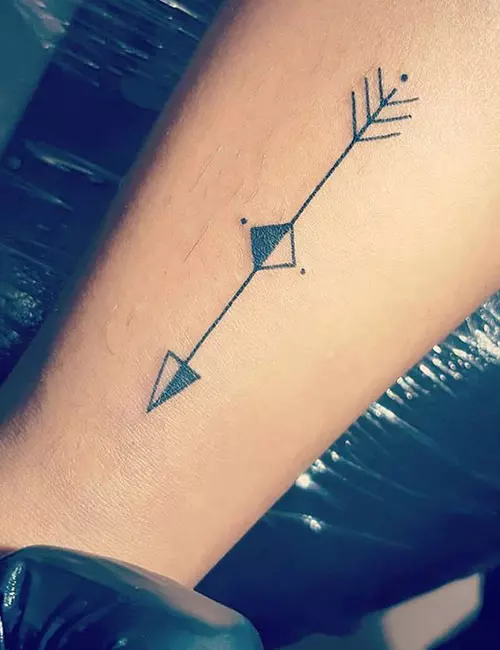 The arrow represents protection from harm. It can be used as a symbol of courage and valor. In some cultures, it is believed that both men and women are capable of pulling an arrow. This little arrow tattoo will be a constant reminder that no matter what happens, you can only move in one direction – forward.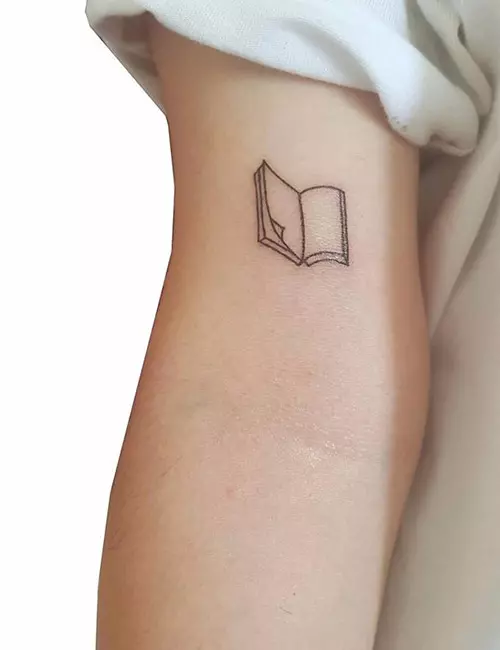 Do you love books? Do you believe that whenever you read a book, something magical happens? If so, this is the perfect tattoo for you.