Tattoos have long been an integral part of modern culture. They help express individuality, convey special meaning or simply decorate the body. One of the most attractive and aesthetically appealing areas for tattoos is the stomach. In this article, we will look at stunning belly tattoos that will surprise you with their beauty.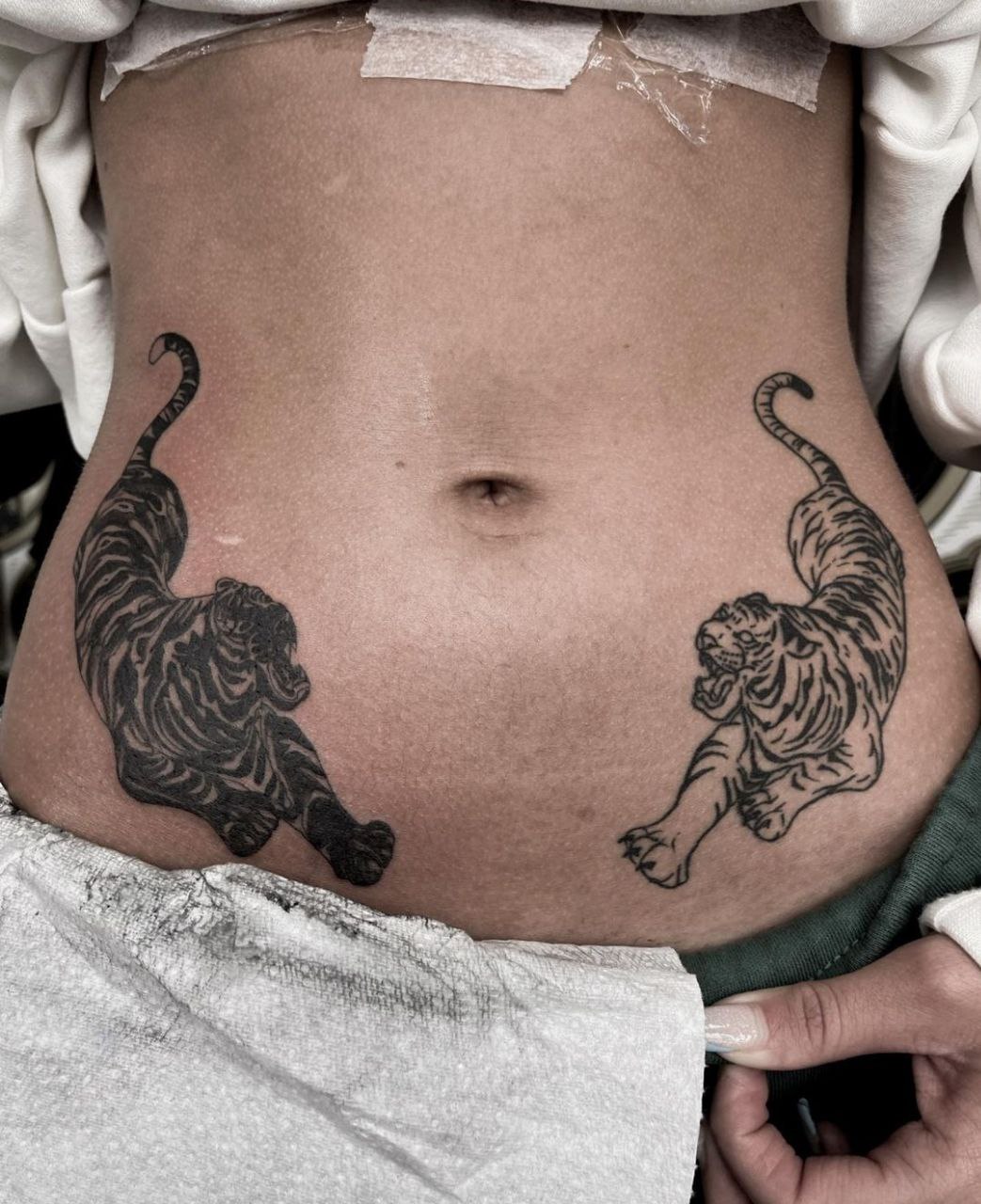 History of belly tattoos
Tattoos on the stomach have a long and rich history. In different cultures they had different symbolic meanings and served different purposes. For example, in ancient times, tattoos on the belly were used as a protection against evil spirits or to show status and belonging to a particular group.
Over time, tattoos on the abdomen have become increasingly popular and have acquired new forms and styles.
Today they are a real art, performed by professional tattoo artists using modern technology and a variety of techniques.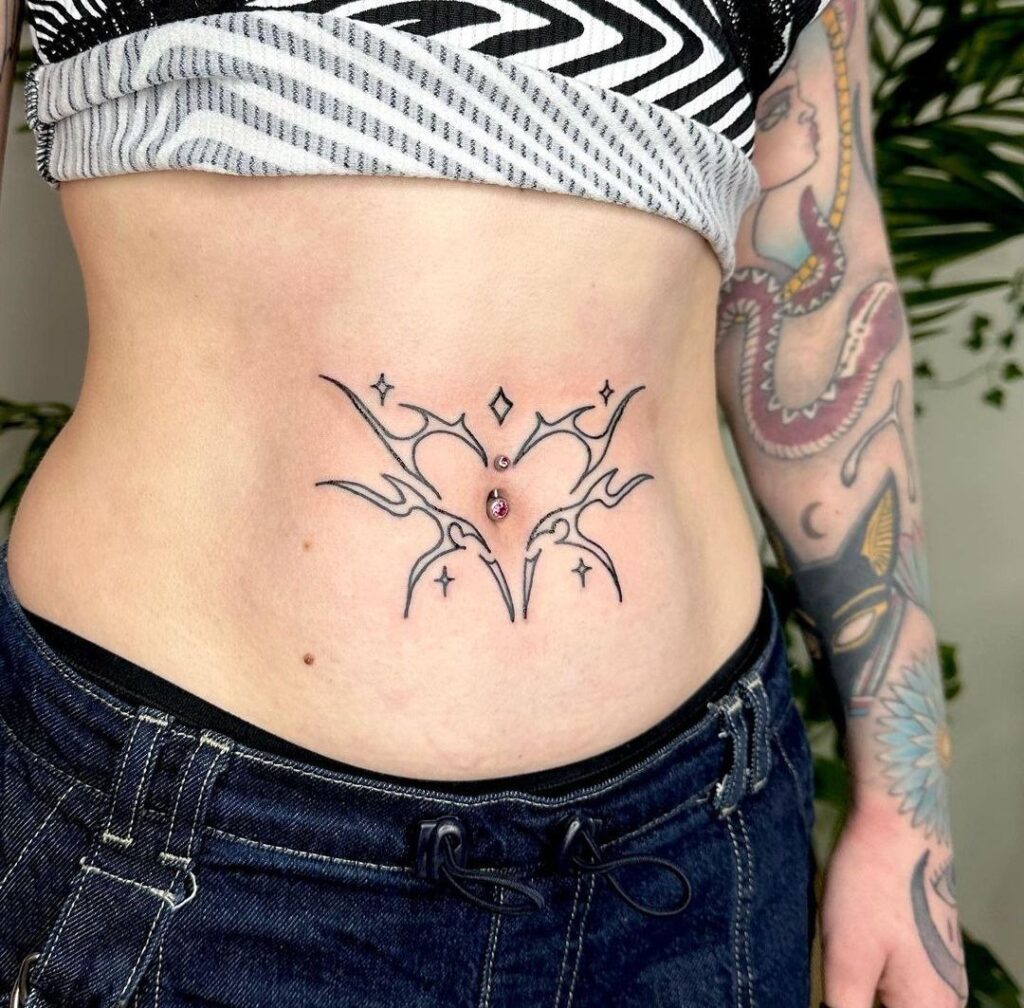 Variety of styles and designs
Tattoos on the belly can come in a variety of styles and designs. Here are some of the most popular styles that can be found:
Realistic style
Realistic style tattoos create the illusion of real objects and images on the skin. They can be reproductions of photographs, portraits of people or animals. Realistic tattoos on the abdomen are impressive in their detail and depth.
Traditional style
Traditional belly tattoos usually include bright colors, animals, flowers and geometric patterns. This style is inspired by historic nautical tattoos and has its own recognizable features.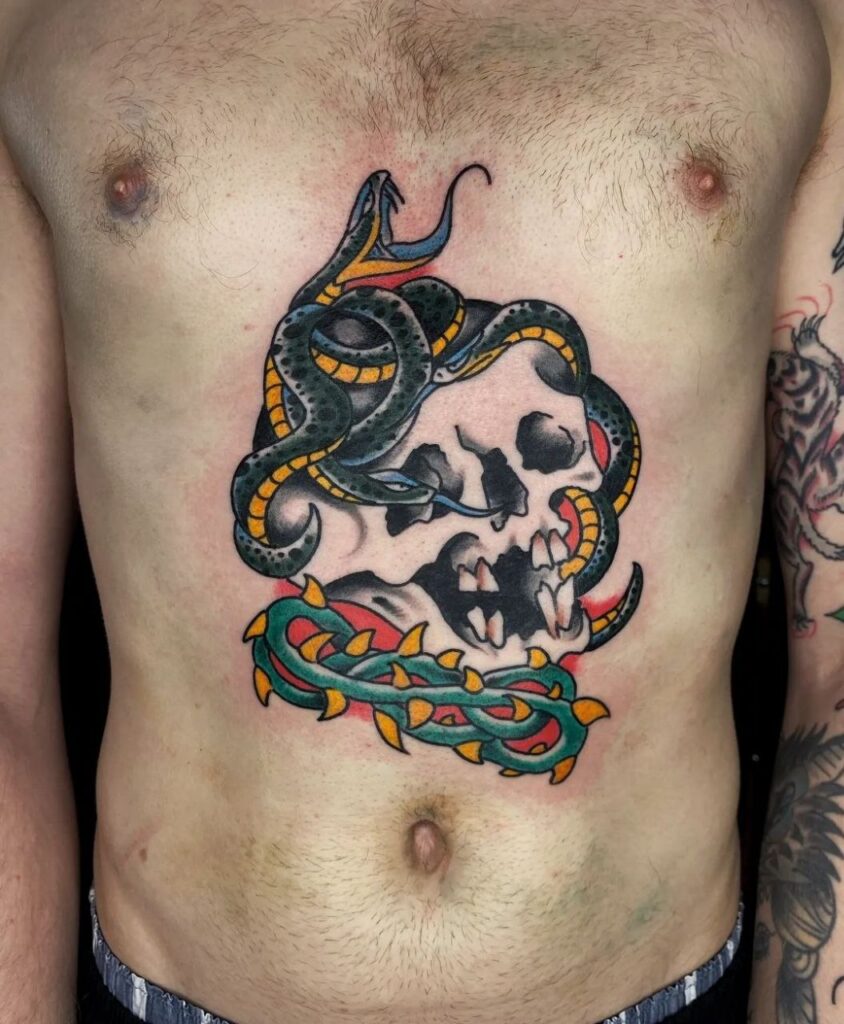 Geometric style
Geometric style tattoos often include complex geometric shapes, lines and patterns. They create an impression of symmetry and precision. Such tattoos on the abdomen look stylish and modern.
Minimalism
Minimalist tattoos on the belly are simple and elegant. They use a minimum of details and colors, but they can express deep meaning and have special symbolism.
Preparing for a tattoo
Before you can start creating a stunning tattoo on your belly, you need to prepare properly. Here are a few important steps:
Research and choose an experienced and professional tattoo artist. Pay attention to his portfolio and client reviews.
Discuss your wishes and ideas with the tattooist. Together you can create a unique design that matches your preferences.
Prepare your skin for the tattoo. Make sure it is clean, healthy and moisturized. Avoid alcohol and medications that can affect blood clotting.
Remember that a tattoo on the abdomen can be painful. Be prepared for some discomfort during the procedure.