Tattoos have become a popular form of self-expression, allowing people to decorate their bodies with unique and meaningful designs. In recent years, seagull tattoos have become particularly popular.
In this article, we will look at why seagull tattoos have become such a trend, what meanings they carry, and how to get a quality seagull tattoo that will attract attention and become the pride of its owner.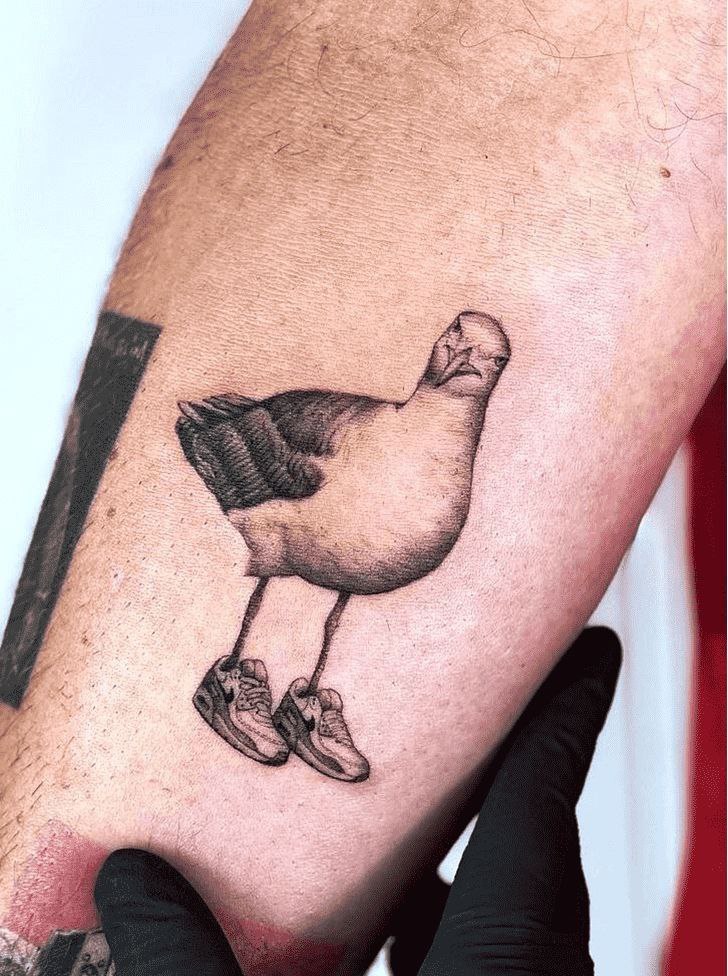 Meaning of seagull tattoos
Seagull tattoos have a deep symbolic meaning. A seagull is a bird associated with the sea, freedom and independence. It symbolizes the desire for freedom, recalcitrance and endless possibilities.
A seagull tattoo can remind us of the importance of being true to ourselves, striving for self-development and seeking our true selves.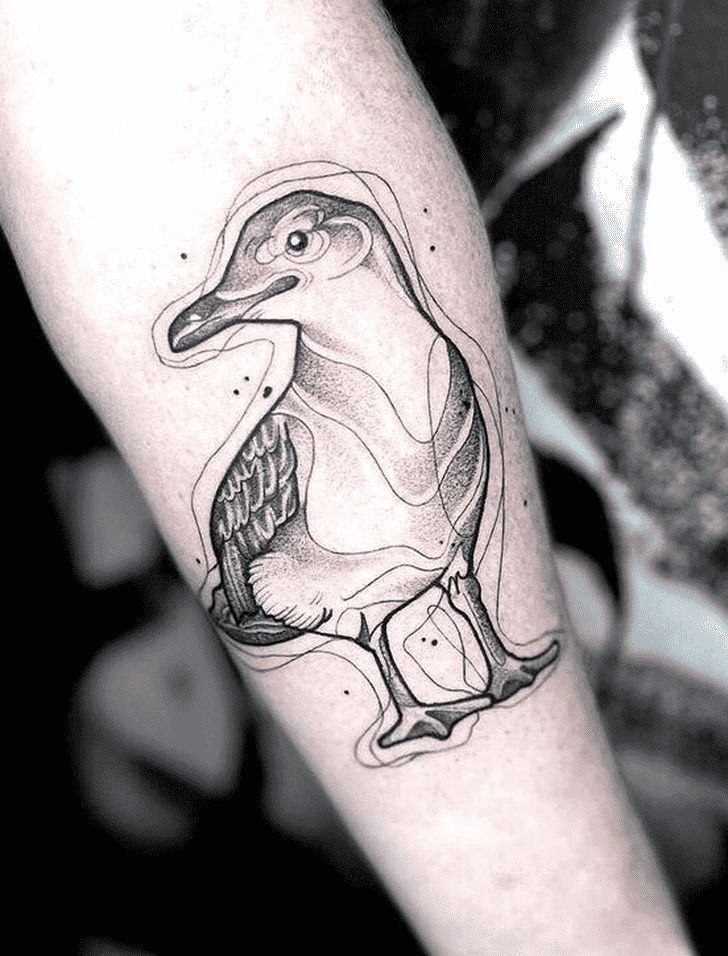 History of seagull tattoos
Gull tattoos have a long history dating back to maritime tradition. Sailors who spent a lot of time on the high seas often chose the image of a seagull as their first tattoo.
For them, the seagull was a symbol of hope for a safe return home. Also, a gull tattoo could indicate certain skills of a sailor or the trials he or she had undergone.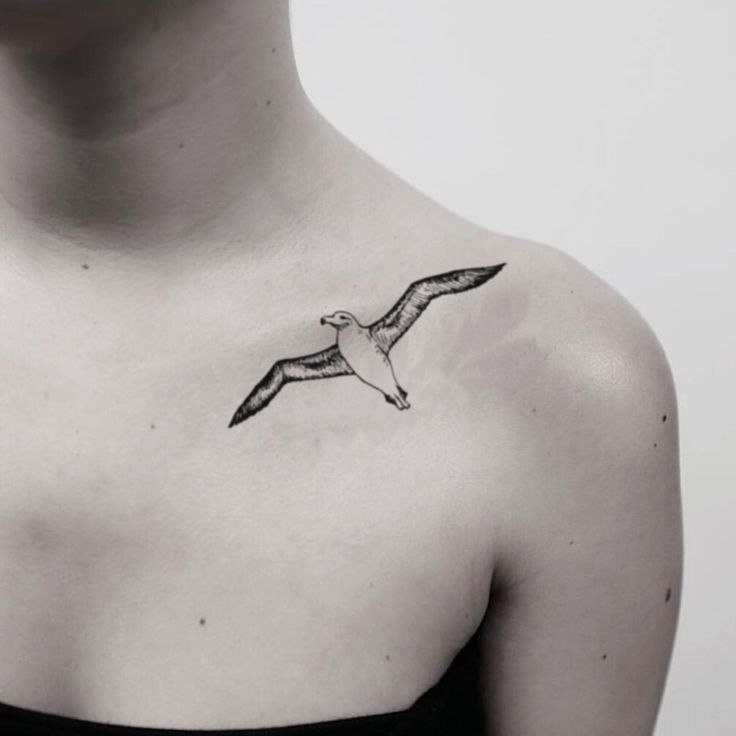 The popularity of seagull tattoos in modern times
Modern society attaches special importance to symbolic tattoos. Seagull tattoos are widely recognized and have become a fashion trend in many countries. Many people choose the gull tattoo as a way to express their individuality, love of nature and freedom.
Because of its aesthetic appeal and meaning, gull tattoos have become a popular choice for those looking for a unique piece of jewelry on their bodies.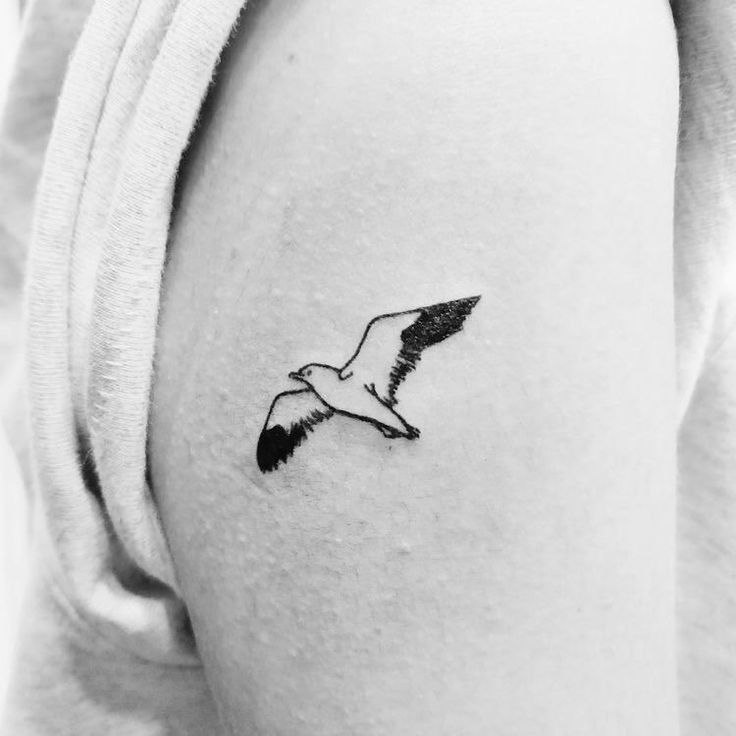 How to choose a quality seagull tattoo
Getting a quality seagull tattoo is an important step that requires a careful approach. Here are some tips to help you choose an experienced tattoo artist and get a great seagull tattoo:
Research the work of the tattoo artist
Before getting a tattoo, research the tattoo artist's portfolio. Make sure he has experience with seagull tattoos and his style matches your preferences. Review his work and pay attention to the quality of lines, shadows, and details.
Visit a tattoo studio
One important aspect of choosing a quality tattoo is to visit a tattoo studio. Make sure the studio maintains high standards of hygiene, uses sterile equipment, and follows safe practices. Pay attention to the cleanliness of the room and the professionalism of the staff.
Discuss your preferences with the tattoo artist
Before your tattoo session, discuss your preferences and ideas with the tattoo artist. A good tattoo artist will listen to your desires, give valuable advice and offer ideas to create a unique seagull tattoo design that meets your expectations.